How to claim vouchers for home improvements worth up to £5,000
The Government's green initiative is aimed at making our homes more energy efficient and saving you some cash in the process. But how does the scheme work and will you be able to benefit?
The Green Homes Grant was first announced by the government in July 2020, with a pledge to set £2bn aside to upgrade the energy efficiency of up to 600,000 homes in England.
The plan was to incentivise homeowners and landlords to install low-carbon heating measures to lower energy bills and help reduce the number of people who cannot afford to heat their homes.
What is the Green Homes Grant?
A government initiative to help homeowners make their properties more energy efficient through a one-off grant.
Homeowners receive vouchers they can use with registered tradespeople for the works and improvements include low-carbon heating technology, insulation and double glazing.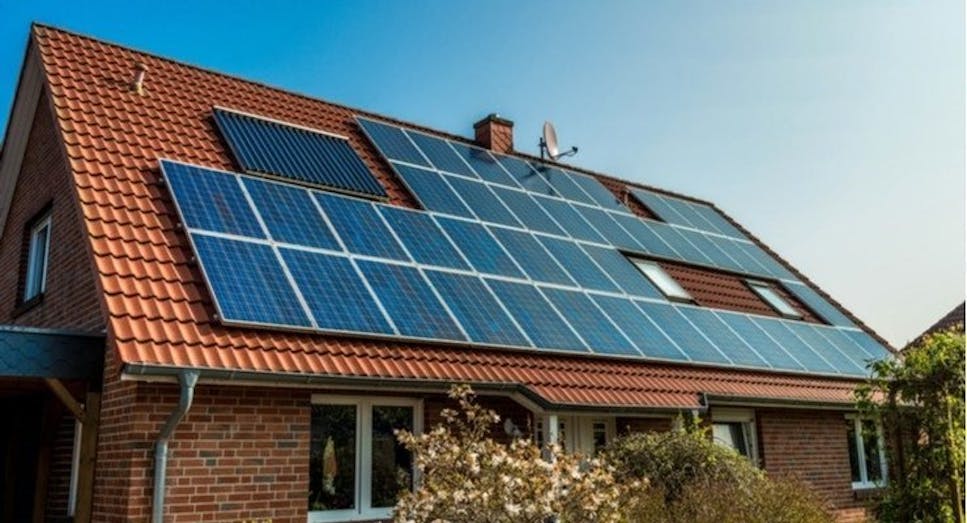 How much are the vouchers for?
The vouchers are worth up to £5,000, and will cover two-thirds of the cost of labour, materials and VAT.
For example, if you had new double-glazing fitted at a cost of £6,000, you could receive a grant for £4,000.
However, some people on benefits could receive a voucher for up to £10,000 to cover the entire cost.
Who can receive the £10,000 grants?
To be eligible one of the larger grants, you must be receiving at least one income-based disability benefit and living in your home. Landlords cannot get £10,000 grants.
Qualifying benefits include universal credit, child tax credit, housing benefit, income support and the disability living allowance.
What type of home improvements does the Green Homes Grant cover?
It's not as simple as just picking any eco improvement you can think of. For the Green Homes Grant voucher to be approved, the work has to meet the numerous criteria.
Importantly, you have to install new – you can't use the voucher to replace existing eco-measures.
The voucher can be used to pay for the following:
Insulation
Solid wall insulation

Cavity wall insulation

Under-floor insulation

Loft insulation

Flat roof insulation

Pitched roof insulation

Room in roof insulation

Insulating a park home
Low-carbon heating
Air source heat pump

Ground source heat pump

Solar thermal

Biomass boiler

Hybrid heat pump
If you have these measures already, your voucher can then be used to help cover the cost of any of the following secondary measures:
Windows and doors
Draught proofing

Double or triple glazing (where replacing single glazing)

Secondary glazing (in addition to single glazing)

Energy-efficient replacement doors (replacing single glazed or solid doors installed before 2002)
Heating controls and insulation
Hot-water tank thermostat

Hot-water tank insulation
The amount you receive towards the cost of secondary measures cannot exceed the amount you get for primary measures.
You can apply for both primary and secondary measures at the same time, but you will only be able to redeem vouchers for secondary measures once you have installed and redeemed the vouchers for your primary measure.
While you cannot use the grant to get like-for-like replacements, you can use it for add-ons to bring insulation or draught proofing, for example, up to the recommended level.
Who does the Green Homes Grant scheme apply to?
It is useable by owner-occupiers and landlords in England only. This includes long-term leaseholders and those in shared ownership.
However, new-build properties that have not been lived in previously are not included as they should have been built to energy-efficient standards. Commercial premises are not included either.
Those in Scotland, Wales and Northern Ireland who are also receiving benefits should look to Warmer Homes Scheme (Scotland), Nest (Wales) and Affordable Warmth Scheme (Northern Ireland).
How do I apply for the Green Homes Grant?
Visit the SimpleEnergyAdvice website to check for eligibility. This shows you what you could get and lists local tradespeople

Get quotes from tradespeople for the work. They must be Trustmark of Microgeneration Certification Scheme registered

Apply for vouchers from the gov.uk
The government recommends that you seek at least three quotes and installers can ask for a deposit, but it should not be for more than your contribution. The installer should not charge for quotes, but it is not illegal.
When you apply for your voucher, you'll need to provide the:
Name and date of birth of the property owner

Name and date of birth of anyone living in the property who receives benefits

Quote for the work from a TrustMark-registered tradesperson

Tradeperson's TrustMark licence number
If your application is successful, you'll be emailed the voucher. The installer will invoice you for your contribution. Once paid you can then redeem the voucher, with the amount paid direct to the installer.
The value of the voucher is paid directly to the installer from the government. You should only pay for your portion of the work – the tradespeople receive the rest once you have redeemed the voucher.
Successful applicants should receive their vouchers by the start of November. It's unwise to start any work without first being in receipt of your grant voucher.
Vouchers will be sent out at the start of November and all work must be completed by March 31, 2021.  
How do I know what green home improvements my home needs?
The Government recommends that you seek advice on how best to improve the energy efficiency and heating in your home.
You can use the Simple Energy Advice (SEA) website to check what improvements may be best suited to your home.
You should also look at your property's Energy Performance Certificate (EPC) or from a retrofit assessor. But you cannot claim for the cost of any advice as part of your grant.
Will the Green Homes Grant cover extra costs I might incur?
Yes, you can use the voucher to cover the cost of things such as waste removal from the site once the work has been completed, or an exploratory survey to see if your property could utilise a heat pump, for example.
Can I get new windows with the Green Homes Grant?
You can get new double or triple glazed windows for your home, but only if…
You are first using the grant for insulation or low carbon heating

They are replacing single glazing, and not existing double glazing (you can get secondary glazing if you have existing single glazing)
Are boilers included in the Green Homes Grant?
Biomass boilers are included as part of the grant for low carbon heating. Other forms of heating available on the grant are air source, ground source and hybrid heat pumps as well as solar thermal.
A biomass boiler functions in the same way as a traditional gas boiler, but rather than burning fossil fuels, it burns biological material that comes from plant-based organisms.
An alternative is a renewable heating system such as an air source or ground source heat pump. All these are available through the Green Homes Grant.
How else can I save money on my energy bills?
Under normal circumstances, one of the quickest ways to save money on your energy bills is to switch to a cheaper supplier.
MoneySuperMarket can help you compare gas and electric providers from across the market to find a better deal.