Getting to grips with high energy bills
If you're struggling to pay your energy bills this winter, there are ways to improve your situation
The most recent government survey says there were 2.53 million fuel-poor households in England in 2017. That's 10.9% of the total. The estimate for the UK as a whole, according to the charity National Energy Action, is 3.5 million. The figures are at least heading in the right direction: the year before, there were 2.55 million English households in this plight, representing 11.1% of the total.
What is fuel poverty?
Most of us would define fuel poverty as simply not being able to afford to keep your home warm. But there is an official definition: a household is said to be fuel poor if it has above-average energy costs, and if paying those costs would push it below the poverty line as far as its remaining income was concerned.
There's also something called the poverty fuel gap. This is the difference between a fuel-poor household's energy bill and the size of bill it would need to have in order not to be classified as fuel poor. In 2017 in England, the gap was £321, down from £333 the previous year. That means its bills would have to fall by £321 before paying them would not push a fuel-poor family below the poverty line.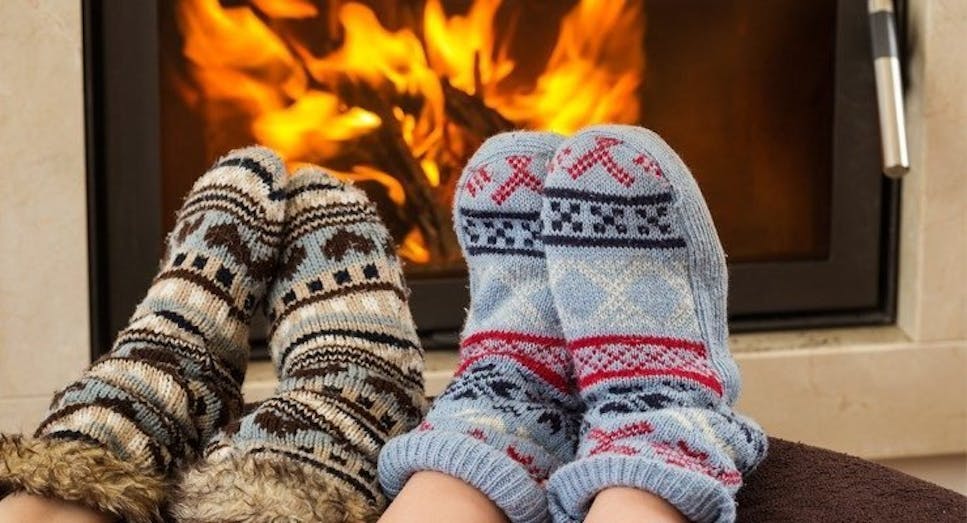 What causes fuel poverty?
Whether or not a household is classed as fuel poor depends on the following factors:
Fuel prices: As you'd expect, these play a big role in fuel poverty. In normal circumstances, our energy bills are usually mitigated a little by the price caps introduced by Ofgem, the energy market regulator. However, unprecedented circumstances in the energy market mean that the cost of energy has surged over the last 12 months. The current price cap stands at £1,971 for the average household, but is due to rise by 26% to £2,500 from October 2022, in line with the government's Energy Price Guarantee scheme.  
It's usually the case that households can shop around for fixed-price tariffs that are significantly lower than the price caps, helping to reduce their energy spending even further. But right now we're advising customers not to switch and stay on their standard variable tariff, which is likely to be cheaper. 

Household income: Lower income households are likely to spend a higher portion of their budget on fuel, and as a result, the leftover income is low enough to place the household below the poverty threshold.

Energy efficiency: In homes that aren't using energy efficiently, there's a bigger chance that energy is being wasted. This means households are having to spend more to keep their homes warm.
Who's affected by fuel poverty?
Fuel poverty affects the unemployed and those on low incomes, and those living in energy-inefficient properties.
The government has said that the energy prices caps have helped to reduce energy costs, and that the introduction of the National Living Wage has helped to increase the income of low-income families.
It also says progress is being made in raising the number of fuel-poor households living in energy-efficient homes.
The Fuel Poverty Energy Efficiency Rating system measures the energy efficiency of a property, ranking dwellings from A to G, with A being the most efficient and G being the lowest.
In 2017, around 92% of fuel-poor households were living in Band E properties or above, a number that has been rising steadily. The government's aim is to achieve 100% by 2020.
What help is available for fuel poor households?
If you're struggling to keep up with your energy costs, you should remember that your energy provider won't immediately cut off your supply. There are likely to be warning steps involved – for example, if you miss a bill payment, you'll be sent a postal reminder after 14 days. This is generally followed by further correspondence and potentially even a home visit if the issue hasn't been resolved.
That's why it's important to keep in contact with your supplier if you miss, or are in danger of missing a payment – they may be able to give you advice, or help you find a way to manage your payments. You might also benefit from one of the government's schemes designed to assist people who struggle with their energy bills.
Winter fuel payments
You could get between £100 and £300 to help you with your energy bills through the winter fuel payments scheme if you were born before or on 5 November 1954. If you are eligible and you receive a social security benefit, such as a state pension, then you'll usually get this as an automatic payment. Read our winter fuel payment guide for more information about what's being offered and whether or not you qualify.
Cold weather payments
Cold weather payments are part of another government scheme that gives eligible people £25 for every period of seven days where the temperature reaches zero degrees Celsius or below. You might qualify for these payments if you receive:
Income support

Income-based jobseeker's allowance

Income-related employment and support allowance

Universal credit

Pension credit
Find out more about eligibility and what you receive with our guide to cold weather payments.
Warm home discount scheme
The warm home discount scheme offers to help you with your energy bill, giving you up to £140 as a one-time discount. The money isn't paid to you directly – it's taken off your electricity bill sometime between October and March instead.
You'll either be eligible through the guaranteed credit element of Pension Credit, or you'll qualify if you're on a low income and you meet the standards set out by your supplier – if they're involved in the scheme. Take a look at our warm home discount scheme guide to see what suppliers are taking part and what criteria you may have to meet.
Talk to your suppliers
You can always talk to your suppliers and ask them for advice on reducing your energy costs because energy companies are now being encouraged by the government to help their customers save money on fuel bills under the Energy Company Obligation (ECO).
What can you do at home to fight fuel poverty?
While there are government schemes that might be able to help with your fuel payments, there are things you can do at home to help cut energy costs. Some of the most common ways to cut your energy bill include turning appliances off at the plug instead of leaving them on standby, washing clothes at a lower setting, and using insulation tape or other barriers to keep out draughts coming through doors and windows.
For more ways to cut the costs of your energy bills, have a look at our energy saving tips.
Prepayment meters
If you're struggling to pay your energy bills, you may have the option of swapping over to a prepayment meter. This lets you top up your home's energy in a similar way to how pay-as-you-go phone plans work, so you pay for the energy you use, and you only use the energy you've already paid for.
Prepayment meter tariffs tend to be more expensive than credit tariffs, but they can help with budgeting if money is tight. Today's meters can usually be topped up online or with a card that's loaded at participating retailer.
Read our guide to prepayment meters to see if this is the right option for you.
Energy Saving Trust
The Energy Saving Trust can also help if you're looking for free and impartial advice on how to cut your energy bills down and lower your emissions – you can call them on 0300 123 1234 at the national call rate.
Finding a better gas and electricity deal
Unprecedented market conditions mean that cheap energy deals are hard to come by right now.  So it's hard to cut your bills by comparing tariffs and switching. 
However, in general and in more usual market conditions comparing gas and electricity providers can be a good way to save on your energy bills. 
All you need to do is give a few details about your home and the people in it, your current tariff, and your rough energy usage habits.
You'll then be able to compare energy tariffs based on the estimated monthly and yearly costs, whether it's a fixed or variable rate, any early exit fees attached, and the yearly savings you could make.
 Once you've found the tariff you think is best for you, you'll be on your way to finding a better deal for your gas and electricity.
Switch with Energy Monitor
Switching your energy supplier is quicker and easier with MoneySuperMarket's Energy Monitor. We'll let you know as soon as there's a cheaper tariff available for you, so you can effortlessly switch.