Insuring your Android phone with specialist cover
Smartphones are expensive and fragile. If you've got an Android phone and want to keep it covered, find out how specialised insurance can help
What is Android phone insurance?
Android phone insurance is phone insurance you take out specifically to cover Android models, such as Samsung, LG, or Huawei phones. With many insurers you'll also be able to add cover for other Android devices such as tablets – useful if you've got a range of gadgets you want to protect.
To help you compare cheap phone insurance we have teamed up with protectyourgadget.com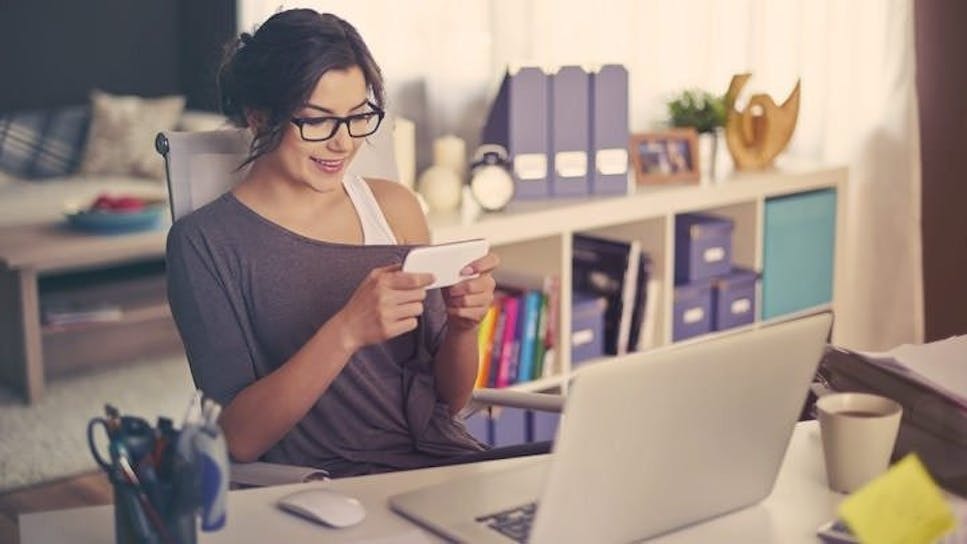 Do you need Android phone insurance?
Insurance for your mobile phone might seem like an annoying extra fee you have to pay on top of the expensive handset, but it can come in handy if you have an unexpected accident. If you think you risk losing or damaging your phone, then taking out Android phone insurance might be a wise decision.
However, it's a good idea to check whether you already receive this cover from another source first. For example, if you have mobile phone insurance as part of your home contents insurance or as an extra feature with a bank account, you probably won't need to take out another policy.
What does Android phone insurance cover?
Android phone insurance can offer cover for the following:
Loss: If you lose your mobile phone

Theft: If your phone is stolen

Accidental damage: If you or someone else accidentally causes damage, such as a liquid spilling over your phone or a pet mistaking it for a chew-toy

Malicious damage: If someone intentionally breaks or damages your phone

Screen cover: If the screen cracks or shatters

Mechanical breakdown: If your phone breaks as a result of a mechanical or electrical fault

Accessories: If any of your accessories, such as a case or a hands-free kit, get broken

E-Wallet: If someone who takes your phone uses e-wallet features, such as Android Pay, to spend your money

Unauthorised usage: If someone who takes your phone makes unauthorised calls, messages, and downloads

Family cover: If any of the above happens to a phone owned by a family member on your policy

Overseas cover: If any of the above happens to your phone while you're abroad
Will it cover other Android devices?
Some insurers may offer cover for other Android devices, such as a tablet or smartwatch – but this may not always be the case. Always check whether it's included as standard or only available as an additional policy you can take out.
Can I insure more than one Android phone?
Many policies also come with multi-phone cover. However, you should always be sure whether it's part of the standard policy or an extra level of cover you have to buy.
Multi-phone cover can often help you save money if you have a number of devices you want to protect. This is because the cost of multi-cover policies is often lower than the cost of insuring each device separately.
How much does Android phone insurance cost?
The cost of insuring your Android mobile phone can depend on the following:
More expensive or new handsets are likely to cost more to insure.
The level of cover you take out can also affect how much you pay for cover. While theft, mechanical breakdown, and accidental damage are usually included as standard, you may have to pay extra for loss cover.
Your premiums may also be affected if you choose to add instant cover to your policy – this means you'll be covered as soon as you take out the insurance.
Some policies can also be cheaper depending on how often you pay. However, it's not always clear which way is better – some insurers charge less for annual payments, some charge less for monthly payments. Check and compare beforehand to make sure you get the best deal.
Excess is the initial cost you pay towards your claim before your insurer pays out for the rest, and it's something you pay for most types of insurance. The more you pay in excess, the lower your premiums are likely to be.
You can generally pay voluntary excess on top of the compulsory amount in order to get a better deal on your insurance.
Does the age of your handset affect the cost of Android phone insurance?
The age of your handset doesn't generally affect the cost of cover, contrary to what you might think as older phones can sometimes be more prone to breakage or malfunction. However, many insurers do have exclusions listed in their policy documents for phones over a certain age.
What's commonly excluded from Android phone insurance?
Different providers will often have their own specific exclusions, but in general terms insurers can often refuse claims for the following reasons:
If there was already pre-existing damage to your phone before you made the claim

If you bought the phone second-hand

If the phone was stolen because you left it behind, or unattended in a public place

If you don't tell your insurer immediately

If you don't tell the police in the event of a theft

If your handset is older than a certain number of months or years

If your phone doesn't have a SIM card, or if the SIM card in it isn't the original

If the phone belongs to your company or business

If the cost of your claim is higher than the level of cover you took out

If you claim straight after your policy begins, as some policies don't cover immediate claims

If your phone was bought overseas

If the person claiming is under 18

If the damage is due to general wear and tear
Compare Android insurance
Finding a better deal on mobile phone insurance is easier if you compare your options on MoneySuperMarket.
Just tell us a little about your phone, such as its make, model, and age, and you'll be given a tailored list of quotes just for you.
You'll be able to compare them by the policy price, level of cover, and any fees included, and when you find the deal you want just click through to the provider's website to finalise your purchase.
Keep in mind that the cheapest insurance policy isn't always the best for you – it's better to find a balance between affordable pricing and the right level of cover, to make sure you aren't over- or under-insured.
This way you'll know you have the right policy, giving you peace of mind as you enjoy using your handset.
To help you compare cheap gadget insurance we have teamed up with protectyourgadget.com