Find out more about Halifax credit cards
Halifax is a high street bank, founded as a mutual building society in the West Yorkshire town of the same name in 1853. In 2001, Halifax merged with the Bank of Scotland, and in 2009 both banks were acquired by Lloyds Banking Group. With more than 500 branches in the UK, Halifax is a household brand and it offers a range of credit cards to borrowers. Read our guide to understand more.
How do Halifax credit cards compare?
Halifax offers five different credit cards to suit different needs: 
The most basic Halifax card is an all-rounder, offering a low interest rate on purchases, balance transfers, and cash advances – but there's no 0% interest period 

Halifax also offer a cashback rewards card – use it for your everyday spending and you'll get a percentage of your annual spending back every year. There's also no annual fee, which makes the Halifax reward card an attractive option. Just make sure you clear your balance every month, or you'll be hit with high interest rates

For globetrotters, there's a travel credit card – unlike most credit cards, it won't charge you a fee for withdrawing cash abroad, and there's also a 0% commission on foreign currency transactions
One of the most popular Halifax credit cards is a joint purchase and balance transfer card with long fixed 0% periods for both. There's a balance transfer fee

There's also a balance transfer card which offers a lengthy period at 0% interest for balances. Note that for this card the 0% interest period is shorter on purchases and there is a balance transfer fee that you'll have to pay upfront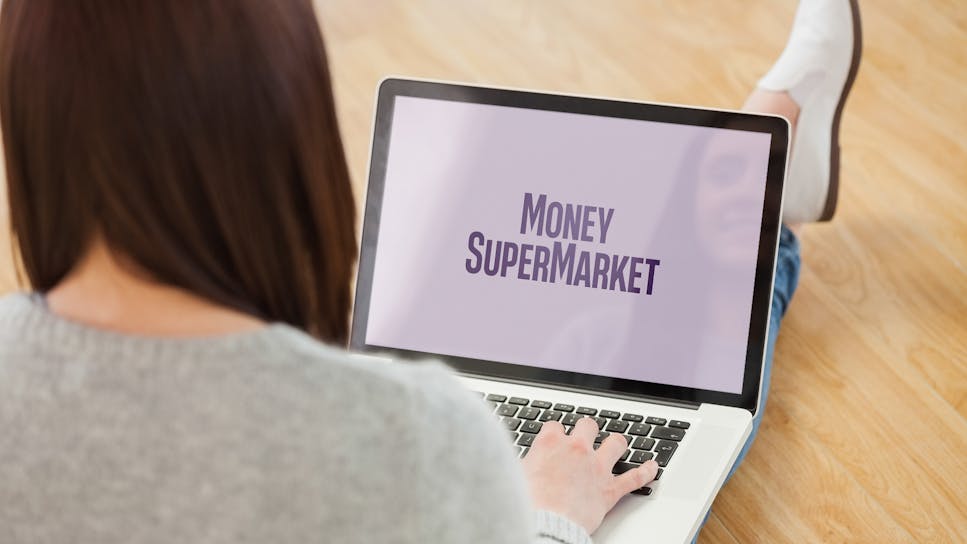 Halifax credit card features
Halifax credit cards also come with some extra features to help make managing your credit easier. When you take out a card with Halifax, you'll also get access to the following:  
Extra cards – Halifax will let you add other cardholders to your account for added flexibility
Keep track of your credit with Halifax's mobile app, which lets you manage your cards and search through all your transactions. You can securely log in with your fingerprint or Face ID, and all cards are compatible with Apple Pay and Android Pay, so you can use your phone for everyday purchases 

Support from Halifax's customer helpline, in case you have any questions or issues

All Halifax cards come with absolutely no annual fees

Halifax has signed up to the Faster Payments Service, which means most repayments should go through instantly 

All Halifax cards are part of the MasterCard network, which means they're accepted in millions of locations globally 
Extra rewards with MasterCard's Priceless Cities programme, which offers exclusive deals on events and activities around the world

Protection from fraud – your Halifax card is protected by MasterCard Security Check, making it harder for anyone to make fraudulent purchases

Plus, Halifax is fully regulated by the Financial Conduct Authority (FCA), and your card purchases are protected under Section 75 of the Consumer Credit Act. So if something goes wrong on a purchase you make between £100 and £30,000, you can apply for a refund
How do I pick the best Halifax credit card?
With a range of different cards to choose from, it can be tough to know exactly which Halifax card you should pick. They're all designed to suit different needs, so it might be helpful to think about what you want to use your credit card for:
For everyday spending, the most basic Halifax card offers a very reasonable interest rate and zero annual fees. But if you qualify, you should also consider the cashback rewards card, which will put a portion of your spending back in your pocket every year

If you'd like to spread the cost of a big purchase – for instance, a holiday or some new furniture – the 'balanced' 0% card gives you a long fixed term period to pay it back 

If you think you're paying too much interest on an existing credit card debt, Halifax's balance transfer card offers a long interest-free holiday – just remember that it can't be used to transfer a balance from another Halifax card

If you're a frequent traveller, Halifax's travel card is one of the best around. It allows you to spend just like you would at home, with no fees on withdrawals or currency exchanges. However, transactions abroad don't benefit from any interest-free days, so it's best to pay off the balance as soon as possible
Am I eligible for a Halifax credit card?
All credit cards come with some conditions, and Halifax's offerings are no exception. To be eligible for any Halifax card, you'll need to meet the following criteria:
You must be 18 or over

You must be a UK resident, with a UK bank or building society account and a permanent UK address
You must have a regular income 

You must not be subject to a County Court Judgement (CCJ), Individual Voluntary Agreement (IVA), or bankruptcy proceedings

You won't be eligible if you've been declined for a Halifax card in the last 30 days

You can't be unemployed or a student
How likely am I to get accepted?
Credit card providers look at many different factors when they're deciding whether to approve you for a card – but the most important is your credit score. Your credit score is a measure of how well you've handled credit in the past, so providers study it keenly. 
When you have a good score you're more likely to be eligible for a wider range of credit cards. You're also likely to be offered lower interest rates and a higher credit limit. For this reason it can pay off to spend some time looking at your credit score and working on ways to boost it.
Find our your credit score using our free credit monitor tool. We also have lots of helpful hints and guides on improving your score – so you can access better loan and credit card deals in future.
How long does it take to get a card?
When you apply for a Halifax card, if you're eligible you'll usually be approved quickly. Sometimes an application is selected for manual review, which means it might take a little longer, but only by a few days. Then, you just need to wait for your new card to arrive in the post – it shouldn't be more than about seven working days. 
Compare credit cards with MoneySuperMarket
When you search for a credit card with MoneySuperMarket we'll look across the market to find the deals that suit your needs. We'll show you your chance of being approved for each card so you can apply with greater confidence.  
Searching won't impact your credit score in any way. It's only when you make a formal credit card application that the provider will do a full credit check.
MoneySuperMarket is a credit broker – this means we'll show you products offered by lenders. We never take a fee from customers for this broking service. Instead, we are usually paid a fee by the lenders – though the size of that payment doesn't affect how we show products to customers.