What is the best credit card for graduates?
Finished studying and looking for a credit card? Our guide explains the options to help you make the right choice
Taking the leap into the real world after graduating can be a daunting step. You might be entering the workplace and receiving a salary for the first time. But you're likely to also have student debts to pay. Used wisely, the right graduate credit card can help with monthly budgeting and build up your credit rating. But take time to understand how they work and the potential pitfalls before you sign up.
Can I get a credit card after graduating?
You might be able get a credit card once you've graduated - in the same way many students are eligible for a student credit card. The interest rate or APR and other terms you'll be offered will depend on your personal situation, such as your income and your credit rating.
If you have a low credit rating because you haven't used credit much in the past, you could benefit from taking out a credit builder credit card to help boost your credit score.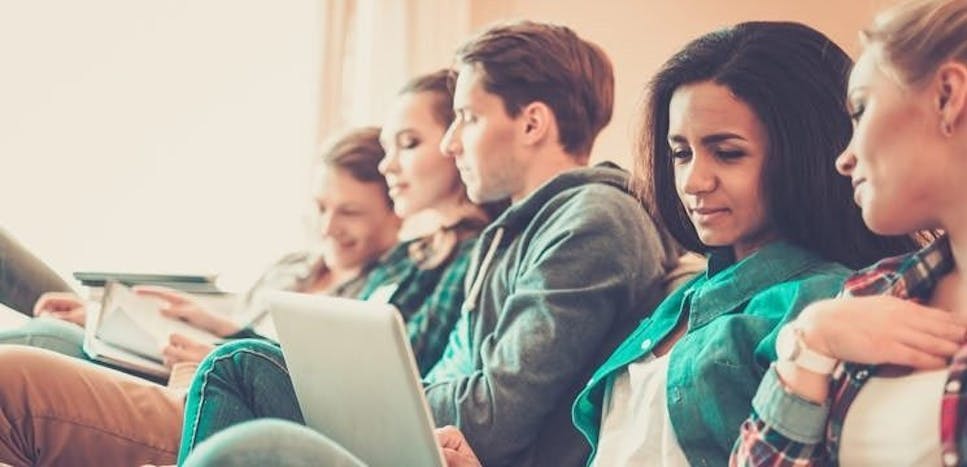 What do I need to consider before getting a credit card?
Credit cards can be an excellent budgeting tool. But if you can't clear your balance each month the debt and interest can soon start to grow. 
Before getting a graduate credit card think about the interest rate you'll pay if you don't clear your balance and any fees and charges applied on the card. Also consider your credit limit and how much of your available credit you intend to use. Our guide explains more about getting your first credit card and how cards work.
What types of credit card can a graduate get?
Graduates can choose from the same types of credit card as anyone else. But some may be more accessible and others beneficial for those just starting out on their career. Here are the options.
Credit builder credit card: Aimed at those who need to improve their credit score to get lower interest rates on their borrowing. 
Purchase credit card: These cards charge low or 0% interest on your spending for a set period, such as three or six months for example. It can help you spread the cost of a large purchase.
Balance transfer card: Allows you to transfer debt from an existing credit card or loan with a high rate of interest to a card with a low or zero interest rate for a fixed period. There will typically be a one-off fee, such as 2% or 3% of the transferred balance when you switch.
Balance transfer and purchase card: These cards combine a low or 0% interest rate on spending and 0% on balance transfers. You could get 0% interest on both transfers and purchases for three or six months, for example. The time period at 0% may be different for balance transfers and purchases.
Cashback and rewards cards: If you always pay off your balance in full each month a rewards or cashback card can offer good perks. These cards pay cashback or rewards, such as air miles, store credit or loyalty points on your card spending. Card often have a monthly or annual fee. 
Overseas spending credit cards: Charge no or low fees for use abroad, which makes them ideal for frequent travellers. 
Money transfer card: Allows you to move cash from a card to your bank account to clear your overdraft or give yourself a cash loan at a low interest rate for a fixed period. Typically there will be a one-off transfer fee. 
Our simple guide to understanding credit cards gives more details about the different options available.
Data collected by MoneySuperMarket between May 2020 and May 2021, accurate as of May 2021
What is the best credit card for graduates?
The best credit card for graduates depends on your personal circumstances and what you're looking to use it for. 
A credit building credit card can help you improve your credit score, a travel credit card can help keep costs down when spending overseas and a balance transfer credit card might give you some valuable breathing space to pay off debts without incurring more interest on your card.
Are graduates often accepted for credit cards?
Whether or not you'll be accepted for a credit card will depend on a range of factors, such as your income, your outgoings (how much disposable income you have) and your credit score. All card providers will also have their own policies and criteria about which customers they want to lend to.
As a new graduate, if you haven't had a credit card before and if you don't have a particularly high income, you might find it difficult to get the best credit card deals on the market. This is because you've not yet had chance to show you can responsibly handle credit and build up a strong credit history.
If this is the case for you, a credit builder credit card could be an option. As your credit score improves you'll be able to get better interest rates on credit cards and other borrowing such as loans and mortgages in the future.
What other options are available for graduates?
Most banks offer graduate accounts to people who are leaving university and who held student accounts with them.
 These often come with interest-free or low interest overdrafts designed to help you to clear outstanding student debt (not your student loan, though) within a certain period of time.
The idea is, you switch your overdraft from your student account to a graduate account, then take advantage of the longer low or zero interest period in which to clear the debt.
If you don't clear it while it's interest-free, your student debt will cost you more in the long run – and by paying it back in a structured way now, you can clearly demonstrate that you're financially responsible: something lenders will look for when you want to borrow in the future.
Other useful guides
We have lots more information to help you with your credit card decision. Read more about...  How to get accepted for credit cards Getting your first credit card How credit cards work 
Compare credit cards with MoneySuperMarket
With so many cards to choose from, finding the right credit card to suit your needs can feel overwhelming. 
That's where we can help. Whether it's to improve your credit score or get a 0% interest deal on card spending, we compare deals from the UK's leading card providers.
We'll show you your chance of approval for all credit cards, so you can easily compare your options and apply with confidence – and when using our eligibility checker, searching won't harm your credit score.