All you need to know about continuous payment authorities
Continuous payment authorities are used to pay bills and subscriptions, but how are they different from standing orders and direct debits, and how can you cancel them? Our guide explains more…
What is a continuous payment authority?
A continuous payment authority (CPA) is when you grant a company permission to take one or more payments from your debit card or credit card.
CPAs are not the same as a direct debit or standing order because your contract is directly with the merchant, as opposed to instructing your bank.
But just as with direct debits and standing orders, you do have the legal right to cancel them at any time – and the charging company must comply with your request.
CPAs are known by a variety of other terms, including recurring payments, recurring transactions and regular card payments.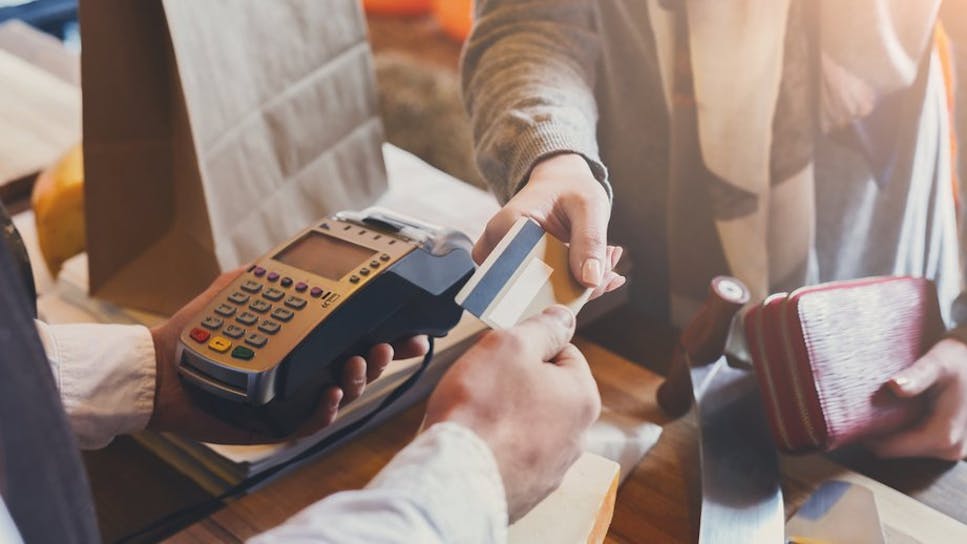 How are recurring payments set up?
Recurring payments can be set up online, face-to-face or over the phone. You give a merchant continuous payment authority on your card when you provide them with your debit or credit card details. So, when you give the merchant the long number on your bank card, this is how they set up the CPA.
When you set up your CPA, it's important to make sure that you're happy with the conditions of payments – including how much you'll pay and when the money will leave your account – before going ahead.
What are CPAs most commonly used for?
CPAs can be used for a range of goods and services, including:
Payday loan repayments

Gym memberships

Magazine and website subscriptions

Mobile phone and TV subscriptions

Debt collection agencies

Annual car insurance
How is a CPA different to a direct debit or standing order?
Recurring payments, direct debits and standing orders all work by a repeated payment being made. However, there are key differences – our table below explains all:
| | CPA | Standing Order | Direct Debit |
| --- | --- | --- | --- |
| Set-up | You enter a contract directly with the merchant, giving them permission to take money through your debit or credit card by providing them with the long number on the front of your card. Amounts may vary, for example, in the case of payday loan repayments. | An agreement with your bank to pay a fixed amount to an individual or company at regular intervals. | A contract called a 'direct debit mandate' where you make an agreement with your bank to make fixed payments on agreed dates. If the merchant wants to increase payments, it must inform you in writing first. |
| Cancellation | Cancel with your bank on the company taking the payment. You can still get a refund if money is taken without your permission, but it must be sought from the company in the first instance. | Can be cancelled through your banking app or by contacting your bank. | Can be cancelled through your banking app or by contacting your bank. If a payment is taken in error, the Direct Debit Guarantee means your bank provides a full refund – and you won't have to rely on the company to repay you. |
What are the risks of CPAs?
CPAs come with a range of risks, such as:
CPAs effectively give companies permission to take a payment whenever they think one is due. This could lead to money leaving your account unexpectedly

CPAs can kick in after an initial introductory period (for example, after a 3-month free trial or subscription) with account holders unaware

If you switch accounts or cards, CPAs do not automatically switch as well – so you may have to set them up again

CPAs can prove more difficult to cancel than standing orders and direct debits

Mistakes can be made and refunds difficult to recoup
How do I cancel a recurring payment?
You can cancel a CPA over the phone, by email or in a bank branch. It's worth noting that cancelling a CPA does not absolve you of any debt. If you still owe the company money, you should get in touch with them to settle or it could affect your credit rating.
What happens to my CPA if I switch my bank account provider?
If you're switching bank accounts through the seven-day switching guarantee, direct debits and standing orders will be automatically moved across, but CPAs won't.
To continue payments from your new bank account debit card, you'll have to get in touch with the relevant company and provide your new debit card details.
The same will be the case if you close your credit card account and set up a new account with a new credit card provider. 
Other useful guides
How do credit card refunds work?
Understand credit card fees and how to avoid them
Claiming money back when card purchases go wrong
Compare credit cards with MoneySuperMarket
It's quick and easy to compare credit cards with MoneySuperMarket. We'll ask you a few quick questions about what sort of card you're after and then search leading providers across the market to find card deals that suit you best.
We'll show you the cards you're most likely to be accepted for, so you'll know where you stand before you apply. Searching has no impact on your credit file or score.
MoneySuperMarket is a credit broker – this means we'll show you products offered by lenders. You must be 18 or over and a UK resident. We never take a fee from customers for this broking service.