Get the right short-term business loan for your company
If you're a business owner, a short-term loan could give you the cash injection you need. Find out more in our guide
How do short-term business loans work?
Short-term business loans are a form of borrowing that allows company owners to gain access to funds to cover their day-to-day expenses. This could be anything from emergency costs and cashflow shortages to short-term payroll needs.
Short-term business loans work similarly to any other form of commercial loan, but have shorter repayment periods - generally terms that range between three months and one year.
You can find loans of between £1,000 and £1m, but how much you'll be able to borrow depends on a few factors. These include the terms and conditions of your lender, your own business' financial well-being, the reason why you're taking out a loan, and how you intend to spend the money.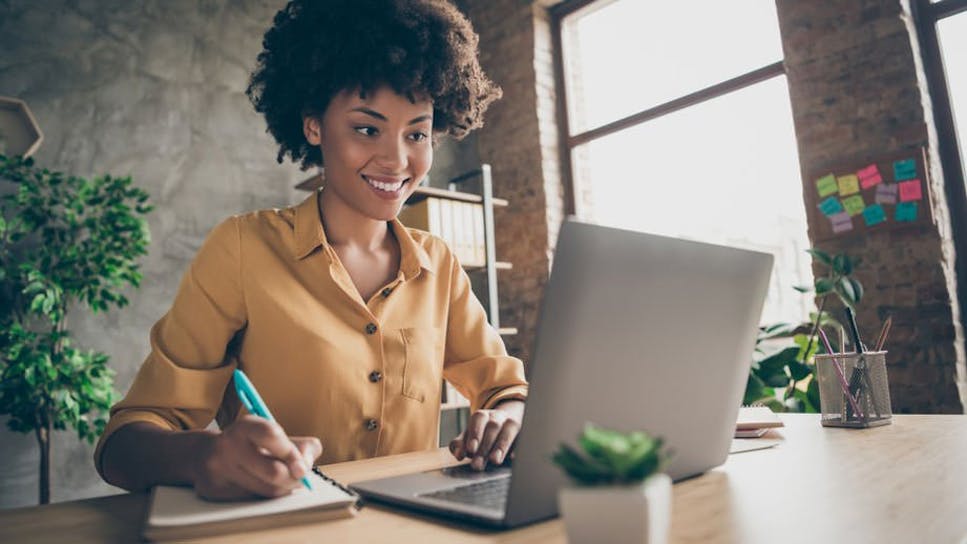 How do I choose the right short-term business loan?
There are different things to take into account when choosing the best short-term business loan for your firm's needs. Here are a few aspects to consider:
How much you want to borrow. Based on your own commercial situation, you can choose the amount of money you need. Make sure to ask for an amount that doesn't put your firm in a financial bind. If you keep the amount you borrow to a minimum, you'll pay less interest in the long run, and can extend the loan later.

The length of your loan term. Think about the length of your loan term to ensure you're able to comfortably afford your repayments. The shorter the loan term, the more you'll repay each month, but you also won't pay as much overall interest.

Consider the interest rates. The higher the interest rate, the more you'll need to pay back. Short term loans can have high interest rates and are designed to be cleared quickly, so it's worth shopping around to find the best deal. 

Fees and charges. What fees and charges you face depend on the terms and conditions of the loan, so understand what you're getting into before signing the deal to avoid unpleasant surprises.
When should I get a short-term business loan?
You could consider a short-term business loan if you're faced with emergency expenses.
Business emergencies can happen when you least expect them to and often need to be dealt with quickly.
Whether you have to cover the costs of repairing your premises, tools, equipment, or fleet, short-term business loans can give you the financial boost you require to address the problem promptly.
A short-term business loan may also come in handy if your company experiences an interruption in cashflow. For example, during a low-revenue period when you must maintain production.
Short-term business loans may also be useful if your firm is presented with a promising opportunity, but you need some extra money to drive it forward. Approval times for this type of business finance tend to be relatively fast, which could give you the chance to seize the new commercial opportunity.
It's always wise to ensure that you'll have enough funds in the coming months to repay the money you've borrowed.
What are the pros and cons of short-term business loans?
Before applying for a short-term business loan it's worth considering the advantages and disadvantages.
Pros
Quick approval. The approval process of shorter-term loans tends to take less time than longer loans. It can often happen within the same day, which is useful if you need a fast funding boost. 

Less strict criteria. Short-term business loans are often seen as less risky for lenders, which means that the eligibility criteria is less stringent than other types of business loans. 

More cost-effective. Repaying a business loan over months, rather than years, can turn out to be cheaper for company owners and won't have a long-term impact on the finances of a business.
Cons
Expensive instalments. Because you need to pay back the loan in a shorter amount of time, the monthly (or weekly) instalments are likely to be costlier than the instalments of a longer-term loan.  

Smaller loan amounts. You may find that the amount of money you can borrow is less than longer-term options. 

Higher interest rates. Due to the speed and convenience of this type of business loan, you could end up paying higher interest rates.
How to qualify for short-term business loans
The eligibility criteria for shorter-term business funding is often less stringent than for long-term business loans, but there are some requirements:
UK based business. Your business will need to be based in the UK to be approved. 

Credit check. A potential lender will also check your credit rating to get a view on how responsible the company is with its finances. 

Trade experience. Lenders are more likely to give out money to businesses that have already been trading for a little while (e.g., at least 18 months). This shows that a firm has gained experience and has a solid business plan in place. 

Business performance. You may need to provide a minimum monthly or yearly turnover to show that your company is performing well.
Other useful guides
If you're looking to learn more about business loans, we have a range of guides you can read:
Long-term business loans explained
Unsecured business loans guide
How to compare short-term business loans with MoneySuperMarket
Our aim is to help you compare business loans in an easy and straightforward way so you choose the best right deal for you and your firm.
Tell us what you're looking for
We'll ask a few simple questions about how much you want to borrow, your business, and what the money will be used for.
Compare deals
We'll show you a list of potential deals including the interest rate and how much your monthly repayments might be. 
Apply in minutes 
Once happy with your choice, you can click through to apply quickly and easily online. Then you just need to wait for your funds to arrive.
Frequently asked questions
Why do short-term business loans cost more?
Short-term business loans tend to cost more than other forms of business funding because a swift application process with less stringent eligibility criteria means lenders don't have the opportunity to carry out in-depth checks.
The price is increased to reflect the risk they are taking out by giving money to borrowers they don't know well.
Are short-term business loans a good option for start-ups?
Lenders tend to offer short-term business loans to businesses which have already been trading for a while.
However, this doesn't mean that a new company cannot get access to short-term business funding - especially if your business is already making a decent profit.
If you feel a start-up loan could be more suitable, our guide can help.
Can I get short-term business loans with bad credit?
Having a poor credit score and history can hinder your chances of getting the best deals, but there are lenders who are still willing to offer you short-term business loans.
Just bear in mind that you may have to pay higher interest rates and therefore larger regular instalments.
Can I apply for a short-term business loan in my own name?
Yes, you can. However, you need to be the registered owner or director of the company you're borrowing the loan for.