Using travel credit cards on holiday
Finding the right credit card can give you easy access to your travel money while minimising any fees and charges that come with it
What is a travel credit card?
Travel credit cards provide you with a line of credit and an agreed spending limit to buy goods and services abroad. They can help you avoid overseas charges you might have to pay when using a debit or credit card, as well as giving you more competitive currency exchange rates.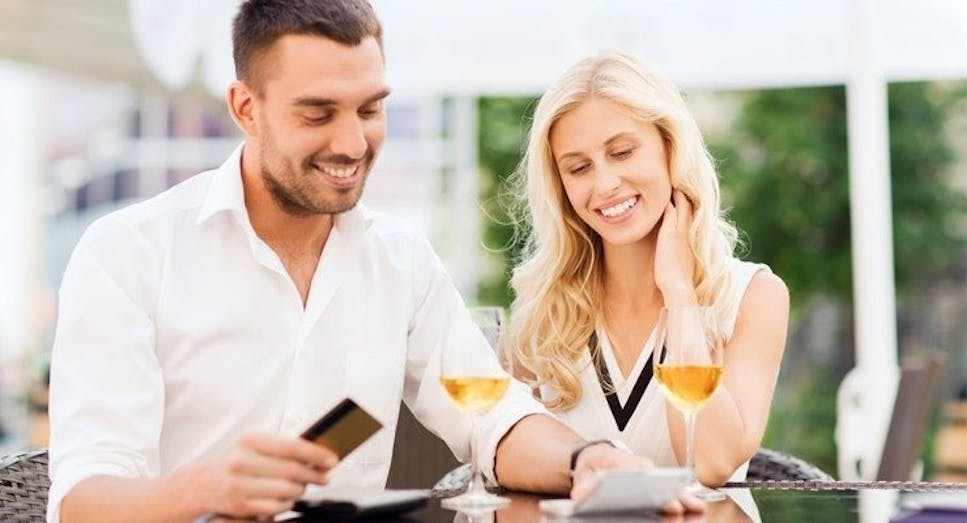 How do travel credit cards work?
Travel credit cards work like your regular credit card, so you'll be billed for the balance accumulated on your credit account. You may also have to pay interest on your balance if you go over your credit limit or miss any repayments.
Whether or not you're approved for a travel credit card will depend on:
Your financial stability

Your credit history
The approval can take anywhere from 5 to 10 working days.
How do fees and charges work?
There are a number of charges and fees when using a travel credit card:
Cash advance fee: This is charged when you buy foreign currency, as they're borrowing cash from the credit limit

Daily interest charges: These take into account your daily balance and APR (annual percentage rate)

Transaction fees: Charged when you use your credit card to pay for travel money

ATM withdrawal charges: When you use certain credit cards or domestic debit cards, you'll pay a fee for withdrawing money from an overseas ATM
Travel credit cards are made to make spending overseas easier and cheaper while also awarding you with certain benefits. Depending on the deal and provider, you may be able to avoid paying ATM charges when withdrawing travel money overseas.
The regular interest charges based on the card's APR will still apply.
What are the advantages of using a travel credit card?
Travel credit cards give you a way to circumvent a number of fees and charges while giving you more flexibility when spending abroad:
No transaction fees

Free cash withdrawals (depending on the provider and credit card)

Rewards offered including travel discounts

Competitive money exchange rates

Purchases between £100 and £30,000 are protected under Section 75

Your credit score could improve

Widely accepted by retailers

Fraud protection – credit companies can report unusual activity
Disadvantages of using a travel credit card
While travel credit cards are a great way to spend money abroad, you will still have to put up with a number of restrictions:
Interest rates tend to be high when you don't pay off your balance on time

Some credit cards require you to pay a yearly fee

Retailers may charge you for not using local currency as a transaction fee
Debit cards vs credit cards while abroad
Debit cards tend to be less popular for use overseas because of the hassle of switching your current account to an account that offers better perks for travel, though these can offer free cash withdrawals and won't charge transaction fees. While some use their regular debit card abroad, the rates tend to be higher and charge a number of hidden fees. It's best to shop around to make sure your debit card offers the best currency exchange rate compared to credit card alternatives.
As debit cards usually charge more fees for usage and the exchange rate tends to be uncompetitive.
Credit cards do come with higher interest rates however, so it's best to pay off your balance regularly and fully which is usually due on a monthly basis.
Alternatives to credit cards
There are a number of alternatives to spending travel money abroad:
Prepaid cards are topped-up with money in advance of spending and works like a regular debit card. Once you've used up the cash, you can simply top it up to continue using it.

Currency exchange means you'll be exchanging your sterling to the currency used at your destination, the amount you'll receive will vary depending on the currency exchange rate, so make sure to opt for a currency comparison before making your final decision.

Travellers cheques are less commonly used and accepted but provide you with pre-printed cheques with a designated amount.
How to choose the right travel credit card for you
When choosing your travel credit card, it's best to consider how much you'll be spending abroad, if you'll need to withdraw money overseas and how often you're planning to travel.
Depending on these factors, you can prioritise the perks that are most important to you.
If you're going on a single trip and want to minimise fees, you may prioritise these features over a competitive exchange rate. On the other hand if you prefer to focus on any possible perks because you'll be travelling abroad regularly, you can compare offers based on rewards such as travel discounts.
Travel credit cards also comes in useful if you buy goods and services online from international websites as you can forego any transaction and conversion fees, while being protected by Section 75.
Compare travel credit cards
There are many ways to spend money abroad, but money exchange doesn't have to be hard if you compare travel credit cards with the MoneySuperMarket comparison tool. With travel credit cards you can usually benefit from competitive currency exchange rates and the security that goes along with it. Making it easy to compare travel money, head over to our MoneySuperMarket comparison tool and check out which credit cards and providers offer the most competitive rates, rewards and give you a way to minimise hidden fees and charges.
We'll ask you a few questions about your financial situation and give you a list of credit cards that are suitable for with the most competitive exchange rates on holiday money. You can filter your results in terms of how likely you're to be approved and can compare rewards, rates and interest easily.
You can also compare travel money by keeping tabs on the current currency exchange comparison, as these will give you a good idea on whether your travel credit card is offering you the best exchange rate to date. We recommend you compare currency a few weeks before your departure, so you leave yourself enough time to keep an eye out on the best foreign exchange deals, be it for the best euro rate or else.<