Travel Insurance with Terrorism and War Cover
No one wants to think about an act of terror or war happening while you're on holiday, but they can happen – which is why having the right cover in place can be so important
Travel insurance is used to protect you and your family from events and accidents we hope will never occur. Sadly, terrorism or war can occur.
It may be a good idea to have travel insurance for your holiday abroad, no matter where you go. However, not every policy will cover you for acts of terrorism or war. Getting additional cover on your policy for these events may give you more peace of mind in the run-up to your holiday and while you are away.
We can't give advice like this. Instead, we need to say that it 'may be a good idea to have travel insurance', or something along those lines.
What is terrorism and war cover?
As the name suggests, terrorism and war insurance pays out if your travel is affected by an act of terrorism or war. A separate add-on policy is needed because standard travel insurance policies do not pay out for losses caused in this way.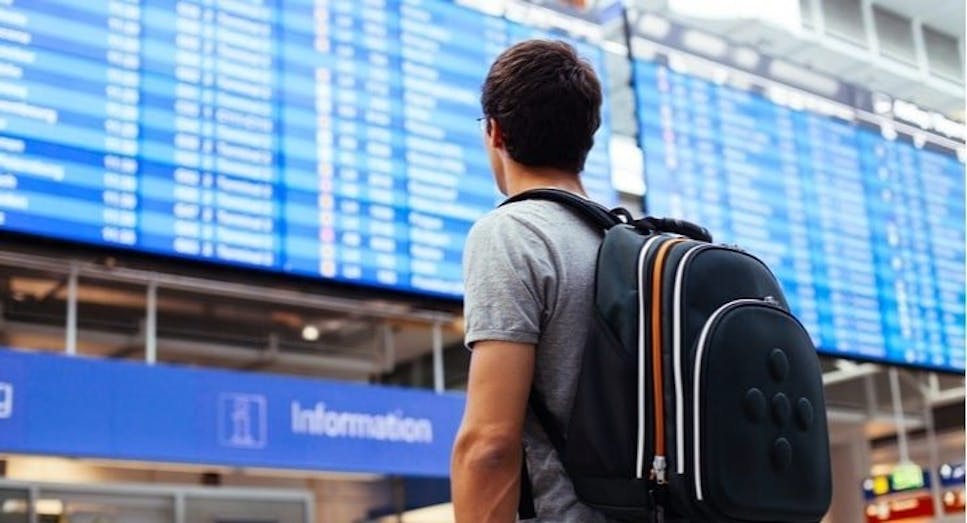 Why do I need terrorism and war cover?
Normal travel insurance policies exclude acts of war and terrorism from their cover. This means that if war or terrorism affects your holiday, you will be unable to make a claim.
Your holiday could be affected by war or terrorism in a number of ways: injury caused by terrorism or war; if war or terrorism cancels your holiday plans; or if you need repatriation to the UK. You may be unable to make a claim under these circumstances. By taking out terrorism and war cover, you will be protected against all eventualities.
If you're actively planning to travel to a high-risk country, cover is always recommended.
How do travel insurers define an 'act of terrorism'?
There are two ways that your insurance provider will define an 'act of terrorism'. They will be defined as either:
Acts declared as an act of terrorism by UK government or the government of the country where the act occurred.

Acts that the insurance provider determines as acts of terrorism. This includes, but may not be limited to, acts of violence or the use of force committed for ideological, religious, ethnic, or political purposes, or with the intent to influence government or cause fear to the public.
Does standard travel insurance cover acts of terrorism or war?
Many people are not aware that losses arising out of acts of terrorism are specifically excluded by their travel insurance policy. Certain standard policies would pay if someone were injured or killed in a terrorist incident, but even they would not meet other losses, such as cancellation or loss of belongings.
With terrorist activity at high levels in many countries, there is growing interest in plugging the gap that exists.
What's covered under a terrorism travel insurance policy?
When you buy a terrorism travel insurance policy, you'll get the following cover:
Cancellation cover

Curtailment cover

Emergency medical expense

Evacuation and emergency temporary accommodation

Funeral expenses

Medical repatriation

Travel delay

Personal accident

Personal effects

Withdrawal of services
Terrorism travel insurance policies will only cover you for claims relating to acts of terror. It's not a replacement for your main policy. This means you'll still need to take out standard cover for medical treatment, cancellation not resulting from terrorism, and everything else you'd generally include in travel insurance.
What destinations are covered by terrorism insurance?
Terrorism insurance policies extend worldwide. The destinations that you may or may not be covered for will depend on your insurance provider. You should check your policy to see if your travel destination is covered. However, for most insurance providers, it is likely that you won't be covered if you're travelling to, from, or through the following countries:[AH1]
Syria

Afghanistan

Somalia

Libya

Yemen

Iran

Iraq

Sudan

North Korea

Any country or area where the Foreign, Commonwealth & Development Office (FCDO) has advised against all, or all but essential travel
If you are planning to travel to any country that the FCDO advises against, you may be able to find cover from a specialist insurance provider.
How long will my terrorism travel insurance policy last?
You'll be able to take out a policy as:
A single trip policy, covering you for 180 days of continuous travel

An annual policy, covering you for any number of trips during a 12-month period – but the maximum duration for any one trip is 31 days
Who can take out a terrorism travel insurance policy?
Terrorism travel insurance policies are available for individuals, couples and families – which will cover children under 18. Anyone over 18 must have their own policy.
You'll be able to take out cover whether you're travelling for leisure or business.
There are no age limits on terrorism travel insurance policies, and you won't have to go through a medical screening. Any pre-existing medical conditions should also be declared to the insurance provider.
There may also be restrictions for those serving in the military. You should contact your insurance provider and read the details of your policy before confirming your purchase and travelling.
Find travel insurance that covers war and terrorism
When you book a holiday, it's a good idea to get a travel insurance policy as soon as you know your travel details. This ensures that you're protected from cancellations or emergencies from the moment you book. With MoneySuperMarket, we provide you with the best deals that fit your needs.
Simply let us know about you, your holiday destination, and how long you're going for. In less than two minutes, you'll have policies from leading insurance providers to compare and choose from.