How will I know if I'll get the advertised offer on a credit card or loan?
If you've applied for a credit card or loan in the past and didn't receive the offer you were expecting – here's why…
If you've applied for a card or loan in the past and were expecting to receive the offer you applied for and didn't, it may have left you asking why. We explain how we can help you have a better idea of the deal you're likely to get before you apply, so you can relax knowing you're getting a deal that's right for you - and you'll also be less likely to be rejected for credit.
What is a representative APR?
APR stands for annual percentage rate which is the rate of interest you'd need to pay per year on your credit card or loan borrowing. It also includes any upfront changes, so it is a truer representation of what you'll pay for the total cost of the money borrowed rather than just the interest rate of the card or loan.
Lenders are required to show representative examples when advertising credit cards, loans and other types of credit. And, regulatory requirements mean that these representative offers advertised by lenders must be given to at least 51% of the applicants they accept.
If you fall into the 49% of successful applicants who fail to qualify for the representative offer, you will be given the chance to borrow, but it will be a less favourable offer than you initially applied for.
The rate you receive is dependent on your personal circumstances including your credit score. Usually the best rates and deals on credit are offered to those with the best credit scores. Other factors including how much you earn and affordability are also considered.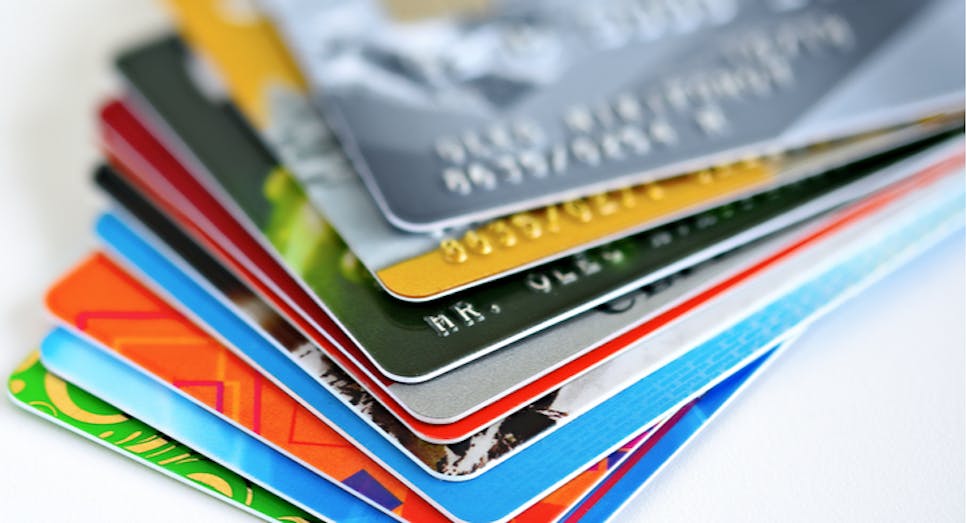 How can MoneySuperMarket help when I'm searching for credit?
When you search for a credit card or loan with us, we'll search across a broad range of lenders and we'll show you deals you're likely to be accepted for including how likely you are to be accepted by each lender. If there are any deals where you're guaranteed to get a particular deal - we'll show you that guaranteed rate of interest or APR.
Here's how it works when applying for a credit card or loan:
Credit cards
Eligibility checker
If you don't know your credit score and your application for credit is rejected this can further damage your credit rating. But, when you use our eligibility checker tool to search for a card with us, we use a 'soft search,' which isn't visible to lenders, meaning it won't leave a mark on your credit file. You can see soft searches on your own credit report, but lenders won't be able to view these.
Using this soft search we can show you cards that are likely to be most suitable for you based on the information you've given us.
We'll then show you the likelihood of being accepted for each card as a score out of 10, with one being the least likely. The numbers are also colour-coded red, amber and green to give you an indication of whether you'll be accepted.
Your results will be ordered by eligibility, so those cards with your highest eligibility scores will be at the top. But, if you prefer, you can change this to sort by other factors, such as the longest interest-free deal.
Pre-approval
Once you've used the eligibility checker if you see a score of 10/10, then subject to the lender's final checks you'll be pre-approved for the advertised 0% duration, as well as any advertised fees and the advertised APR – so what you see is what you'll get – and it won't be changed by the lender once you've applied for your card.
The only thing that's not guaranteed is your credit limit, which is subject to status.
It's then over to you to decide which card to choose. You might want to use the information you have to assess the benefits of each card, versus your chances of getting it.
Loans
Eligibility checker
When you use our eligibility checker to search for a loan, your credit score won't be affected - in the same way as searching for credit cards with us. This is because we'll use a 'soft search' of your credit file - so it won't leave a mark that lenders could see.
You'll just need to enter a few details including how much you want to borrow and how long you want to borrow for, and we'll show you a list of loans in your results.
You'll see the likelihood that you'll be accepted displayed as a percentage. Your results will be sorted by eligibility, so those closest to 100% will be at the top. You can re-order them however, from the lowest to highest APR, for example.
Pre-approval
If you see that your eligibility for a loan is at 100% and you see the lock symbol, it means you're guaranteed to get the loan and the rate (APR) that you see, and it won't change if you apply. Being pre-approved means you're an ideal customer for the lender, provided you pass their final checks, which will include a fraud and anti-money laundering check.
Guaranteed rates
You can be offered a guaranteed rate with less than 100% eligibility, so if you are accepted after submitting an application, you can relax knowing you are guaranteed to get the loan amount, term and APR you saw advertised.
Once you have considered all the information, you can decide which loan is right for you and click through to begin your application.
Useful guides
Thinking about a new credit card or loan? We have a wide range of helpful guides to help with the decision:
What type of loan is best for me?
All credit cards and loans are subject to status and terms and conditions. Over 18s, UK residents only. Terms and conditions apply.
MoneySuperMarket is a credit broker - this means we'll show you products offered by lenders. We never take a fee from customers for this broking service. Instead we are usually paid a commission by the lenders - though the size of that payment doesn't affect how we show products to customers.