How to ensure your money is working as hard as possible for you
Want to avoid earning next to nothing on your savings? Here's some ways to help you max your cash
Savers have had little to smile about for some time now with rates at rock bottom, and the bad news is, things could be about to get worse.
The Bank of England has said it will consider 'negative interest rates' if the economic outlook continues to worsen due to Covid-19. This would involve the Bank taking rates below zero, and could mean that savings rates of 0.1% sink even lower.
On top of this, savers were dealt another blow with National Savings & Investments (NS&I) announcing it is cutting the rates of interest it pays across a range of savings accounts in November.
Don't give up on saving
Despite all this, you can't afford to turn your back on saving, as in these uncertain times, it's vital to have money squirrelled away. This can help you build up greater financial security for the future.
The problem is, it can be hard to know the right approach to take right now.
Here we take a closer look at how to maintain a savings habit, and how to also ensure your money is working as hard as it possibly can be for you.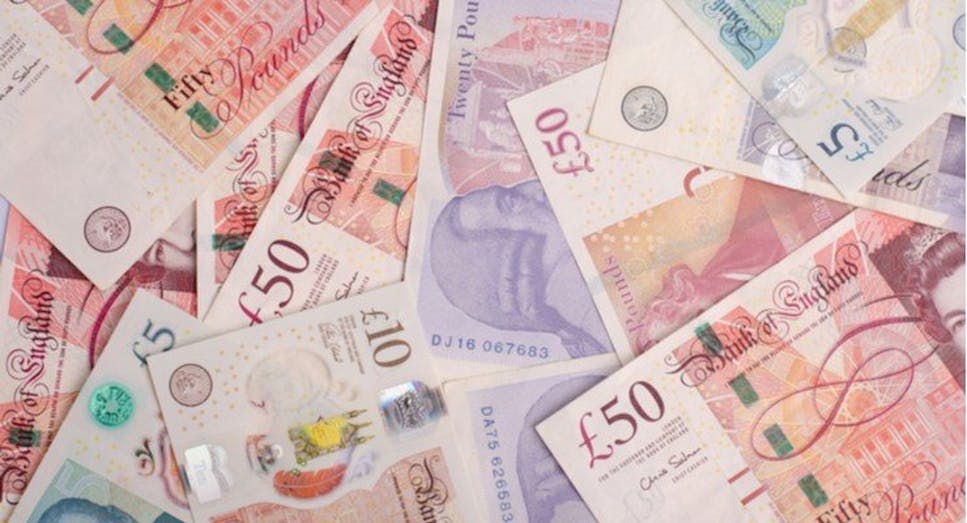 Build an emergency fund
First off, you should aim to have a financial cushion in place.
This will mean you don't leave yourself vulnerable should you lose your regular income, or should the unexpected happen. This has become more important than ever in the midst of a pandemic.
Ideally, this financial safety net should be equivalent to between three and six months' worth of essential expenses, and should be held in an easy-access account.
Shop around for the best deals
When choosing an easy-access account – or any type of savings account for that matter – you should do your research and compare deals to find the best rate of interest. This will help you maximise your money.
Don't limit your search to the big banks, check out the smaller providers too.
Head here to compare rates on easy-access accounts.
Get your savings into a fix
Once you've got a decent cash buffer slotted away in an easy-access account, consider tying money up in a fixed-rate account, as rates should be a little more competitive.
Locking into a rate can make good sense when the market is facing significant falls, as your money will not see a rate cut until at least the end of the fixed term.
That said, you must only lock money away for the period that makes the most sense for you, as most fixes charge a fee if you need to access the cash before the term is up.
To compare fixed-rate savings deals, head here.
Ditch accounts paying next-to-no interest
Now is also a good time to check the rates you are getting on any existing savings accounts you have, as you could find some are paying as little as 0.01%.
If this is the case, you need to ditch these, and move your money to accounts paying a better rate.
Keep a close eye on rates
Once you've moved your money to a better account – or opened a new account – you can't afford to sit back and relax. You need to take charge of your savings and keep a close eye on the rate you are getting.
If the rate falls and becomes uncompetitive, you need to be prepared to move your cash elsewhere.
Inertia will lose you money.
Pay down debt
With such low savings rates on offer, now could be a good time to put cash towards paying down debts, as you will probably find you are paying more on money you owe than you are earning on money you have saved.
If you are thinking about clearing debts, you need to prioritise your most expensive ones.
But first, you should also check you are getting the best deals.
Now is a good time to find a 0% balance-transfer credit card deal. You can currently get up to 29 months interest-free. You should also shop around for a low-rate loan deal.
When applying, make use of our eligibility checker tool to find the offers you're most likely to get accepted for.
Then, once your debts are as cheap as they can be, you can use your savings to start clearing your debts – beginning with the most costly one first.
Look at a lifetime ISA
If you are aged between 18 and 39, a further option you might want to consider is a Lifetime ISA.
The aim of this tax-efficient savings scheme is to help people save enough money to buy their first home – or save for a comfortable retirement.
The government will top up contributions by 25%, meaning that if you slot away the maximum £4,000 each year, you will get a £1,000 bonus.
Note, though, that these ISAs come with restrictions, such as the rule that before the age of 60, you can only access the funds to buy your first home.
Read more about the rules and restrictions here.
Consider saving for the longer term
Finally, if you've got excess cash that's earning little or no interest – and you have no immediate need for that money – it might be worth thinking about investing for the longer term.
But you need to tread very carefully, as while stocks and shares can offer the potential for more attractive returns, investing is not without risk – due to stock market volatility.
You need to research very carefully and be prepared to invest for a minimum of five years to give your money the best opportunity to grow. This is not a decision to take lightly.