Can I sell my home without an estate agent?
Selling your home privately without an estate agent is possible, but to do so you'll have to be prepared to put the work in. Read on and we'll explain how to sell your home without an estate agent.
What does selling a house privately involve?
Selling a house privately means not using an estate agent to handle the process. That means it comes down to you to set an asking price, take pictures, advertise the property, show around prospective buyers and do all of the price negotiations directly.
All of this can take up a lot of time. However, it can also mean you don't need to pay a set percentage of the final sale price to an estate agent, which usually comes in between 1% and 2%. That's a significant saving.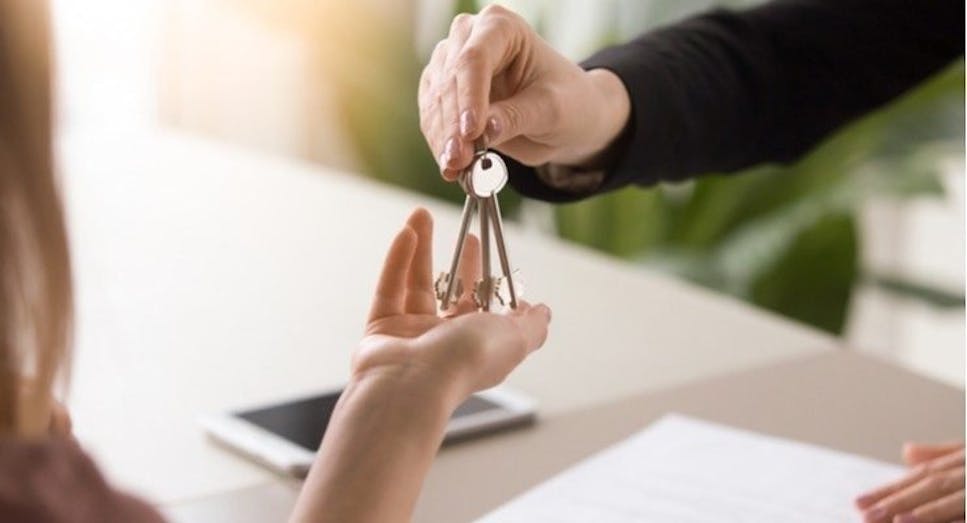 What do I need to do if I want to sell my home privately?
If you want to sell your home privately and without the help of an estate agent, there are a few key factors you'll need to consider. These include:
Getting clean. Ensure your house is absolutely spotless. That means a full spring clean, rather than a quick dust and polish. Presenting your home in this light will make it more appealing to buyers.

Getting all work done. Even the tiniest cosmetic jobs should be done so that buyers aren't put off. Make sure you touch up paintwork, fix any patches of damp properly and sort out any bathroom or kitchen issues.

Tidying up outside. It might sound obvious, but try and make your house look as appealing as possible from the outside. So no bins in sight and flaky windows or doors fixed.

Redecorating. Outlandish decor can be off putting, so aim for something as neutral as possible so that buyers can foresee what the property might look like once they add their personal touch.

Taking great pictures. Don't just use your phone to reel off pictures. Use a proper camera and ensure that the light is correct – or hire a professional photographer. Use video as well as still images.

Listing the property. Access to usual sites that sell property may not be available if you sell privately, so make use of social media, local newspapers and even bulletin boards in local shops. Make sure you write a succinct advert about your home.

Showing buyers around. You will have to be available to show potential buyers around. Don't just leave them to it, but take them on a set route before allowing them to explore themselves. Be ready to answer questions about energy supply, leasehold or freehold, EPC rating and the wider area.

Negotiating the price. This may feel uncomfortable, but you will need to do the job of negotiating a price with a buyer directly.
What does an estate agent typically do?
An estate agent does a lot of the legwork involved in getting your house sold.
Initially, that means valuing the property. Usually, homeowners will get three valuations before picking an agent that offers the best package.
Once this has been done, they will arrange for a photographer to take pictures, write a listing based on information you give to them, advertise it on major property websites, arrange and hold viewings on your behalf and then help you to negotiate a price with the buyer.
They'll then act as a point of contact between the seller, buyer, and their respective solicitors, conveyancers, surveyors, and other professionals.
At the end of the process, they will hold the keys for your property once the sale has been completed.
How do I get a value for my home?
Just because you aren't using an estate agent, doesn't mean you can't one to get your home valued. Most agents offer no obligation valuations. Get at least three and then set the price based on what they say and what you think is fair. They are likely to have a good knowledge of the local housing market, whereas online valuation tools tend to overvalue properties.
You can also engage an independent surveyor to value your property for you.
Are there alternatives to using estate agents?
As well as selling privately, there are other options for selling your home without an estate agent.
You can use an online estate agent, which will list and advertise your property for a set fee –lower than you'd pay for a traditional estate agent – while leaving much of the work to you.
You can also choose to sell at auction. The latter process is fast, usually just six to ten weeks, as buyers must pay a 10% deposit when the hammer comes down.