Do I Need a Solicitor to Sell My House?
Looking to sell your home? Then chances are you are weighing up whether to engage a solicitor to help with the process. Read on and we'll explain what a solicitor does to help sell a house and whether you should get one.
What does a solicitor do to help sell a house?
A solicitor is registered with the Solicitors Regulation Authority and is, therefore, well versed in all aspects of property law. When it comes to selling a house, a solicitor handles the entire legal process of transferring ownership, known as the conveyancing process. This includes the following:
Giving you advice on how the sale of a property works, with specific information tailored to the kind of home you own, such as whether it's leasehold or freehold, or if it's listed

Explaining exactly which documents you will need to share with any buyer, such as fire safety, gas safety and electrical safety certificates; and any other information about your home, such as the remaining term of any leasehold agreement

Speaking directly with the buyer's solicitor, meaning you do not need to speak with the buyer yourself

Resolving any legal issues which may arise from the sale

Keeping you updated on the process of the sale, which can take anywhere between eight and 16 weeks depending on the length of the property chain and any other mitigating factors

Exchanging contracts with your buyer

Handling the transfer of funds, including deposits and any money from your mortgage lender on completion of the deal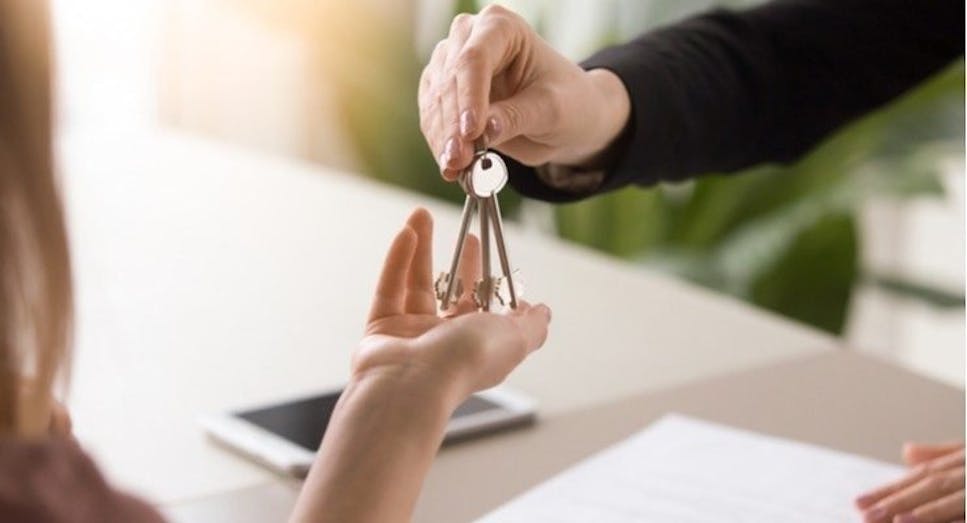 What's the difference between a solicitor and a licensed conveyancer?
Solicitors are registered with the Solicitors Regulation Authority (SRA). As such, they have a wide legal knowledge. A conveyancer, however, is registered with the Council of Licensed Conveyancers (CLC).
This means the latter is able to deal with every aspect of the legal process of transferring the ownership of a property, but cannot handle matters that may arise if there are legal disputes between seller and buyer which emerge during the sale. If a matter needs to go to court, then a solicitor will need to step in.
Solicitors tend to be more expensive for this reason. However, conveyancers are more than capable of handling the sale of a home.
Should I Hire A Solicitor Or Licensed Conveyancer?
It may not matter which of the two you choose, but is highly advisable to use a solicitor or conveyancer when buying or selling a house. If not, the effort of arranging the sale can take up a huge amount of time, especially if there are any legal concerns or you do not have any knowledge of the conveyancing process.
Solicitors and licensed conveyancers are both registered with established bodies and each have intimate knowledge of how the process works. They can save you time, bring their expertise to bear if the process becomes complicated and can help alleviate any worries during a process which can feel stressful even when things are going smoothly.
It's especially important for first-time buyers to make use of a solicitor or conveyancer, as stepping onto the property ladder can be daunting without their help.
Is it better to use a solicitor or conveyancer?
The choice between a solicitor and conveyancer is really a personal one. The fact is, both are capable of handling the sale of properties smoothly. Conveyancers tend to be slightly more affordable as they do not handle any additional legal queries which may arise from the sale of your house.
Solicitors can, and therefore offer greater peace of mind, even if the cost may be higher. But in reality, both options have the requisite skills to handle any concerns without putting you through undue stress.
Can I sell my house for cash without a solicitor?
While it is not a legal requirement to engage a solicitor or conveyancer for the sale of a house, it is advisable, even if you are selling for cash.
When it comes to selling a home for cash, you'll need to be aware of issues related to anti-money laundering and other legal concerns – many of which can be uncovered easily by a solicitor. So it pays to get professional help.
You'll still need to go through the same process as selling to a buyer with a mortgage, giving copies of key documents, something that a solicitor or conveyancer can do easily on your behalf.