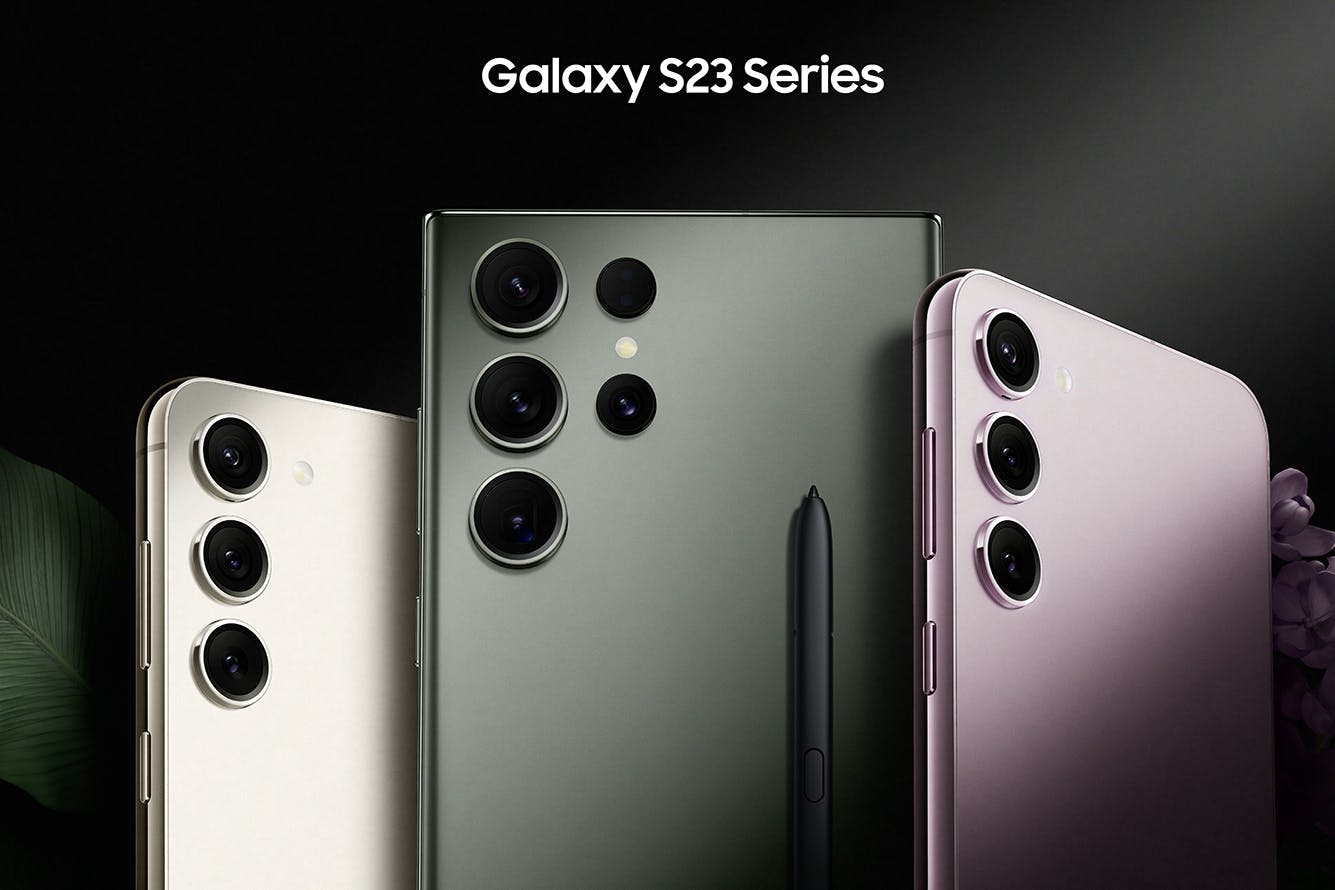 Samsung launched its latest Ultra smartphone in February 2023, with whopping specs and a whopping price to match. But is it worth it?
Our Samsung Galaxy S23 Ultra review in summary
The Samsung Galaxy S23 Ultra could well be the best smartphone on the market as of 2023. Specs are as powerful as they get, and the cameras are unmatched.
It is, however, also very expensive. And since it's only an iterative update from last year's S22 Ultra, it may not be worth making the upgrade if your current phone isn't very old.
About the Samsung Galaxy S23 Ultra
This is Samsung's 2023 top-end flagship smartphone. The 'Ultra' tag always signifies a phone that goes above and beyond.
Specs include:
163 x 78 x 9mm, 234g
6.8-inch AOLED display with 1440 x 3088 pixel resolution and 120Hz dynamic refresh rate
Qualcomm Snapdragon 8 Gen 2 chipset
200MP main, 10MP telephoto, 10MP periscope telephoto, 12MP ultrawide, and 12MP selfie cameras
5,000mAh battery
8GB/12GB RAM
256GB, 512GB, 1TB storage
Camera
As of 2023, the snapper on the Samsung Galaxy S23 Ultra is quite simply a contender for the best camera on a smartphone full stop. With four impressive lenses, it's the crème de la crème of mobile photography.
The main lens is a 200MP affair. That may seem like an absurdly high megapixel count, but it's actually the foundation of some smart tech known as pixel binning. The lens captures 200MP worth of pixels, then 'bins' the less appropriate ones, ultimately producing a brilliantly sharp 12.5MP image.
The results speak for themselves: neat, professional looking photos with fantastic colour capture in light and dark conditions alike.
The other lenses are a 10MP telephoto with 3x optical zoom, a 10MP periscope telephoto with 10x zoom, and a 12MP 120-degree ultrawide.
A big benefit that Samsung is pushing is the phone's night photography capabilities, including an Astro Hyperlapse mode designed to capture the night sky. It incorporates an incredible 100x digital zoom to help that along.
And of course, you get Samsung's Expert RAW mode, capturing 50MP shots (an upgrade from the S22 Ultra's 12MP shots) and giving you all the tools you need to edit your pictures in depth. It's a fantastic smartphone camera suite, though ultimately not quite comparable to what you get with a real camera.
Design
If you've seen a Samsung Galaxy Ultra phone before, you've seen the S23 Ultra. It's almost identical to the S22 Ultra – there's not much to innovate on. It has the same squared-off corners as its predecessor, and extra strength thanks to Gorilla Glass Victus 2 on both the front and back.
The first thing you'll notice, of course, is that it's a massive phone, over 16cm tall. It looks gorgeous, like a big glossy premium slab, though it's not great for one-handed use and it'll struggle with a lot of pockets.
You'll also get the S Pen stylus – one of the few phones on the market that comes with one. And Samsung has been quietly innovating it, lowering the lag so that use is now an ultra-smooth experience.
A good little extra, meanwhile, is some sustainability. Samsung has used recycled materials in a few places – 22% of the glass is recycled, it says. It's a nice touch, but you have to ask if 22% is really enough for a company that puts out several brand new phones every year.
Display
At 6.8 inches, the Samsung Galaxy S23 Ultra display is pretty large, but it's also really quite stunning.
The 1440 x 3088 pixel resolution means it's amazingly high res – rivalling some 64-inch TV sets, in fact. It's incredibly crisp, with colours that are nice and bright with perfect-looking contrast.
The 120Hz dynamic refresh rate is to be expected on a flagship smartphone these days, as is good brightness. And the S23 Ultra has that too, going up to 1,750 nits.
To sum up, it's no short of what we'd expect from such a premium phone.
Operating system and performance
The S23 Ultra comes with Android, overlaid with Samsung's One UI skin. It's not far off the naked Android experience, and overall it's highly customisable, though it isn't to everyone's taste.
One UI also includes a few Samsung apps. They can be a little annoying on some Samsung phones (why a smartphone needs to ship with two native SMS apps is beyond anyone) but you do get some gems, and in the case of the Ultra they work particularly well with the stylus. It lets you get the best functionality possible from Samsung Notes, for example.
And the good news is that Samsung is committed to offering up to four years of OS updates and five years of security updates. That's what we'd expect these days.
As for performance, you'll be hard pressed to find a more powerful processor setup on a smartphone. The S23 Ultra runs on a Qualcomm Snapdragon 8 Gen 2 chipset jigged specially for the Samsung, meaning optimal performance.
The manufacturer claims you'll get 51% better NPU performance compared with its predecessor, and independent tests have found that that seems to be accurate.
Depending on the model, you'll get 8GB or 12GB of RAM – a huge amount of memory, comparable to desktop computers. Altogether, this phone can handle just about anything it needs to, including really complex processes and multi-tasking across apps.
Once again, it's best in class.
Battery life
Samsung claims that the 5,000mAh battery gives the S23 Ultra the longest battery life yet on one of its smartphones. And independent tests say that's pretty likely – it can last a day and a half on one charge with standard use.
It's also capable of 45W fast charging. That's decently fast, but with a battery this large on a phone this powerful (and expensive), even faster charging wouldn't go amiss. The OnePlus 11, released around the same time, came with mega speedy 100W charging, for instance.
Samsung Galaxy S23 Ultra deals and incentives
At the time of writing, the S23 Ultra is still brand new, and retailers are clamouring to offer the best deals and incentives.
Exclusive colours are available if you buy direct from Samsung – but since it's such a costly phone, you may be better off seeking out a good value contract from a network or third party retailer.
Samsung Galaxy S23 Ultra pricing
The Samsung Galaxy S23 Ultra launched with prices of:
£1,249 for 256GB internal storage and 8GB RAM
£1,399 for 512GB/12GB
£1,599 for 1TB/12GB
That's pretty costly – the main downside of choosing a Galaxy Ultra phone. For more affordable options that spread the cost out, take a look at our mobile contract plans and compare your options.
Samsung Galaxy S23 Ultra review: Verdict
Simply put, the S23 Ultra is a serious contender for the best smartphone ever made, at least at the time of its launch.
The cameras are truly incredible, the specs are above and beyond, and the big display is beautifully high res.
The main downside, however, is that it's very expensive. You'll need to be someone who seriously benefits from superb smartphone photography, mega-powerful processing, and the stylus in order for it to be worth splashing out on.
If you're a fairly standard smartphone user who just wants a decent Android that won't let you down, you'll likely be just as happy with a regular Samsung Galaxy S23 – or the S23 Plus model, if you like to live large.
But if you want the top dog of the Android mobile world, with no compromises, the S23 Ultra is the one.
Pros and cons of choosing the Samsung Galaxy S23 Ultra in 2023
Pros
Premium smartphone, arguably the best on the market as of 2023
Incredible processing power, better than some PCs
Stunning display
Top-of-the-line cameras
One of very few smartphones to come with a stylus
Cons
Expensive
Not much of an evolution on the previous year's S22 Ultra
May be too big for some users
Samsung One UI isn't to everyone's tastes
How does the Samsung Galaxy S23 Ultra compare against other Samsung phones?
The S23 Ultra is designed to be the 'ultimate' smartphone in Samsung's 2023 range, meaning it has the highest specs, best tech, and of course biggest price tag.
It launched alongside the standard Samsung Galaxy S23, which is much more suited to everyday use for most people while still being one of the best smartphones around. The Samsung Galaxy S23 Plus is the same size as the Ultra, but has the specs of the regular S23.