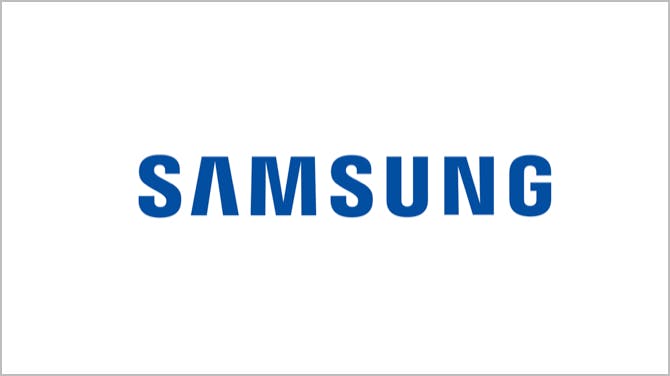 The Samsung Galaxy A13 is the Korean tech giant's 2022 budget device, a simple smartphone designed to do the basics well. Read our Samsung Galaxy A13 review now to see how it measures up.
Our Samsung Galaxy A13 review in summary
Not to be confused with a 5G model that has the same name, the Galaxy A13 is a stripped back smartphone compared with Samsung's mid-tier and top of the range handsets. Its design aesthetic is basic, but its large screen sets it apart from other budget models.
The main appeal here is its super low price tag, whether buying SIM-free or picking it up on contract.
About the Samsung Galaxy A13
With a 6.6-inch screen, solid design and an upgrade up to Android 13 available, the Samsung Galaxy A13 is a great option for those after a simple handset that can handle everyday tasks with aplomb.
Sure, there's no 5G and the camera isn't as sharp as that of the slightly more expensive Galaxy A53. But that's really no issue if you want a smartphone that can get online, send messages and get you from A to B.
Camera
The Samsung Galaxy A13 may be a cheap phone, but Samsung certainly hasn't scrimped when it comes to imaging. It features a quad lens camera, with a main 50MP lens, plus 5MP ultrawide, 2MP macro and 2MP depth options.
The main lens delivers crisp and colourful shots when taken in good light, good enough to grace even the most fastidious of social feeds.
Low light photography is slightly lacking, but that's hardly surprising considering the Galaxy A13 is an entry level device. However, with HDR processing for delivering details in the brightest parts of pictures and a more than decent digital zoom, this camera will suit those who like to take quick snaps.
Video-wise, you can film at 1080p HD, while the front facing selfie camera clocks in at 8MP. Great for quick shots with mates or video calls.
Design
Being a budget phone, the Galaxy A13 won't be winning any awards for its looks. Housed inside a toughened plastic frame, it can withstand the odd bump and scrape, although the lack of waterproofing means it's worth investing in a case or being extra careful if you're prone to spillages.
Around that large display is a sizable bezel with a teardrop cutout for the selfie camera, but the rounded edges and the fact the camera sits within the frame of the device give the A13 a premium feel.
Yes, it's big in the hand, but in a world where supersized phones are the norm, that's not a dealbreaker.
Display
At 6.6 inches, the Galaxy A13's screen is as big as that of the high end Galaxy S22 Plus. Unsurprisingly, it doesn't have the same smarts as its stablemate though.
The panel is LCD rather than OLED, with 60Hz refresh rate, but considering the price point, that's not an issue. The colours here look great, and to have such a big display on a budget phone is a winner, especially for those who like to stream video.
Operating system and performance
The Galaxy A13 comes with Android 12 out of the box, but since the end of 2022 has been upgradable to the newer Android 13. That means the ability to better personalise apps and a snappier feel to proceedings.
On top of Android sits Samsung's own One UI. It's intuitive and easy to use and doesn't get in the way of the standard Android experience. The Exynos processor used here can handle basic tasks, but the Galaxy A13 can feel slow to use at times, something which will likely get worse over time.
Some good news is that the 64GB of storage can be expanded using a microSD card, something you don't get on more expensive phones.
Battery life
The Galaxy A13 has a large, 5,000mAh battery, which can last for upwards of 24 hours on a single charge. If you're careful and don't use your phone much, you may even get two whole days before needing to find power.
Fast charging and wireless charging don't make the cut, which isn't a surprise for a sub-£200 phone.
Samsung Galaxy A13's deals and incentives
See what extras you can get by checking out MoneySuperMarket's best Samsung Galaxy A13 deals. Networks always have incentives available to entice new customers.
Samsung Galaxy A13 pricing
You can pick up the Samsung Galaxy A13 for £189 SIM-free.
This is a great move for those who want a SIM-only deal to go with their handset. Alternatively, check out our range of Samsung Galaxy A13 contracts if you want to spread the cost.
Pros and cons of choosing the Samsung Galaxy A13 in 2023
Pros:
Great value
Latest version of Android
Decent camera for the price
Cons:
No waterproofing
Sluggish performance
How does the Samsung Galaxy A13 compare against other Samsung phones?
The Samsung Galaxy A13 is Samsung's entry level smartphone. As such, it lacks 5G, unlike the Galaxy A13 5G and Galaxy A23 5G. The Galaxy A53 has a better camera and screen but costs more.
Those with a bigger budget may wish to check out the top end Galaxy S22 and Galaxy S22 Ultra.
Samsung Galaxy A13 review: Verdict
The Galaxy A13 is a basic, no frills smartphone. Its camera is good for the price and its large screen is a welcome addition. The lack of waterproofing isn't ideal, however, and performance feels sluggish too.