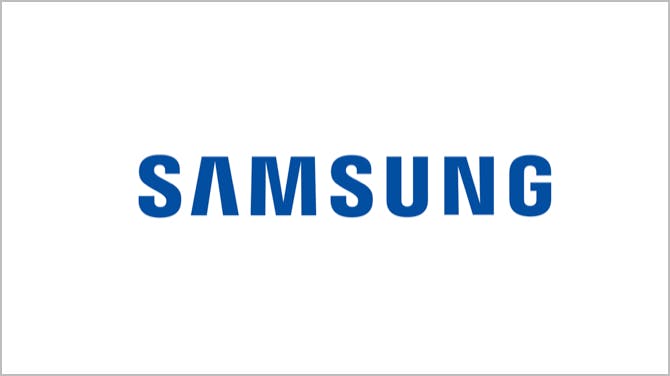 What's Samsung's mid-tier budget phone like to use and own? Well, corners have been cut, but Samsung has kept what's important. Read on for our full review.
Our Samsung Galaxy A23 review in summary
Samsung's mid tier Galaxy A23 packs in 5G tech, has a massive, colour popping display and even allows users to expand its storage using microSD.
The lack of waterproof protection slightly lets the side down, but with an affordable price tag, the Samsung Galaxy A23 is well worth a look for budget savvy buyers who still value having the latest tech.
About the Samsung Galaxy A23
With its triple lens camera, huge screen, microSD support and a sleek overall design, the Samsung Galaxy A23 has much to recommend it.
It's more affordable than the iPhone SE 2022 and can match Apple's effort in the 5G stakes. The simple fact is that this is a bargain smartphone with specs that you'd usually find in a far fancier device.
Camera
The Samsung Galaxy A23 comes with a multi lens camera which serves up decent pics that will look more than good enough on social feeds. There's a main 50MP lens backed up by a 5MP ultrawide, 2MP macro and 2MP depth lens. With a decent night mode and a pro mode for tweaking white balance, exposure and ISO, this snapper is more than enough for users who want to reel off quick shots while out and about.
Round the front is an 8MP selfie camera, which delivers crisp and sharp images, as well as working well as a video camera for work and social calls.
Video recording is up to 1080p, way short of the 4K found on most expensive smartphones these days. That's not a huge deal breaker if you only take occasional clips of your kids or pets, but means the Galaxy A23 isn't the best bet for committed YouTube and TikTok users.
Design
The design of the Samsung Galaxy A23 is pretty basic, with a large bezel around the capacious display and a teardrop cutout for the selfie camera.
While the screen is protected by Gorilla Glass, it's perhaps no surprise that the frame and rear are made of plastic. This reflects the device's low cost and doesn't have the premium feel of slightly pricier mid tier phones. If you're willing to live with that, then this isn't a major issue.
However, one area where the Galaxy A23 does fall down is water proofing. It doesn't have an IP rating, meaning it should not be exposed to excessive amounts of water or dust. At a time when almost all phones now feature some kind of protection, this is a pretty big miss.
Display
While Samsung may have cut corners when it comes to design, it certainly can't be accused of doing the same with its display. The Galaxy A23's screen is superb. Clocking in at 6.6 inches, it's almost as big as that found on the Galaxy S22 Plus.
It's not just about size, though. Samsung has included a FHD+ resolution of 1080 x 2408 pixels. Colour reproduction is superb, while games and video are rendered beautifully thanks to a top refresh rate of 120Hz – a feature usually only found on top-tier handsets. The iPhone SE 2022 can only manage 60Hz.
Operating system and performance
The Samsung Galaxy A23 runs Samsung's own excellent, easy-to-use One UI on top of Google Android. The good news is that you can upgrade the latter to Android 13 as of the start of 2023, which means the latest security updates, as well as all of Google's newest functionality, including improved app personalisation and multitasking smarts.
However, Samsung has said that Android 14, due out later this year, will be the last Android update the Galaxy A23 will get. Something to consider if you're hoping to have the device for more than a year or two.
In terms of performance, it has a Snapdragon 695 5G chipset, which ensures snappy performance when switching between apps. The fact a device below £300 SIM-free comes with 5G is perhaps the biggest winner of all.
Battery life
The Samsung Galaxy A23 packs a 5,000mAh battery. This huge power pack can keep ticking for up to two days between charges, which is massive considering most decent smartphones still need to be plugged in once a day.
There's support for 25W fast charging, but you'll need to buy the required cable separately.
Samsung Galaxy A23's deals and incentives
There are loads of great Samsung Galaxy A23 deals here at MoneySuperMarket. Just keep an eye out for the latest deals and incentives to see what extras you can get.
Samsung Galaxy A23 pricing
You can get the Samsung Galaxy A23 for just £290 SIM-free. Pair it with a SIM-only deal and you've got great value.
Alternatively, we have loads of excellent Samsung Galaxy A23 contracts to choose from, letting you spread the cost of the device.
Pros and cons of choosing the Samsung Galaxy A23 in 2023
Pros:
Great value
Excellent screen
5G
Cons
No waterproofing
Cheap looking design
Android updates due to end in 2024
How does Samsung Galaxy A23 compare against other Samsung phones?
The Samsung Galaxy A23 sits towards the more affordable end of the spectrum of the Korean tech giant's devices. It has a better spec sheet than the Galaxy A13, but isn't quite as tech heavy as the Galaxy A53.
Understandably, it lacks the processing and imaging prowess of the top end Galaxy S22. However, at a quarter of the price, it represents excellent value.
Samsung Galaxy A23 review: Verdict
Samsung has made compromises with the Galaxy A23, not least when it comes to its design.
However, the excellent screen and the inclusion of 5G make it a great option for anyone who wants to try the latest mobile speeds without having to spend a fortune in the process.
For the price, it's not a bad choice at all – as long as you're not fussed by a plastic device.