Find out when and how to change your life cover
When your life changes, your life insurance should too. This guide explains what you need to know about keeping your insurance up to date and how you can change your life insurance policy.
Life insurance is often tailored to your individual needs at the time you purchase the cover. However, your life and needs can change. Your life insurance may need to change as well.
When do I need to change my life insurance?
Whenever the circumstances of your life change, your life insurance should change too. The type of life insurance you take out will be suited to your financial situation when you buy it. However, because these policies last for a long time, that situation can change. If you don't keep your insurance up to date, the protection you have may no longer be enough.
You may need to change your life insurance if:
You move or remortgage
You might be using your life insurance to cover a mortgage. But if you move into a bigger home or remortgage, your debt is likely to go up. By increasing the amount you're covered for, you can make sure that your family won't be left with extra financial difficulties if the worst happens.
You pay off your mortgage faster than expected
If you pay off your mortgage faster than expected, you can decrease the value of your insurance and cut down your premiums.
Your family grows
New children and grandchildren mean more dependents. These are people who will have to be provided for if you pass away. Changing your life insurance keeps your whole family protected, and you can't put a price on peace of mind.
The value of your property rises
Your dependents will have to pay a 40% inheritance tax on anything worth more than £325,000 (or £425,000 if they're your children or grandchildren). If you own a house and its value is increasing, life insurance can cover that tax so your loved ones can stay in the home when you're gone. This is where you might find a trust useful.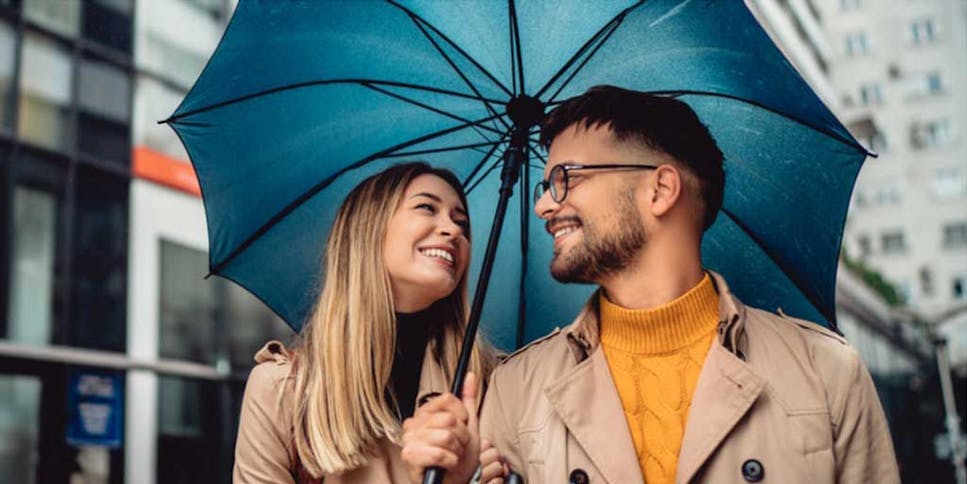 How often should I change my life insurance?
Many financial advisors will tell you that you should review the terms of your life insurance every 12 months. It all depends on your circumstances. If you haven't moved home, had any new children or grandchildren, or seen any change in your income in the last year, then you probably won't need to update your life insurance.
However, in those cases, it's a good idea to have a quick look at your finances and see if your life insurance is still giving your loved ones enough protection.
How do I change the beneficiary on my life insurance?
If you've had a divorce, you might no longer want your life insurance to pay out to your former partner. Luckily, most life insurance providers will allow you to change the beneficiary on your policy. The beneficiary is the person who gets the lump sum if you pass away.
To change your beneficiary, simply contact your insurer. They'll likely send you a 'change of beneficiary' form. There's some paperwork, but your insurer should be able to help you complete it if necessary. Once it's done and received by your insurer, your life insurance can be updated within about 24 hours.
However, there are some exceptions to keep in mind. Sometimes beneficiaries are 'irrecoverable' – which means that you can't change the policy without their written consent. Think very carefully before listing an irrecoverable beneficiary. There's always the chance that your relationship with your loved ones could change.
You should also be careful about changing your beneficiary if your life insurance has been placed in a trust. People often use trusts to avoid having to pay inheritance tax on the lump sum. However, if you change the beneficiary, the money can be taxed if you die within seven years of updating your insurance.
How do I change my life insurance?
If you need to increase the amount your life insurance covers you for, there are several ways you could change your policy:
You could amend your life insurance with your current provider.

You could buy additional life insurance to top up your existing cover.

Or you could switch by cancelling your insurance and finding a new deal that better suits your needs.
Many providers will let you change the terms of your life insurance once you've already bought it – but not all of them. To find out if your insurance can be amended, take a look at your policy document or contact your insurer. Amending your current insurance is a good option if you like the provider you're currently with. But, you should keep in mind that there might be better deals for you out there.
How do I switch my life insurance provider?
Switching your life insurance is easy. The best way to switch to a new insurer is to use a site like MoneySuperMarket. Our price comparison tool searches through dozens of the leading insurers to bring you hundreds of great insurance deals. Simply tell us a little about yourself and your circumstances, and we'll handle the rest, including helping you switch over from your current insurer. 
Find a great deal on life insurance?
If you're looking to switch or change your life insurance provider, you're in the right place. There are so many deals to choose from, and MoneySuperMarket can help. We compare deals from leading life insurance providers, finding the right match for you based on life insurance benefits and your budget.
Provide us with a few details about you and your medical history and we'll search our providers for our best deals for you to compare.