Everything you need to know about life insurance
Life insurance is a complex matter. Here's what you need to know before you take out cover
What is life insurance and how does it work?
Life insurance is a policy that works by paying out a sum to your beneficiaries when you pass away, in exchange for a monthly premium. The amount it will pay out will depend on the cover you buy, as there are a few different types of life insurance available to suit your requirements.
It can be a good way to ensure your family have enough to pay for certain expenses – whether they may be funeral costs, mortgage payments or general living expenses.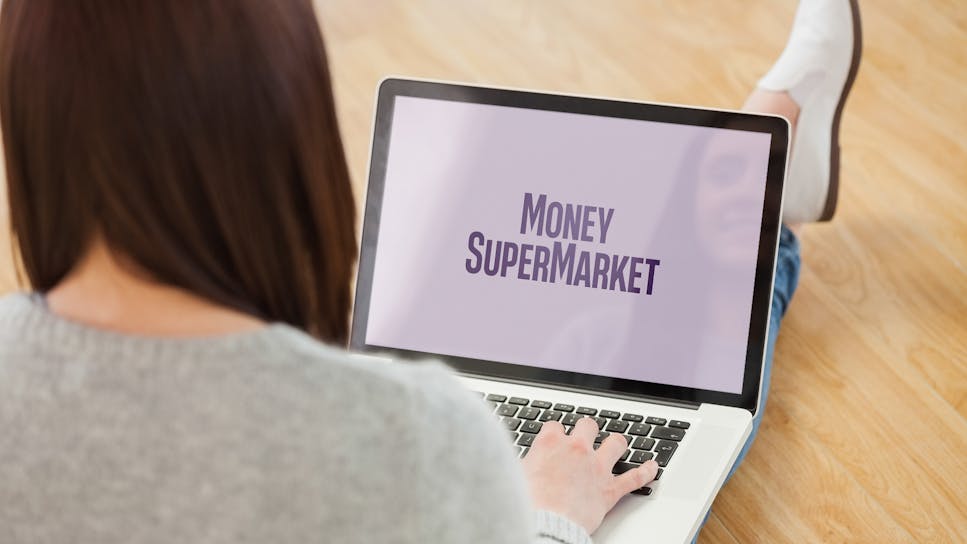 What types of life insurance are there?
Life insurance comes in different shapes and sizes, so think about what you want to be covered for and what kind of pay-out your beneficiaries will need. The
What kind of pay-out do I need?
Life insurance policies offer several different types of payout, and at MoneySuperMarket you'll be able to find both:
Level term: A level term life insurance policy pays out a fixed sum when you pass away, and the amount stays the same throughout the term

Decreasing term: Decreasing term life insurance pays out less as time goes on, usually because it's taken out to cover an existing debt – that's why it's sometimes called mortgage life insurance
According to MoneySuperMarket data collected between October 2019 and September 2020
Some life insurance providers also offer increasing term cover, for which the pay-out will go up either by a set amount each year, or in line with the retail price index.
They may also offer a family income benefit policy, which pays out a set amount each month to your beneficiaries – starting from when the claim is made and ending when the policy term finishes
Can I get life insurance for me and a partner?
If you want to take out cover for yourself and your partner, you can opt for a joint life insurance policy. However the payout structure will be different:
A first-death policy pays out after the first policy-holder passes away – the second policy-holder will no longer be covered

A second-death policy only pays out once both policy-holders have passed away
As it will only offer one pay out you should consider whether it's really the best option.
Joint life insurance can sometimes be but isn't always cheaper than two single policies.
Buying two single life policies also gives you more flexibility. You might want to insure yourselves for different amounts, depending on your income, and you may want to buy cover for different lengths of time.
Additionally, if you and your partner aren't married or are in a civil partnership it can be particularly beneficial to write your policy – or policies – in trust. This can help ensure your pay-out gets to the right recipients.
Joint life insurance is still an option if you aren't married, but it's important to set your policy up correctly to make sure your partner receives the money.
According to MoneySuperMarket data collected between October 2019 and September 2020
What is writing your policy 'in trust'?
Writing your life insurance policy in trust means you essentially transfer ownership of the policy to the trust – although you keep paying the premiums. As a result, the proceeds of your policy don't form part of your estate:
They won't be subjected to inheritance tax, so the money will go straight to your beneficiaries

They won't be subject to probate – so your beneficiaries can get the pay-out more speedily
Can I get life insurance if I'm over 50?
You can still get life insurance if you're over 50 years old, but in general you'll find that premiums will increase the older you are when you take out cover. However there are some providers that offer specialised cover for over 50s, to help you find affordable life insurance.
Many offer guaranteed acceptance regardless of health or lifestyle, and a guaranteed payout providing you survive the qualification period and don't miss any payments.
According to MoneySuperMarket data collected between October 2019 and September 2020
What is critical illness cover?
Critical illness cover will pay out if you're diagnosed with a specific medical condition during the term of your policy – it can be added to your life insurance as either:
Additional critical illness cover, which pays out both if you are diagnosed with a condition AND if you pass away during your policy term

Combined critical illness cover, which only pays out once, either if you're diagnosed with a condition OR if you pass away during your policy term
MoneySuperMarket offers the option of taking out additional critical illness cover as part of your life insurance, as we believe this offers a more flexible and comprehensive solution than a combined policy.
According to MoneySuperMarket data collected between October 2019 and September 2020
What is terminal illness cover?
Terminal illness cover is generally included as part of your standard life insurance. It means the policy will pay out if a doctor confirms you are terminally ill and likely to pass away within the next 12 months.
What is whole of life cover?
A whole of life insurance policy covers you for your whole lifetime, from the moment you take it out – and there will be a guaranteed pay-out when you pass away. These are generally more expensive than termed life insurance policies.
Do I need life insurance?
A life insurance policy is a way of providing financial support for your loved ones if you pass away. You might feel life insurance is more worth taking out at certain points in life – for example, when you take on a mortgage for a new home, or if you start a family.
Have I already got life insurance?
You may already have a life insurance policy through other means, whether it's another banking or financial product, or a benefit from your employer (known as death in service cover). Check beforehand to ensure you aren't doubling up on cover – however in some cases you may find multiple life insurance policies to be useful.
How much does life insurance cost?
The cost of your life insurance policy will depend on various factors, including:
Your age

Your health and lifestyle, including whether you smoke

The type of policy you take out

The amount of cover you take out

The length of your life insurance policy
How much cover do I need?
You'll need to consider a number of things when working out how much cover you want to take out, including any outstanding debts you have and what you want to leave behind to your beneficiaries. You can use MoneySuperMarket's life insurance calculator to work out what's right for you.
Compare life insurance quotes
Finding the right life insurance policy is easy when you compare quotes with MoneySuperMarket. Just tell us a little about yourself, your circumstances and the cover you need and we'll put together a list of quotes tailored to your requirements.
You'll be able to compare deals by the overall cost and the cover you'll get, and once you've found the one you want just click through to the provider to finalise your purchase. As with all insurance products remember the cheapest option isn't always the best – we recommend balancing cost and cover to ensure you have the right policy in place.