How should I handle a nuisance tenant?
Landlords almost never have issues with their renters, but things can sometimes go wrong. Here's how to handle nuicance tenants
Most of the time, tenants pay the rent on time and keep your property in a reasonable state.
But what if the rent fails to arrive, or your tenant starts causing problems with the neighbours? What if they cause damage, or allow the property to become unreasonably dirty?
Getting stuck with a nuisance tenant can leave you in a difficult position. This guide explains how to handle the situation – whether you are dealing with non-payment of rent, unacceptable behaviour, or simply need to regain possession of your property for personal reasons.
Non-payment of rent
Non-payment of rent is one of the most common problems faced by landlords.
Making a formal, written demand after a few days have passed is a sensible first step.
In many cases, a quick call to the late-paying tenant is all that is needed. But if your tenant ignores your calls, or fails to pay despite promising to do so, it's time to take a different course of action.
You should ask for any outstanding amount to be paid straight away, at the same time reminding your tenant to pay the rent on time from now on.
If that fails, you can send further letters after, say, 14 and 21 days telling the tenant that you'll take legal action if the rent isn't forthcoming.
In cases where the tenant has a guarantor, it's also worth chasing the rent up this way at this time.
Then, once the next month's rent is due, making the tenant two months in arrears, you can take action to evict him or her and claim possession of your property under the Housing Act 1988 (see below for how to do this).
Remember - landlord insurance can prove a lifeline should you end up with a tenant who does not pay the rent. A standard policy will cover rent arrears for up to five months.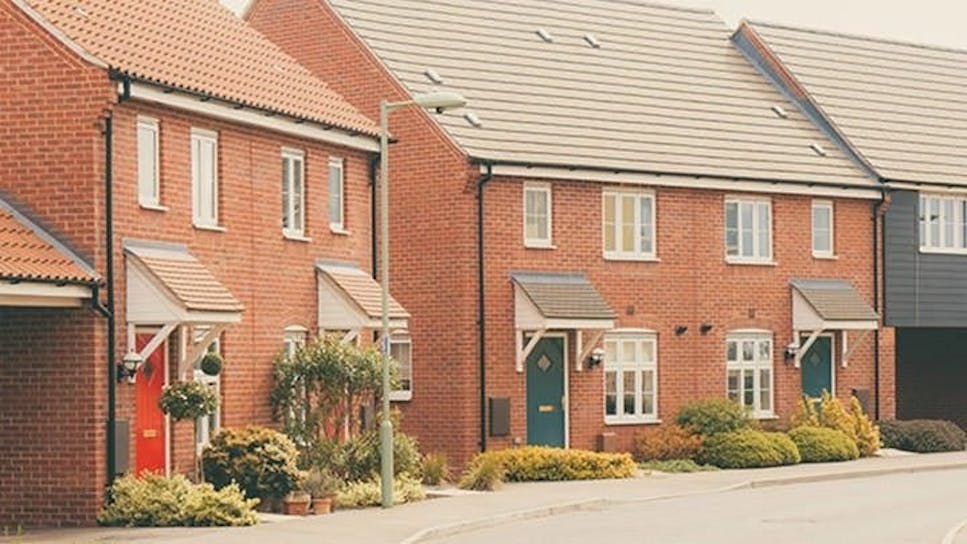 Bad behaviour
As a landlord, you may also have to deal with a tenant who behaves anti-socially or causes damage to your property.
According to the Residential Landlords Association, landlords are not generally responsible for private nuisances such as noise caused by their tenants – unless, at the time of the letting, the nuisance was inevitable or almost certain to occur.
In certain circumstances, however, you could be liable if you fail to take action to resolve the problem.
For any damage identified when tenants move out, meanwhile, you are entitled to deduct the amount required to rectify it from the deposit paid at the start of the tenancy.
If it is more than this amount, you may have to take legal action against the tenant to claim the necessary compensation.
For damage reported by the tenant during the rental period, the best solution is to come to an agreement about how any resulting costs will be paid.
Assured Shorthold Tenancy agreements should outline the obligations of both parties in such circumstances.
If you are worried about a prospective tenant, some insurers will carry out a full rental history check for a small charge.
Evicting a tenant
Need to get rid of a nuisance tenant? You can issue him or her with a notice under either Section 8 or Section 21 of the Housing Act 1988.
Section 8 notices can be served during an Assured Shorthold Tenancy lasting say six or 12 months.
Qualifying grounds for a notice of this kind include non-payment of rent, and breaking the terms of the tenancy, for example by illegally subletting the property.
In the case of rent arrears, at least two months' rent must be outstanding for a notice to be served.
Section 21 notices can be used to regain possession of a property at the end of an Assured Shorthold Tenancy or during a periodic tenancy.
No reason needs to be given, which is why landlords wishing to sell the property often resort to notices of this kind when tenants refuse to cooperate.
However, Section 21 notices can only be served to coincide with the end of the rental period (or the "break clause"), and the tenant must be given at least two months to move out.
If a tenant ignores either a Section 8 or Section 21 notice, you will then need to obtain a court order to evict him or her.
Landlord insurance often covers at least some of the costs incurred evicting a problem tenant.