Who is Ocean credit cards?
Ocean have partnered with Capital One, an American company that's one of the biggest credit card providers in the world. But is this card worth getting? Our independent guide gives you all the information you need about the Ocean credit card, so you can choose the best card for your needs.
How does the Ocean credit card compare?
The Ocean card is a credit builder card – this means it's designed for people whose credit history is less than perfect. You'll start off with a fairly low credit limit, but use it wisely and your limit will go up every six months – and your credit score should see some improvements too. Once you've nurtured your credit score for a while, you should find it easier to get even better deals on a wider range of credit options. Just make sure you pay off your balance in full every month, or you could end up trapped in spiralling debt.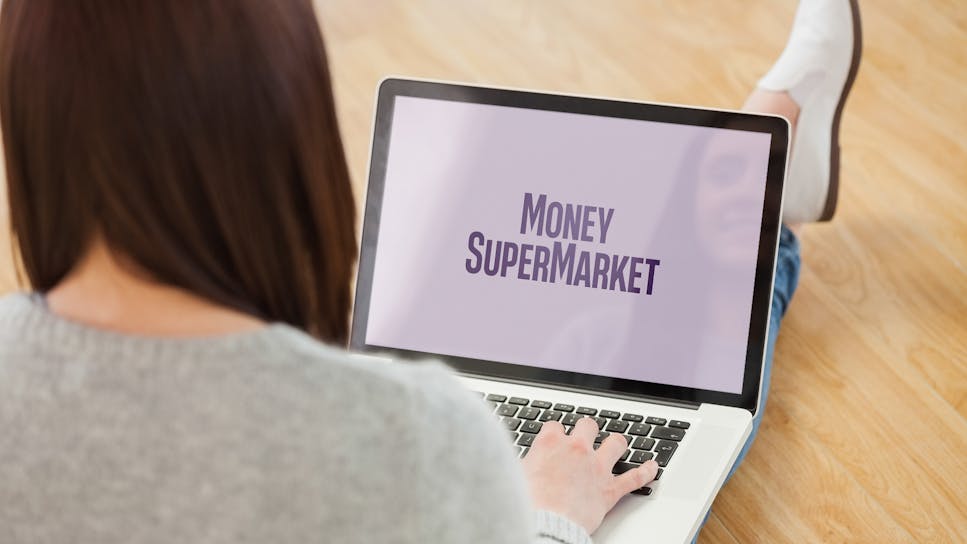 Ocean credit card features
The Ocean card doesn't just help boost your credit score – it comes with some extra features too to help make credit easier:
Free eligibility check – the Ocean card uses QuickCheck, so you can see if you're eligible for their card before you apply, without it affecting your credit score.

You'll get access to a free mobile app so you can track your borrowing and control your cards any time, anywhere

Email and text alerts so you always have a handle on your spending

Support from Ocean's customer helpline in case you have any questions or concerns

With extra cards, you can add up to 3 other cardholders to your account

Your Ocean card is on the MasterCard network, which means it's accepted at millions of locations across the world

Protection from fraud – your Ocean card is protected by MasterCard Security Check, making it harder for anyone to make fraudulent purchases

Plus, Ocean is fully regulated by the Financial Conduct Authority (FCA), and you're protected under the Consumer Credit Act. So if something goes wrong on a purchase you make between £100 and £30,000, you'll get a full refund.
Should I get the Ocean credit card?
The Ocean card could be your path to better credit – but it's not for everyone. Because it's a credit builder card, it doesn't come with a 0% interest period, and the credit limit will start off low while your interest rate will be relatively high. Where it makes up for this is in accessibility – the Ocean card is much easier to get if you have a low credit score or a bad
financial history. It's a way of building for the future: use it right and you'll be able to borrow larger amounts more cheaply down the line. But if you're looking for some quick credit for a big purchase, this might not be the card for you.
If you're not sure whether the Ocean card is what you're looking for, it always helps to compare online. When you search with MoneySuperMarket, you can instantly see all the cards you're eligible for, and then simply pick the one you like best.
Am I eligible for an Ocean credit card?
Every credit card comes with some requirements, and the Ocean card is no different. To be eligible, you have to meet the following conditions:
You must be 18 or older

Your must have a permanent UK address
How likely am I to get accepted?
The Ocean credit card is much easier to get than some others on the market – but there are still a few factors that might influence your chances. If you've been declared bankrupt, or you have a CCJ (County Court Judgement) against you, you're less likely to be approved for an Ocean card.
As always, your credit score is a factor too. With a higher credit score, you're more likely to be approved for a card, and you'll be offered better rates too. If you don't know your credit score, it's easy to get all the information you need with MoneySuperMarket's free credit monitor tool – plus, we'll give you extra help and tips to building better credit.
How long does it take to get a card?
Once you've applied for an Ocean card, you should be approved pretty much instantly – the process is automated and it only takes a few seconds. You'll still have to wait for your physical card to arrive in the post, though, which can be anything up to 10 days.
Compare credit cards with MoneySuperMarket
Even if you have less than perfect credit, there are plenty of cards on the market that can help. The Ocean card is just one of them – so before you make your decision, it always pays to see what else is out there.
With MoneySuperMarket, finding a new credit card couldn't be easier. Simply give us a few details about yourself and your circumstances, and we'll search providers and the best deals to find those that suit you best. You'll see how likely you are to be accepted for each card, so you can apply worry-free. Searching doesn't affect your credit score.
MoneySuperMarket is a credit broker – this means we'll show you products offered by lenders. We never take a fee from customers for this service. Instead we are usually paid a fee by the lenders, but the size of that payment doesn't affect how we show products to customers.