How to make an insurance claim for whiplash
Whiplash damage can be painful and long lasting, it can also be easily faked. Making a whiplash claim can be a complicated process but it is possible to get compensation for your injury. It can be difficult to assess the extent of a whiplash injury and it is widely thought that a large proportion of whiplash compensation claims are exaggerated or invented for financial gain.
Whiplash, or hyperextension of the neck, is one of the most common injuries sustained in car accidents.
According to the Association of British Insurers (ABI), more than 1,500 whiplash claims are made in the UK every day, costing the insurance industry more than £2 billion a year – and adding £90 to the average annual motor insurance premium.
You can claim compensation if you are in an accident that causes whiplash. However, you need to provide evidence of your injuries and the cause of the crash.
What is whiplash?
Whiplash is a neck injury that involves the muscles in the neck becoming overextended. It's usually caused by a sudden impact, such as someone driving into the back of your car.
What are the symptoms of whiplash?
If you get whiplash, you may experience the following symptoms:
Neck pain

Headaches

Dizziness

Shoulder pain
It's important to note that symptoms can take up to 12 hours to come on. Many people only suffer from whiplash for a few days. However, while 90% of suffers will fully recover within three months, some people suffer from pain and related problems for years afterwards.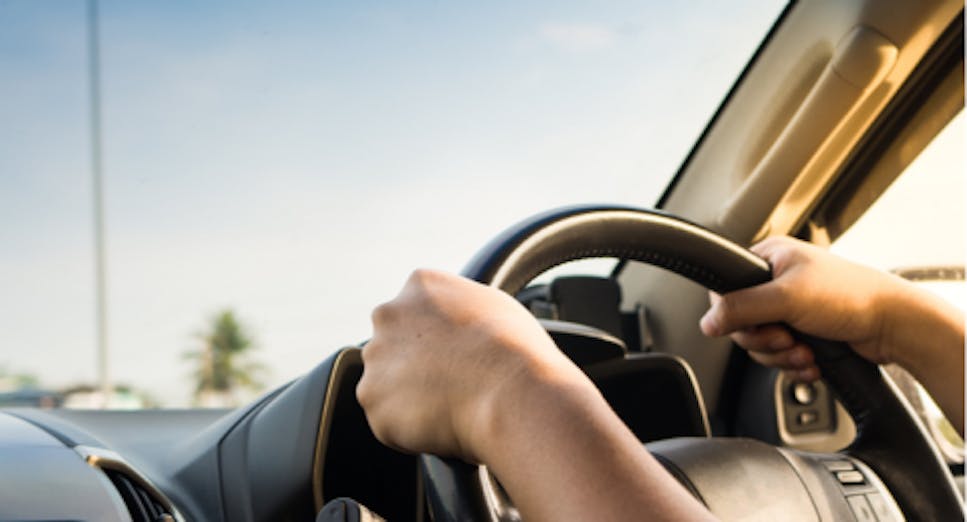 Can I make a whiplash claim for personal injuries?
The answer is yes. If you get whiplash after being in an accident that wasn't your fault, either as a driver or a passenger, you can make a whiplash claim on the at-fault driver's insurance. You can do this directly or via a 'no win, no fee' legal firm. This means they'll only take a cut of the money if you're successful.
Either way, you'll need to prove the accident wasn't your fault. What's more, you'll have to provide a medical report showing the extent of your injuries.
What are the rules on a whiplash claim?
Due to the nature of the injuries, a whiplash claim is one of the easiest types of claims to fake. That's bad news for all drivers, as it pushes the cost of car insurance up for everyone. Therefore, in May 2021, the government introduced new rules designed to prevent fraudulent whiplash claims.
These include setting a fixed level of compensation for minor whiplash claims (i.e., injuries lasting not more than three months), as well as prohibiting insurers from paying out unless claims are supported by medical proof. The new rules also increased the small claims limit for road accidents from £1,000 to £5,000. This means you can only get 'no win, no fee' legal counsel for claims worth at least £5,000.
How do I make a whiplash claim?
To make a whiplash claim, you'll need to provide the insurance company with evidence of both the accident and the injuries you sustained. You typically have three years from the date of accident to make a claim. If you need to make a whiplash claim, you should follow the steps below:
Exchange personal and insurance details with the other driver after the accident

Take photographs at the scene of the accident where possible

, and take down any witness's names

Contact your insurer and tell them about the accident

Visit a doctor for a medical examination and an injury report. Since 2021, you will need
How much can I claim for whiplash?
The amount of compensation you can claim for whiplash damage depends on the extent of your injuries and how they affect your way of life. Most claims are for between £1,500 and £3,000. But while pay-outs for minor symptoms rarely exceed a few thousand pounds, compensation for permanent damage can be up to £100,000.
Why should I make a whiplash claim?
The symptoms of whiplash tend to fade away in the space of a few days or weeks. If they last longer, or if they force you to take time off work and cause a loss of earnings, you have the right to make a whiplash claim.
In more serious scenarios, your claim can support you financially if additional medical treatment and physiotherapy are required. In fact, any compensation will go a long way in helping you sustain any extra cost.
Can I make a whiplash claim as a passenger?
Yes, you can. Whether you are the driver or a passenger, you have the right to make a claim if you have suffered a whiplash injury.
To start your whiplash claim, gather all the evidence you need. This includes names and contacts of both drivers and potential witnesses, the date and time of the car accident, and pictures of the scene where possible. You'll also be able to make a whiplash claim if you were in the car of the at-fault driver.
How does a whiplash claim affect my car insurance premiums?
Making a claim of any kind will often mean paying more for your car insurance in the future. Even if it's related to an accident that was not your fault, you are likely to see your premiums rise.
However, if your whiplash claim is recorded as a non-fault claim on your file, it should not affect your no-claims bonus.
Can a whiplash claim be refused?
Yes. A whiplash claim can be refused if you fail to provide sufficient proof that you have received an injury or that the accident was not your fault. Your claim may also be refused if the insurer believes the accident was staged or you've exaggerated how badly you were hurt.
How long does it take to settle a whiplash claim?
There is no universal answer to this question. If it is a straightforward case, you may find that your whiplash claim will be resolved within a few months. But the reality is that every whiplash claim is different and there are several factors that may prolong the process.
For example, if you have sustained a serious injury, things may carry on for a while to take into full consideration the severity of your suffering. What's more, there is a chance that the other party involved in the incident may deny being at fault from the outset. If they do not take responsibility for the accident, the process is likely to take longer too.
Compare car insurance quotes
Finding an affordable car insurance deal is quick and easy when you compare quotes with MoneySuperMarket. Just tell us a bit about yourself, your car, and the cover you want. We'll search the market for a policy that's just right for you.
You'll be able to compare quotes by the overall monthly and annual premiums, the level of cover included, and the excess you'll need to pay to make a claim. Once you've found the deal you want, just click through to the provider to finalise your purchase.
As with any kind of insurance, keep in mind the cheapest quote isn't always the best option. You should try to find a policy that offers the cover you need for the best price, so you know you'll be protected when you need it.