Car Insurance Group 5
If you're looking for a way to cut your car insurance costs, picking one in insurance group 5 will be a good start.
Car Insurance Group 5 – All you need to know.
Insurers look at lots of different factors when they decide how much car insurance will cost. This includes things about the driver such as their age, profession, and driving history but also things about the car including its make, model, and age.
It's all about risk and working out how likely it is that a car will be involved in an accident or be stolen. The higher the chances, the more expensive insurance will be. Insurers put all cars into groups from 1 to 50 depending on their value, and the cost of repairing or replacing them. The very cheapest cars to insure are those found at the bottom end of this scale while the most expensive are closer to 50.
While lots of things can impact car insurance, picking a car in a low-down car insurance group is one way to keep costs down. You can quickly find out what insurance group a car is in with our free car insurance group checker.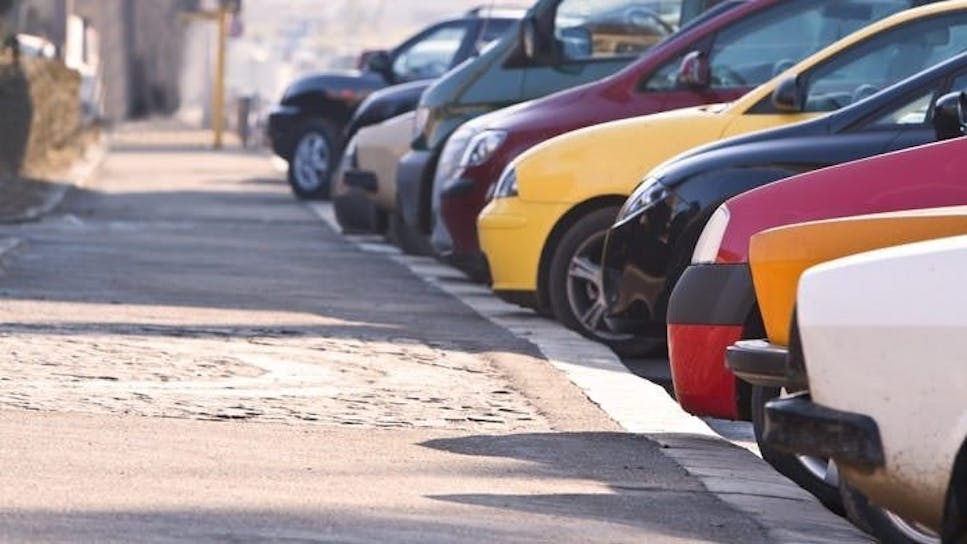 Which cars are in car insurance group 5?
You will find cars in insurance group 5 that are relatively small, have a low market value, and those which are cheap to run and maintain. These cars aren't the very cheapest to insure, you'll find those in groups 1 to 4, but they are still very affordable.
The cost of repairs or replacement are also low, so this means if there is an insurance claim the costs to your insurer will be kept low too in comparison with a car in a higher-up insurance group.
There are lots of cars in insurance group 5, and we list some of the most popular below, including the Fiat 500 hatchback and the Ford fiesta. Along with picking a car in a low insurance group, there are also lots of other ways to cut your car insurance costs, including keeping your car in a secure place, adding a less-risky second driver, and driving less miles. 
Why are cars in group 5 the cheapest?
Cars in insurance group 5 will be some of the cheapest to insure for several reasons including the following:
Cheap to run and maintain 

Low market value

Safe and low risk of being in an accident
Small engine

Low cost of repair parts 
Are group 5 cars a good option for young drivers?
Buying a car in insurance group 5 is one way young drivers could cut their costs. Other options include paying annually for insurance, instead of monthly, and comparing policies. For more tips see our guide for how to cut car insurance costs for young drivers.
Young drivers face some of the highest costs because they are statistically more likely to have an accident. Therefore, choosing a car that's cheaper to insure could be one way to reduce your costs. 
Cars in group 5 include:
Some of the most popular cars found in insurance group 5 include the following:
Citroen: Belingo

Dacia: Duster estate

Daewoo: Matiz

Daihatsu: Cuore 

Fiat: 500 Hatchback
Ford: Fiesta

Hyundai: i20 Coupe

Peugeot: 206 

SEAT: Ibiza Hatchback

Smart: Fortwo Coupe
Toyota: Yaris

Vauxhall: Corsa Hatchback 
What group would my electric/hybrid car be in?
Most electric and hybrid cars are seen as specialist models and therefore are found in higher up insurance groups. Although the exact car insurance group will depend on the type of car, they aren't generally some of the cheapest to insure. That's because they are still relatively new to the car market, and therefore the cost of repairs and replacement are higher than other non-electric models.
What group would my classic car be in?
Classic cars tend to be cheaper to insure than cars used for everyday use because they have smaller engines and are usually only driven occasionally. However, the insurance group for a classic car will depend on its make, model, and age. The price of insurance will also depend on how you use the car, and a range of other factors including its value and the size of the engine. 
What group would my modified car be in?
Modifications can impact your car insurance and can make it cheaper, or more expensive. It all depends on the modifications you have had done, or those you're planning. 
The insurance group for a modified car will depend on the type of car, its age, and the model. Your insurance costs will also depend on what has been changed about the car. If you're unsure it's always worth contacting your insurer to see how a modification will impact the cost of your insurance.