Discover business loan providers with our partner FUNDING XCHANGE
Available to businesses trading for a minimum of 18 months with at least £80,000 turnover.
A medium to long-term business loan can help you take your business to the next level. Find out more with our short guide to business loans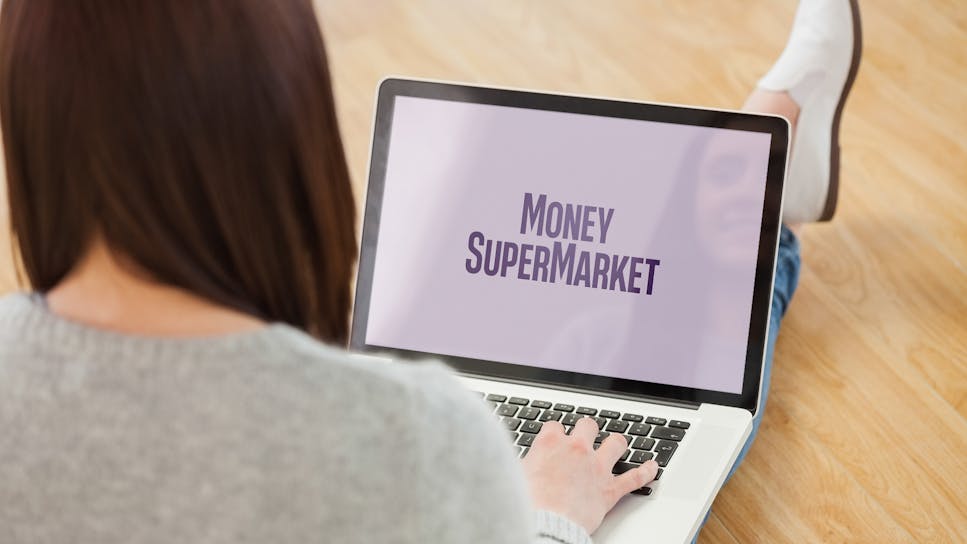 What are medium to long-term business loans?
Medium to long-term business loans can offer an affordable way to borrow funds to help you build your business, and spread the repayments over a term that suits you.
Reasons you might want to take out a long-term business loan include:
You're setting up a start-up business and need access to funds you can repay in manageable monthly repayments

You're keen to expand your business and need a loan to finance longer-term projects
You want to invest in new equipment and need funds to do so

You want to move into a new business area and need to cover the expense of this

Your business needs support due to the Covid-19 pandemic and you need a cash injection to see you through
What are the typical terms for a business loan?
Medium-term loans can be repaid in monthly instalments over one to five years, while long-term loans can range anywhere from five years up to 30 years in some cases. This is longer than short-term business loans, which generally have a term of between three months and one year.
You can work out how much a loan will cost you different terms by using our handy loans calculator.
What are the advantages of a medium to long-term business loan?
The reasons you might want to consider a medium to long-term business loan include:
Monthly instalments tend to be smaller and more manageable than with short-term loans because you're spreading the repayments out over a longer period

Interest rates on long-term loans could be lower
What are the disadvantages of a medium to long-term business loan?
As with every type of finance there are some drawbacks of taking out a long-term business bank loan. These include:
Although your repayments can be lower with a long-term loan you'll usually end up paying more in interest overall

A long-term loan generally means repaying the amount borrowed over at least five years

It can be more difficult to be approved for a long-term loan as lenders need to be sure you can comfortably repay the loan over the entire term
Some long-term loans are secured loans. That means they are linked to high-value assets such as property or stock. If you're unable to keep up with the repayments, you could lose these assets as a result
What are the alternatives to long-term business loans?
There are a number of other ways to borrow funds to support your business. Popular alternatives include:
Business account overdraft: An overdraft on your business bank account can be useful if you want to borrow money over a short period of time or in an emergency. Check interest rates carefully though as they can be high.
Credit card: You could also consider a business credit card if the credit limit stretches far enough. You can often borrow more with a business card than a personal credit card as it will be based on your business income.
Some business credit cards allow you to spend interest-free for a set time (although 0% deals are usually much shorter than with personal credit cards). Also be mindful that the interest rate is likely to spike once the 0% offer period ends. Alternatively, you may be able to benefit from cashback or rewards on a business credit card.
Before taking out a business credit card, it's important to check the interest rate charged as well as whether there are any annual fees.
Invoice financing: This form of lending is based solely on invoices and usually involves a bank buying up your unpaid invoices or lending you money against the value of the accounts receivable. This can help your business continue to provide services or goods while you hand these invoices to the bank and your business is paid a percentage.
How to get a business loan
There are a few steps you can take to improve your chances of being accepted for a business loan:
If your business is just starting out, your lender will look at your personal credit rating to get an idea of your financial situation. Have a look at our tips to improve your credit score

Make sure your business credit rating is up to scratch by filing your accounts before the deadline, paying invoices on time and keeping customers, suppliers, and directories up to date with any changes to your business

When comparing loans, make sure you're eligible by checking the lender's requirements first

Calculate how much your monthly loan repayments will be before applying so you know you'll be able to afford them alongside your regular business expenses

Have all the required documents to hand before you apply, including your business and personal tax returns, bank statements, financial statements, and legal documents
Compare loans
The best way to find competitive long-term loans is to compare your options using the MoneySuperMarket comparison tool.
We'll give you a list of deals from a wide range of providers so you can make an informed decision. You'll be able to compare loans and receive quotes with our partner Funding Xchange. You can get the process started by answering a few questions about your business, what you plan to use the funds for and information on your business revenue. We'll then be able to give you a tailored list of quotes for you to consider.
All loans, overdrafts and credit cards are subject to status and terms and conditions. Over 18s, UK residents only. Terms and conditions apply. See MoneySuperMarket.com for further information.
MoneySuperMarket is a credit broker - this means we'll show you products offered by lenders. We never take a fee from customers for this booking service. Instead we are usually paid a commission by the lenders - though the size of that payment doesn't affect how we show products to customers.