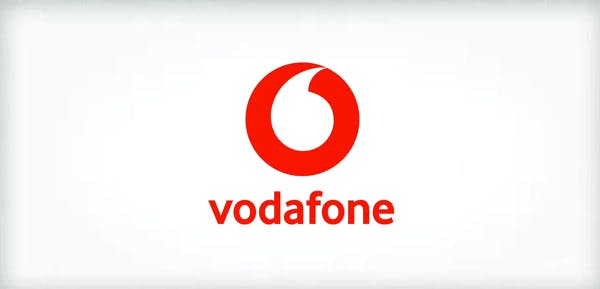 Vodafone has solid reputation for fast fibre optic broadband at prices that won't hammer you in the pocket. But else what will you get if you sign up for one of its packages? And how does it compare to the likes of BT and Sky? We've got the answers you seek...
Our rating: Four out of five
Vodafone's broadband rates well in most areas, but isn't perfect. Here are the basics:
Great range of speeds
Affordable prices
Great router
Customer service rated poorly by Ofcom
Extras don't compare well with the likes of Sky and BT
Is Vodafone broadband any good?
Vodafone's pedigree with mobile phones goes all the way back to the days of battery packs for phones and T9 keyboards. When it comes to broadband, however, it's something of a newcomer.
But don't let that put you off. Vodafone's core broadband packages are very well priced, with get you really good speeds.
If you're prepared to spend a bit more and live in a large town or city, you can get a lightning fast service of up to 900Mbps.
And it's worth noting that all packages come with an excellent router too, which you can control via the Vodafone broadband app.
Of course Vodafone broadband isn't perfect. For one thing it doesn't offer lavish TV bundles a la Sky and Virgin Media. And customer reviews aren't all they might be.
Keen to find out more? Read as we take a close look at what Vodafone broadband has got to offer.
Vodafone broadband: Pricing
Vodafone broadband is very competitively priced. At the time of writing, it comes in as follows:
Superfast 1 - £22 per month for 24 months
Superfast 2 - £22 per month for 24 months
Superfast 100 - £25 per month for 24 months
Pro Ultrafast 200 - £43 per month for 24 months
Pro Ultrafast 500 - £48 per month for 24 months
Pro Gigafast 900 - £58 per month for 24 months
Pro versions of Vodafone Superfast are also available, with a premium of around £8 per month getting you a WiFi booster and 4G backup in case your broadband goes down.
Vodafone broadband: Fibre
Vodafone offers standard and FTTP fibre deals. Its Superfast packages use copper wiring for the last leg of the journey to your home, meaning they don't rank as well as the ultrafast and gigafast packages on offer.
Ultrafast and Gigafast deals utilise FTTP, meaning they can bring rapid internet right into the home.
However, you'll need to have had this installed in your area first to take advantage.
By and large, Vodafone's fibre speeds are in line with BT, TalkTalk, EE and Sky, although Virgin Media does have a slightly faster fibre service.
The good news is that its fibre packages, such as Fibre 1 and Fibre 2, are much cheaper than that of its rivals.
Vodafone broadband: Coverage
Vodafone's coverage is good, especially as its Superfast deals use Openreach tech to bring broadband to your home.
That means 93% of people in the UK should be able to get a Vodafone deal.
Its FTTP packages are backed by CityFibre, meaning around eight million homes should be able to get Ultrafast or Gigafast services.
This means it rates well against BT and Sky in this area.
Vodafone Broadband: Data limits, fair usage and traffic management
When it comes to Vodafone broadband, there's no usage cap or limit on how much you can use and download.
Vodafone doesn't indulge in irksome traffic management either, so you don't need to worry about speeds being artificially slowed down at peak times.
With Vodafone serving up truly unlimited broadband, its service gets a vote of confidence from us.
Vodafone Broadband review: Router
Every Vodafone broadband deal comes with its Vodafone WiFi Hub as standard.
It's a decent piece of kit, especially when stacked up against the free routers offered by other providers, with support for up to 50 devices and the ability to set up a guest network.
The latter means you don't have to share your password with visitors.
The WiFi Hub also features a smart Device Boost function which allows the router to speak with a specific phone, tablet, console or computer that's struggling to connect to the network.
And you get AC wireless as standard, four Ethernet ports and two USB slots. The latter are really handy - plug in a hard drive and any connected device can access its contents.
Vodafone's broadband app also lets you take control of the router via your smartphone or tablet.
That gives you the ability to control family screen time, prevent access after certain times, prioritise which device benefits from the best speeds and see who is using your network at any one time.
If there's any one thing that makes Vodafone stand out from the crowd, then this is it.
Those on Superfast Pro and Ultrafast deals get a Super WiFi booster, further enhancing coverage around the home.
Vodafone Broadband review: Home phone
Vodafone broadband comes with line rental as standard, letting you make pay-as-you-go calls.
If you want more, you can upgrade to include evening and weekend calls to landlines, or anytime to calls to both landlines and mobiles.
Anytime calls come as standard when you sign up for the most expensive Vodafone Pro Xtra package.
While it's great that calls to mobiles are included, you should remember that Vodafone home phone deals are not the cheapest on the market.
That said, its extras - anonymous call rejection, three-way calling and call divert - are impressive. BT offers more, but similar providers don't have as much in their arsenal.
Vodafone Broadband: TV
Unlike BT or Sky, Vodafone doesn't have TV packages you can bundle with its broadband.
However, if you snap up its Vodafone Pro Xtr packages you can score a free Apple TV 4K and three months of free Apple TV+.
It's worth bearing in mind that Apple offers a year of free Apple TV+ to anyone who buys one of its products directly, though.
While it's improving all the time, Apple TV+ lacks the breadth of content compared with Netflix and Amazon Prime.
Vodafone Broadband review: Extras
When it comes to extras, Vodafone is somewhat lacking. Paying extra for its Pro deals means you can boost your WiFi and get 4G backup, but there's little else in the way of perks.
That said, this is reflected in the relatively low prices.
By comparison, BT offers WiFi hotspot access in five million locations, while Sky can offer the best TV package in the business.
Vodafone Broadband: Customer service
There's no escaping the fact that Vodafone broadband rates poorly for customer service. In the latest Ofcom research on broadband providers it scored the lowest marks for overall satisfaction, at just 77%.
BT topped the charts at 88%. Its online reviews do not reflect well on customer experience either. So while the low prices may be tempting, the pay off may not be worth it.
Pros and Cons of choosing Vodafone Broadband
Pros
Great value. Vodafone broadband offers dependable speeds at low prices.
Lightning fast options available. You can score next level broadband, as long as your area is served by Vodafone's rapid network.
Cutting edge router that can be fully controlled via Vodafone's excellent companion app.
Cons
Limited extras
No TV bundles - but chance for free Apple TV+
Not enough to entice existing mobile customers.
How does Vodafone compare with other providers?
Vodafone vs Sky
Vodafone has excellent credentials and its prices are in line with Sky. However, the latter's TV and broadband packages are a cut above, meaning if you want an all-in-one deal, the latter is better.
BT's broadband is increasingly impressive, matching Vodafone's fast service. However, Vodafone provides equally good value for money.
Virgin's standalone network means it can offer broadband that's faster than anyone else, including Vodafone. That said, its network is more limited than Vodafone's, the latter using OpenReach tech to reach more homes.
Vodafone vs TalkTalk
Vodafone and TalkTalk are pretty much neck and neck in the broadband market. Speeds are comparable, as are the prices of their packages. Vodafone's router controls set it apart, though.
Vodafone vs PlusNet
PlusNet likes to throw in vouchers and sweeteners to get new customers on board. And while its prices are similar to Vodafone's, the latter's growing ultra fast network gives it the edge.
More comparisons