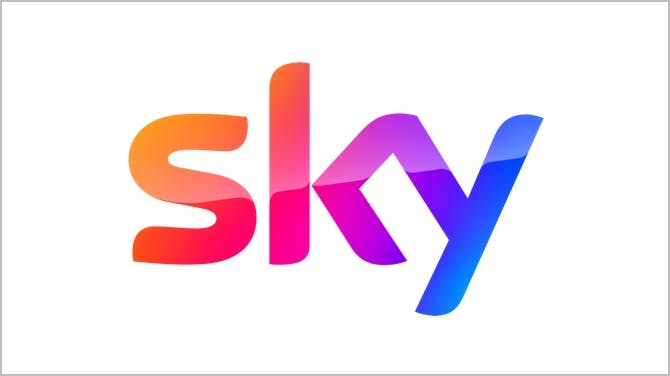 See what Sky broadband has to offer, including speeds, extras, pros and cons and how it compares to other major UK providers. Our expert has everything you need to know…
Known mostly for its impressive array of TV packages – including blockbuster movies and Premier League football – and excellent Sky Q service, in recent years Sky been right along side the likes of BT and Virgin Media for its broadband offering.
This includes standard, ADSL broadband plus fibre optic and ultrafast broadband to the home.
Question is, though: is Sky the best choice for you? Here's everything you need to know…
Is Sky broadband any good?
There's no doubt that Sky matches BT in terms of choice. And if you want telly to go with your internet – including the latest movies and to- flight football – there's usually lots of time sensitive deals to choose from.
Moreover, because Sky uses BT's Openreach network to connect your home to the internet, it's widely available across much of the UK.
Speeds are good too. And should they fall below the speeds you were promised when you signed up for at least three days in a row in a 30-day period, you'll get your money back.
So what's the downside? Well, it's not the cheapest. If you go for broadband, phone and TV together, expect to pay a fair amount at the end of each month.
That said, Sky will have a broadband package to suit you and your family. Depending, of course, if it's available where you live.
Sky broadband packages review
Just like it's TV packages, Sky's broadband offering is comprehensive, and there's a package most users.
Its entry-level ADSL package, Sky Essentials, is best suited for smaller households, where the internet is used primarily for surfing the web now and then, checking emails and maybe streaming the odd film. It's the cheapest of Sky's packages, but also offers the lowest speeds.
Sky Superfast, on the other hand, is ideal for larger households. So if you live with a bunch of online gamers and streamers, its 59Mbps speeds should do the job just fine.
Lastly, Sky Ultrasfast is the provider's only package to use Openreach's full fibre network. As such, it boasts 145Mbps average speeds – perfect for streaming movies and playing games in crisp 4K quality, plus sharing large files for home working.
At the time of writing, Sky Ultrafast is only available to around 20% of UK households. And all packages come with an 18-month contract.
Average Sky broadband speeds
Sky's standard, ADSL broadband package, Sky Essentials offers average speeds of 11Mbps. This is Sky's standard, ADSL broadband package and also its cheapest.
Need something faster? Sky's Superfast fibre packages is delivered via the Openreach network, and offers 59Mbps average speeds. This is plenty fast enough for most households.
And if it's available where you live, you'll be able to get speeds of 145Mbps with Sky's Ultrafast broadband package. As we say, this is ideal for date heavy activities like sharing large files, playing online games and watching movies in 4K quality.
Sky Fibre review
Sky's broadband packages boast similar speeds and prices to the likes of BT. This is because they rely on the same network infrastructure to deliver broadband to your home. The only exception is Sky Ultrasfast, which uses Openreach's expanding full fibre network.
You'll get quicker speeds from the likes of Virgin Media and Hyperopic, although these providers aren't available everywhere, and they cost more.
Sky TV review
For a while now, Sky TV has been the provider's main selling point. Indeed, its range of TV content is perhaps the best in the UK, and incorporates Sky Entertainment, Sky Sports and Sky Cinema channels.
There's also the option to watch Netflix and BT Sport through Sky TV by paying a TV subscription. And the Sky Q TV box lets you pause, rewind and record live TV, plus store hundreds of hours' worth of TV to watch whenever you want.
For all things Sky TV, check out our comprehensive guide.
Sky calls review
Sky Talk Evenings and Weekends Extra includes unlimited evening and weekend calls to UK landlines and mobiles.
Sky Talk Anytime Extra, on the other hand, lets you call UK landline an UK mobiles any time you want. And if you have relatives abroad, Sky Talk International Extra includes unlimited landline calls to up to 50 international countries.
Lastly, Sky line rental also comes with feature such as Caller Display, 1571 Return Call and number withhold feature.
Sky broadband costs
Compared to some other smaller providers, Sky certainly isn't cheap. However, it does have a wide array of packages to choose from, plus some great deals on its TV service for its broadband customers.
If you want a comprehensive TV package to go along with your broadband, Sky is a good option for you. But if you're on a budget, and aren't really bothered about getting a package with bells and whistles, TalkTalk or Plusnet might be a safer bet.
Extras
Sky regularly offers incentives to its new and existing customers, including money off its TV packages as an incentive to bundle your services together.
Moreover, Sky's Broadband Boost is also available as an add-on to your broadband package. This means you'll get priority access to engineer if your broadband needs fixing, WiFi guarantees and access to the Sky Broadband Buddy app to control your family's screen time.
Lastly, Sky's VIP benefit scheme rewards loyal customers with tickets to Premier League football matches plus access to exclusive prize draws.
Customer service with Sky broadband
Generally, the majority of Sky customers are happy with the customer service they receive. At least, this is according to recent Ofcom reports.
What are the pros and cons of Sky broadband?
Still not sure if Sky is for you? Here's a list of the pros and cons:
Pros
Sky Q set top box lets you pause, rewind and record hours of TV.
Plenty of choice
Sky VIP benefit scheme
Available in lots of places
Excellent choice of movies via Sky Cinema and On Demand
Cons
Cheaper broadband and Tv deals available elsewhere
If you want TV, you'll need a satellite dish
Our latest Sky broadband deals
Our best Sky broadband deals
*Average speeds are based on the download speeds of at least 50% of customers at peak time(8pm to 10pm). Speed can be affected by a range of technical and environmental factors. The speed you receive where you live may be lower than that listed above. You can check the estimated speed to your property prior to purchasing.
How does Sky broadband compare against other providers?
Now that you know more about Sky broadband, do you think it's the best choice for you? If not, here's how it compares against other providers:
Sky broadband vs Virgin Media
When it comes to the fastest broadband, Virgin Media trumps Sky here.
It's superfast packages are more widely available than Sky's 145Mbps Ultrafast package, too, so you're more likely to get them where you live.
Sky broadband vs TalkTalk
Both providers offer similar speeds and because they rely on the Openreach network to deliver broadband to the home, they're widely available, too. Difference is, TalkTalk costs less.
Put simply, if you're looking for a deal that incorporates loads of TV channels, and you're willing to pay a bit more for it, go with Sky.
But if you're not too bothered about extras, and only want a reliable broadband service, TalkTalk is your best bet.
Sky broadband vs BT
When it comes to broadband speeds, both are almost neck and neck – BT is better by only a couple of megabits per second.Sky is the best choice is the best choice for TV though. It's got the best TV offering in the country, plus hundreds of movies – including the newest movies – in its Sky Cinema package.