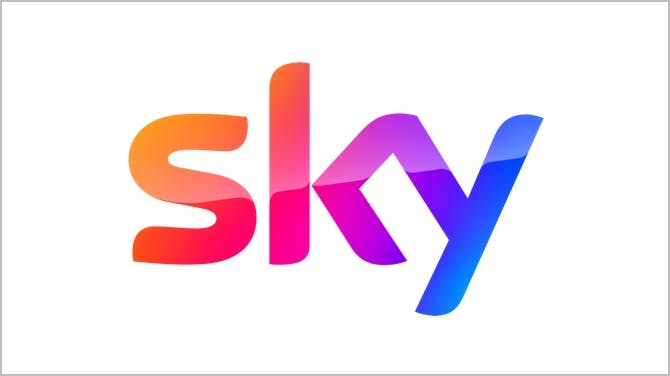 See what Sky broadband has to offer, including speeds, extras, pros and cons and how it compares to other major UK providers. Our expert has everything you need to know…
Known mostly for its impressive array of TV packages – including blockbuster movies and Premier League football – and excellent Sky Q service, in recent years Sky been right along side the likes of BT and Virgin Media for its broadband offering.
This includes standard, ADSL broadband plus fibre optic and ultrafast broadband to the home.
Question is, though: is Sky the best choice for you? Here's everything you need to know…
Our rating: Four and a half out of five
Sky Broadband is the real deal, with loads to recommend it. This includes:
● A great range of speeds, from a basic 11Mbps right up to lightning fast 900Mbps connections.● Good prices, with a slight edge on BT Broadband.● An excellent router. The new Sky Broadband Hub has eight antennae, smart channel selection and is future proofed for fibre connections that come straight into the home.● Sky TV bundles offer the very best in entertainment and sports.● Additional services such as Broadband Boost and Sky VIP give it an edge on the competition.● Wide availability throughout the UK.
Is Sky broadband any good?
There's no doubt that Sky matches BT in terms of choice. And if you want telly to go with your internet – including the latest movies and to- flight football – there's usually lots of time sensitive deals to choose from.
Moreover, because Sky uses BT's Openreach network to connect your home to the internet, it's widely available across much of the UK.
Speeds are good too. And should they fall below the speeds you were promised when you signed up for at least three days in a row in a 30-day period, you'll get your money back.
So what's the downside? Well, it's not the cheapest. If you go for broadband, phone and TV together, expect to pay a fair amount at the end of each month.
That said, Sky will have a broadband package to suit you and your family. Depending, of course, if it's available where you live.
Sky broadband packages review
Just like its TV packages, Sky's broadband offering is comprehensive. As well as a standard ADSL package, there's a wide range of fibre broadband options – as such, there's a package for most users.
Its entry-level ADSL package, Sky Essentials, is best suited for smaller households, where the internet is used primarily for surfing the web now and then, checking emails and maybe streaming the odd film. It's the cheapest of Sky's packages, but also offers the lowest speeds at 11Mbps.
Sky Superfast 35 and Superfast, on the other hand, are ideal for larger households. With respective speeds of 36Mbps and 59Mbps, both packages can handle online gaming and streaming with ease.
Getting to the faster end of the spectrum, Sky Ultrafast and Ultrafast Plus use Openreach's full fibre network. As such, they boast average speeds of 145Mbps and 500Mbps respectively – perfect for streaming movies and playing games in crisp 4K quality, plus sharing large files for home working.
At the time of writing, Sky Ultrafast is only available to around 20% of UK households.
Finally, Sky Gigafast is the latest and greatest of Sky's offerings. Using 'Fibre to the premises' technology, it has average speeds of 900Mbps. It's best suited for power users, although it's not widely available right now.
All packages come with an 18-month contract.
Average Sky broadband speeds
Sky Broadband Essential
This is Sky's entry level offering, perfect for those who like to browse the web and maybe stream a film once in a while.
With speeds of 11Mbps, it's not the fastest around, but it's ideal for those who only need broadband for the basics.
Sky Superfast
Sky Superfast comes in two variants, Superfast 35 and Superfast, with speeds of 36Mbps and 59Mbps respectively.
This is great for average-sized households who want fibre broadband that doesn't break the bank.
If you stream movies in the evening and work during the day while the kids are at school, then Sky Superfast is a great bet.
Sky Ultrafast
There are two versions of this service. Namely Ultrafast and Ultrafast Plus, with speeds of 145Mbps and 500Mbps.
Both utilise fibre to the premises (FTTP) tech to bring super speedy internet into the home.
And both are great options for larger households where each member uses a different device at the same time, or for those engaged in intensive activities like gaming or editing online.
Sky Gigafast
With speeds of a colossal 900Mbps, Sky Gigafast isn't widely available, so use our postcode checker to see whether you can get it.
This is strictly for hardcore users willing to pay a premium to futureproof their internet connection and make gaming, streaming, browsing and smart home action a breeze.
Upload speeds
With Sky Superfast, you get 16Mbps upload speeds, with 9Mbps with Sky Superfast 35. That drops to 800Kbps with Sky Broadband Essential.
Unsurprisingly, Sky Gigafast offers the best upload speeds of all its packages, at an average of 100Mbps. Ultrafast upload speeds clock in at 27Mbps, rising to 60Mbps for Ultrafast Plus.
Sky Fibre review
With the exception of Sky Broadband Essential, all Sky packages are fibre broadband.
However, Sky Superfast doesn't use fibre to the premises (FTTP) tech, instead completing the last section using older copper connections.
Its Ultrafast and Gigafast use FTTP, but be aware that you'll need to have had this technology installed in your area if you want to take advantage of it. Check your postcode first.
The speeds available, ranging from 36Mbps to 900Mbps, are comparable to BT Broadband and TalkTalk, although Virgin Media does have a 1.3Gbps product, albeit not widely available.
In terms of cost, Sky is largely similar to its larger rivals, although it does come out slightly cheaper than BT for its very fastest packages.
Sky TV review
Sky TV remains the pinnacle of paid-for telly in the UK, and with good reasons. It has the latest movies in Sky Cinema and the most number of Premier League games on Sky Sports.
Pairing broadband with Sky TV and a phone line, as well as a mobile deal, is a great way to save money and take advantage of the best all round packages you can get.
Its set top box is a breeze to use, while Sky Q and the new Sky Glass 4K TV continue to lead the way in at-home entertainment.That said, it doesn't come cheap. The best Sky shows and football matches can be accessed using Now TV, Sky's streaming service, with passes available to choose what you want to watch when you want to watch it.
If you don't want to shell out every month, buying one off passes for sports or movies is a better way to go.
Now also offers its own affordable broadband, so this is something to consider if you want a Sky package for less.Compared with BT, TalkTalk and Virgin, Sky TV comes out well on top.
You can get BT Sport channels as part of your Sky TV package, while the overall experience of the other providers' TV services is well below that of Sky.
For all things Sky TV, check out our comprehensive guide.
Sky Router
The new Sky Broadband Hub is the real deal, with older customers clamouring to get in on the action. It's easy to see why.
It has eight antennae for widespread connectivity, can support 64 devices at once (a winner for smart home fanatics), smart channel selection, smart scan to ensure peak performance at all times and four ethernet ports for connecting consoles and other web connected devices.
Sky calls review
Sky Talk Evenings and Weekends Extra includes unlimited evening and weekend calls to UK landlines and mobiles.
Sky Talk Anytime Extra, on the other hand, lets you call UK landline an UK mobiles any time you want. And if you have relatives abroad, Sky Talk International Extra includes unlimited landline calls to up to 50 international countries.
Lastly, Sky line rental also comes with feature such as Caller Display, 1571 Return Call and number withhold feature.
Sky broadband costs
Sky broadband costs vary depending on speed. At the time of writing, its packages start from:
Sky Broadband Essentials - £30
Sky Superfast 35 - £25
Sky Superfast - £25
Sky Ultrafast - £32
Sky Ultrafast Plus - £42
Sky Gigafast - £52
Compared to some other smaller providers, Sky certainly isn't cheap. However, it does have a wide array of packages to choose from, plus some great deals on its TV service for its broadband customers.
If you want a comprehensive TV package to go along with your broadband, Sky is a good option for you. But if you're on a budget, and aren't really bothered about getting a package with bells and whistles, TalkTalk or Plusnet might be a safer bet.
Extras
Sky regularly offers incentives to its new and existing customers, including money off its TV packages as an incentive to bundle your services together.
Moreover, Sky's Broadband Boost is also available as an add-on to your broadband package. This means you'll get priority access to engineer if your broadband needs fixing, WiFi guarantees and access to the Sky Broadband Buddy app to control your family's screen time.
Lastly, Sky's VIP benefit scheme rewards loyal customers with tickets to Premier League football matches plus access to exclusive prize draws.
Customer service with Sky broadband
Sky customer service was rated highly in the latest Ofcom report on the subject, with 84% of customers pleased with the overall experience.
Only BT and EE rated higher. If you value being able to contact someone quickly and having issues fixed as fast as possible, Sky is a good bet.
What are the pros and cons of Sky broadband?
Still not sure if Sky is for you? Here's a list of the pros and cons:
Pros
Sky Q set top box lets you pause, rewind and record hours of TV.
Plenty of choice
Sky VIP benefit scheme
Available in lots of places
Excellent choice of movies via Sky Cinema and On Demand
Cons
Cheaper broadband and TV deals available elsewhere
If you want TV via Sky Q, you'll need a satellite dish
You can get Sky shows and sports using cheaper Now TV passes
Our best Sky broadband deals




New customers only Offer ends 16/02/2023
New customers only Offer ends 16/02/2023






New customers only Offer ends 16/02/2023
New customers only Offer ends 16/02/2023
*Average speeds are based on the download speeds of at least 50% of customers at peak time(8pm to 10pm). Speed can be affected by a range of technical and environmental factors. The speed you receive where you live may be lower than that listed above. You can check the estimated speed to your property prior to purchasing.
How does Sky broadband compare against other providers?
Now that you know more about Sky broadband, do you think it's the best choice for you? If not, here's how it compares against other providers:
Sky broadband vs Virgin Media
When it comes to the fastest broadband, Virgin Media trumps Sky here.
It's superfast packages are more widely available than Sky's 145Mbps Ultrafast package, too, so you're more likely to get them where you live.
Sky broadband vs TalkTalk
Both providers offer similar speeds and because they rely on the Openreach network to deliver broadband to the home, they're widely available, too. Difference is, TalkTalk costs less.
Put simply, if you're looking for a deal that incorporates loads of TV channels, and you're willing to pay a bit more for it, go with Sky.
But if you're not too bothered about extras, and only want a reliable broadband service, TalkTalk is your best bet.
Sky broadband vs BT
When it comes to broadband speeds, both are almost neck and neck – BT is better by only a couple of megabits per second.
Sky is the best choice for TV though. It's got the best TV offering in the country, plus hundreds of movies – including the newest movies – in its Sky Cinema package.