What is European breakdown cover single trip?
If you've ever had your car break down on you then you'll appreciate just how stressful it is being stuck on the side of the road, arms folded, bonnet up and awaiting rescue.
So imagine if this happened to you while you were abroad, in a country where you don't speak the language, with a car full of family and luggage?
And then imagine your breakdown cover didn't include Europe?
You may not realise it but there is a good chance that your breakdown policy won't cover you for journeys outside of the UK, so before you set off be sure to check the terms of your cover and any exclusions.
If you're not covered then there are several options available to you; upgrade your cover to include European travel, take out separate cover for European excursions or purchase single trip European breakdown cover.
If you decide to upgrade your existing cover then you simply have to contact your current breakdown recovery service and pay for extra level of service. However, it may be worth shopping around to get a cheaper quote, perhaps considering a policy to cover you exclusively for European travel.
The cheapest, and possibly the best, option if you're only planning on the one road trip could be to take out cover for a single trip European breakdown cover policy. If you're planning on multiple European trips in the one year then it could be worthwhile looking at a deal that covers multiple trips or is valid for 12 months' worth of travel.
If you are a member of one of the UK-based roadside recovery firms then the chances are that you will only be covered if your car breaks down within the UK. And even then the terms of your cover may dictate that you can only be taken to a garage near to where you broke down – not ideal if you're miles from home.In short, European breakdown cover single trip policies offer all of the services provided by a UK-based recovery firm but ensures that you are covered when you take your vehicle abroad. However, it is most likely that this cover will only be valid on the European mainland and so you should ensure you have an additional policy that will cover you should you breakdown in the UK.The obvious advantage of a European breakdown cover single trip policy is that, should your car breakdown in a foreign country, you will be able to call a UK-based breakdown firm who will then arrange for your vehicle to be recovered.
Choosing the right policy
No two single trip European breakdown cover policies are the same, and so you should always make sure that whatever plan you choose is specifically suited to your circumstances. For instance, some policies will offer full Europe-wide cover while others will only offer recovery from certain countries.  So the first thing you need to ensure it that it covers the country or countries you are travelling to or even ones you are just travelling through, even if you are not planning a stopover in that country.You should also be mindful that the cheapest cover may not necessarily be the best option for you or even the best value for money. Some recovery services offer low-cost breakdown cover but then charge an excess on call outs that can cost even more than the cover itself.Breakdown services are all too aware that it can cost a lot of money to rescue you from the continent and so some policies will have a cap on how much you can claim for per trip or the amount of times you can be rescued before you have to pay an additional fee. This also extends to the amount that they will pay out for you and your passengers to be taken to your specified destination.In addition, some breakdown plans will limit you to a certain number of days abroad over the life of the policy so this is another factor that needs to be taken into account when making your decision.If you feel that you are going to be frequently taking your vehicle over to the continent, then it might actually work out cheaper to opt for a single annual European breakdown cover policy covering multiple journeys rather than purchasing multiple single trip European breakdown cover policies over the course of the year.  As ever, no one policy will be right for every motorist.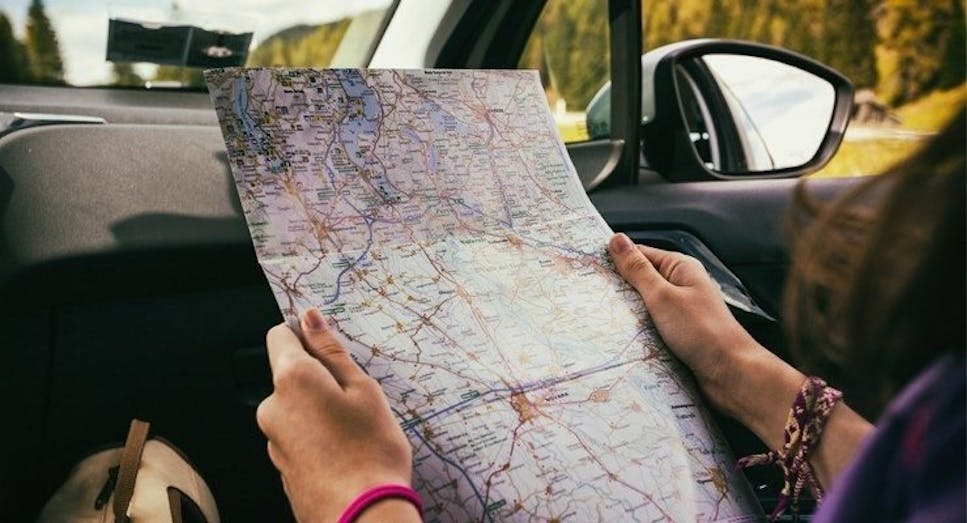 Is European breakdown cover only for cars?
It may be the case that you are looking to travel to the continent on a motorbike or maybe you have a property abroad and are looking to take belongings over in a van.If this is the case then you can also use MoneySupermarket's comparison tool to compare cheap deals on European motorcycle breakdown cover and European van breakdown cover.
Get cheap single trip European breakdown cover
Once you have found suitable European breakdown cover single trip there are ways in which you can bring the price down without compromising on the level of cover.For instance, if you are planning on travelling in the same car for the whole holiday then it may work out cheaper to take out breakdown cover that just covers the one vehicle as this is often a cheaper option than a personal policy which covers the individual no matter what vehicle they are driving.You also need to decide on the level of cover you require as this can affect the price greatly. Roadside is normally the cheapest option as this means that your car will either be fixed on the roadside or taken to the nearest garage, not ideal if this means that you are going to be stranded somewhere in Europe until you can pay the repair bill.Onward travel is the level of cover that ensures you and your vehicle are taken to a specified destination but this will cost a lot more due to the increased costs involved in rescue.Some recovery firms will also offer a no claims discount on renewals for customers who have not called them out during the last 12 months of cover and some are also open to negotiation. However, this varies between firms so this may not always get you a discount.It also makes sense to use the MoneySupermarket European breakdown cover single trip comparison site to shop around and not necessarily go with one of the more established recovery firms as they may not offer the best deal for your circumstances.