Understand travel Insurance for unaccompanied minors
You can take out travel insurance for unaccompanied minors to cover your children when they are travelling without you.
Buying travel insurance is a vital part of preparing for an trip, and it's even more important when your children travel alone.
Some, but not all, family travel insurance policies cover your children to travel independently. If this isn't the case, you'll need to take out separate travel insurance for unaccompanied minors.
What is travel insurance for unaccompanied minors?
Travel insurance for unaccompanied minors will provide cover for your child when they are travelling independently. Levels of cover vary, but most policies include basics such as emergency medical treatment, lost or stolen luggage, and cancellation due to illness or injury.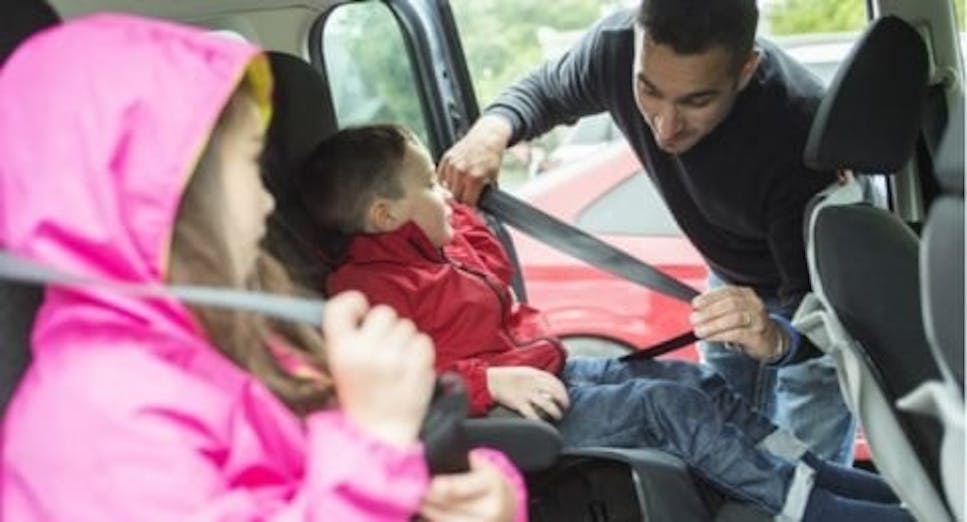 What is the definition of an unaccompanied minor?
For insurance purposes, an 'unaccompanied minor' is a child under the age of 18 who is travelling alone or with friends and relatives of the same age.
What does travel insurance for unaccompanied minors cover?
Travel insurance for children travelling alone should provide similar cover to a standard policy. This means your child should be covered for:
Medical treatment if they need to receive care while abroad. These costs can reach into the thousands in some countries.

Possessions if any of their items such as luggage, cash, or documents are lost or stolen

Holiday disruption, in case their travel or accommodation arrangements are cancelled or curtailed due to reasons beyond their control

Legal costs if they need to pay legal fees for an incident that wasn't their fault. Sometimes, it also covers your child if they have to pay personal liability when an incident was their fault
However, when arranging travel insurance for unaccompanied minors you need to be aware of the limitations. If, for example, your child leaves their bag unattended, you may not be able to make a claim for it and its contents. Therefore, it's important they understand the terms and conditions of their policy.
You should also ensure you tell the insurer about any pre-existing medical conditions. If they flare up while your child is travelling, they may not be covered for the cost of treatment if they don't declare the condition beforehand.
What else should I consider?
Other things to think about when choosing the level of child travel insurance cover you need include:
Where they are going?

Is their destination covered by a European travel insurance policy or do they need

If they're travelling in Europe, they should consider getting a UK Global Health insurance card or (GHIC) which is free and entitles UK residents to State-run healthcare in EU countries. This scheme will continue even though Britain is not in the EU.

What will they be doing?

If your child is going to be taking part in winter sports or water sports, for example, you'll generally have to pay for additional cover.

What are they planning to take?

It's a good idea to check the amount you can claim for a single item, especially if your child is travelling with valuables such as a laptop or a high-end mobile phone and consider gadget travel insurance to ensure it's covered.
Can my child travel alone?
Most airlines will only allow children to travel without an adult if they are at least five years old. Between five and 12 (or sometimes 15) years of age, they must also be registered with the airline's unaccompanied minors programme. On Eurostar, meanwhile, the minimum age at which a child can travel alone is 16. As for a train service that starts and ends in the UK, under-12s must be accompanied by someone aged at least 16.
When preparing for your child to travel overseas alone, ensure you've remembered the following:
They have their passport, which is valid for the entirety of the trip (and sometimes six months afterwards).

They have all the relevant visas and other paperwork they need to travel.

The country they are travelling to allows a child of that age to arrive without an adult.

They're booked on the airline's unaccompanied minors programme at least 24 hours before departure (if necessary).
Do I need travel insurance for unaccompanied minors on school trips?
If your child is going on a school trip, he or she will not be counted as an 'unaccompanied minor'. This is because the teachers going with them take over the parental responsibility for the duration of the trip. However, you'll still need to buy insurance, unless your child is fully covered by a policy arranged by the school or by your family travel insurance policy.
Compare travel insurance for unaccompanied minors
If your child is travelling alone, make sure to take out travel insurance for unaccompanied minors. This will give both you and your children much-needed peace of mind in case an unexpected mishap occurs.
Here's where MoneySuperMarket comes in. We compare deals from leading travel insurance providers so you can find the right match and price for your needs. Just tell us a bit about your child's trip and their plans, and we'll do all the rest. In just a few minutes, you will be able to pick the deal that best suits your kid's upcoming journey.