Marcus savings account
Goldman Sachs are best known for their big-money financial services – but with Marcus, they've launched a savings account for ordinary customers. Could it be right for you?
What is Marcus by Goldman Sachs?
Marcus is an online banking service offered by Goldman Sachs. Founded in New York in 1869, Goldman Sachs is one of the largest investment banks in the world – it has offices in every major financial centre on the planet, and handles funds for an impressive list of clients, including other banks and even the state of New Jersey. But with Marcus, you might be next on that list.
Marcus is targeted towards ordinary savers, and designed to compete with the savings accounts offered by high street banks. You can open an account with as little as £1, and the maximum deposit is £250,000. They also offer some very competitive interest rates.
These features might be behind Marcus's success – since it launched in the United States in 2016, it's grown to hold more than $20 billion in savings. In 2018, it expanded to the UK, and attracted around 50,000 customers within its first two weeks. So does Marcus deserve the hype? Read on to find out all you need to know.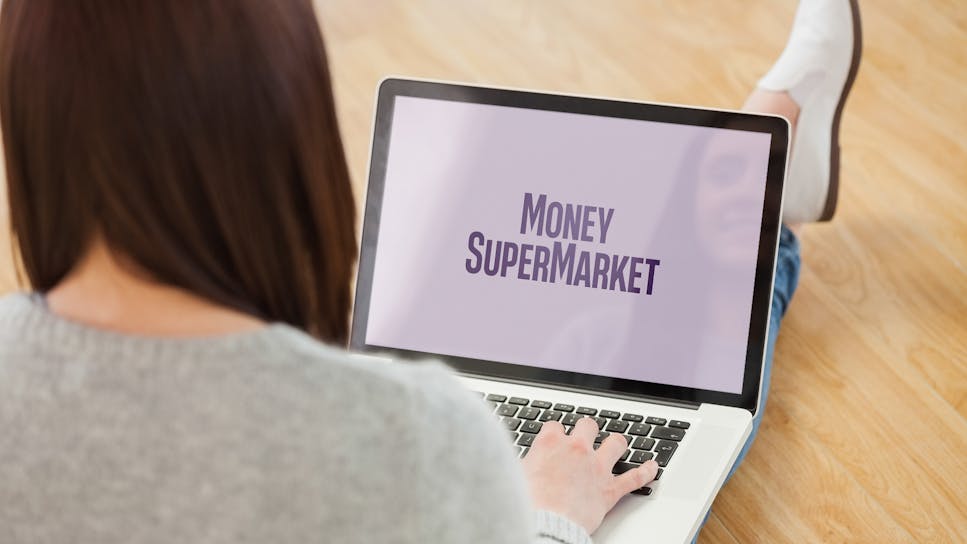 What does a Marcus savings account offer?
Marcus offers two types of account: an easy access variable rate savings account, and a 1 year fixed rate saver.
With the variable rate account, you get:
1.2% AER interest (variable) – one of the better rates in the sector, though this is subject to change

Deposits from £1 to £250,000

Easy access – you can withdraw or deposit as much as you like, and there are no fees or limits

Interest calculated daily – and paid monthly into your account

No fees or charges

Online only – your withdrawals are paid into a current account you have with another bank, and nowhere else

Joint account available – you can open an account with an existing Marcus customer or someone new, although you can't currently change a sole account to a joint account

UK call centre – open Monday to Friday
The fixed rate saver, meanwhile, offers the following:
1.45% AER/gross interest

Fixed rates – so you'll know exactly how much interest you'll be earning

12 month term

Deposits from £1 to £250,000

14-day window - at the start of your term for deposits.

UK call centre - open Monday to Friday
However, with the fixed rate server, you won't be able to withdraw your money until the end of the term. You can close your account early if you need to access the funds, but you'll have to pay back the first 90 days of interest (or all your interest if you've had the account for less than 90 days).
Is the Marcus savings account any good?
Whether the Marcus savings account is right for you will depend on how much you have in savings and what you want to do with them.
If you have long-term savings plans (for instance, if you're saving up for a deposit on a house) and easy access to your money isn't a priority, Marcus might not suit your needs. But if you want to be able to access your savings whenever you want for occasional expenses, then the easy access account is ideal – and the high interest rate is an added bonus. Similarly, if you'd like to save but don't want to lock up your money for three or five years, the one year fixed rate saver offers competitive interest.
Am I eligible for a Marcus savings account?
To apply for a Marcus savings account, you'll need to meet a few eligibility criteria. You must:
Be 18 or over

Be a UK resident (including for tax purposes)

Have a UK current account with another bank

Supply a UK mobile phone number

Supply an email address
Is the Marcus savings account safe?
Your money is safe with Marcus – it's fully authorised by the Financial Conduct Authority. It's also FSCS protected, which means that the government will completely protect all deposits up to £85,000 in the unlikely even that Goldman Sachs goes bust. Marcus is also a Which? recommended providers.
How do I apply for a Marcus savings account?
It's simple to find a perfect savings account and apply quickly with MoneySuperMarket. Our simple price comparison tool puts the UK's leading easy access accounts, ISAs, and fixed rate bonds at your fingertips. You can quickly compare interest rates to see who's offering the best deal – or, if you're not sure what type of account best suits your needs, our handy decision tree can help you find an account that's ideal for your savings habits.