Our guide to dormant accounts
Find out how you can recover a dormant account in just a few steps
What is a dormant account?
A dormant account is a bank or building society account which hasn't been touched for some time (typically between three and 15 years), despite attempts by the savings provider to get in touch with the account's owner.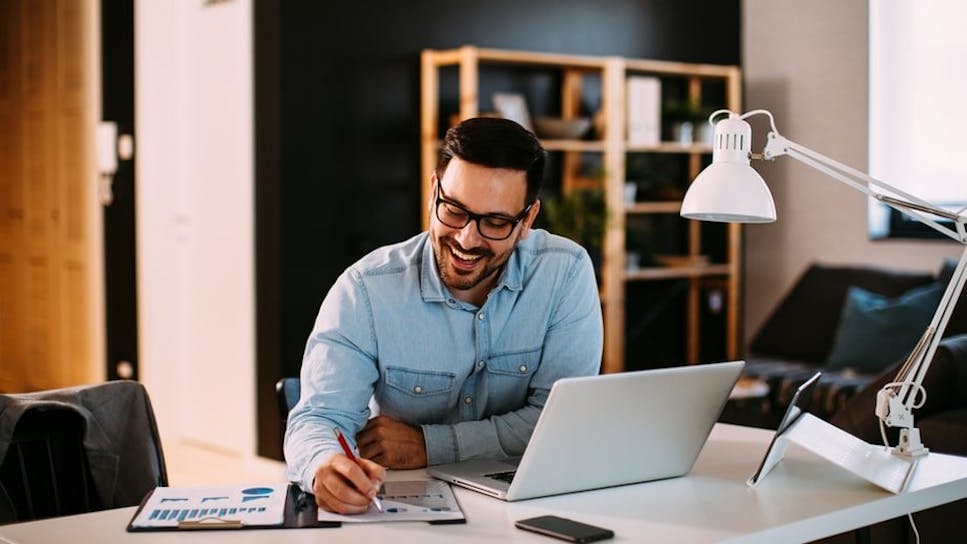 How long will it take for my account to become dormant?
The time can vary depending on the provider, so consider asking your bank what their cut-off period is before trying to reclaim your funds as your account may still be active. 
However, there are general timescales across different types of accounts:
Current account: Could be a short as 12 months, but still check with your provider.
Savings account: Can vary from three years to up to 15 years.
Why would my savings account become dormant?
Inactivity: The main reasons accounts become dormant is because they're not being used. So, if your account has had no withdrawals or deposits made for many years, it's highly likely that it could become dormant.
Children's accounts: If an account was opened in your name for you as a child, it can be easy for you to forget about it. To relocate and access your money, you'll need to get paperwork from the parent or guardian who opened the account for you, and this can speed up the process of getting your account back.
Moved house: If you did not let your bank know about the change of address, any correspondence you ought to be receiving from your bank may not have reached you or may be being returned to them. This, along with the account seeing no transactions in a number of years, could cause the bank to declare your account dormant.
Name change: If you change your name because you've got married or you've done so by deed poll, this can cause you to lose track of old savings accounts if these were registered in your previous name. 
Missing paperwork: If you opened an account a long time ago and have lost the necessary documents, this can make it harder to recover.
Why would the bank make my account dormant?
Banks make accounts dormant to prevent any potential fraudulent activity, such as identity theft – for example, when you move house and your bank statements are delivered to your old address.
As a result, your privacy may be breached as others may now have sensitive information and gain potential access your funds. 
How can I avoid my account becoming dormant?
Simply, by using it. Carrying out regular transactions such as withdrawing or depositing money regularly, you'll be able to prevent the account from being classified as dormant. This includes anything from cheque payments and internet banking to using ATMs and phone banking.
Interest payments or penalty deductions are not considered active transactions as these are completely bank-initiated. While these are technically transactions, they can't verify that you are actively using your bank account.   
What happens when my account is declared dormant?
If your account has been dormant for 15 years or more, then banks and building societies can transfer the unclaimed money in that account to an independent body called Reclaim Fund through the Dormant Account Scheme to donate to good causes.
The scheme was established under the Dormant Bank and Building Society Accounts Act 2008, and since its 2011 launch, the UK's largest banks and building society have transferred funds from dormant accounts into the scheme. To date more than £600 million has been channelled towards vulnerable groups such as those living in poverty, and to help people find employment and housing.
Under the scheme, funds can only be transferred from accounts that are dormant for 15 years or more. Reclaim Fund will keep a portion of the funds for account holders who do come forward to claim their savings. 
What limits are placed on my dormant account?
Limits will be placed on the account to make sure no one is able to access it.
ATM use is blocked

You won't be issued new cheque books and debit cards 

Some banks block internet banking altogether
Will my dormant account pay interest?
Dormant accounts usually pay relatively low rates of interest, as banks and building societies reserve their best rates for the latest issues of their accounts, so you won't want to leave your savings there any longer than you need to.
Any interest you received on your account is still legally yours. This means even if your account was classified as dormant, you should still receive the interest you would have received so make sure you're fully reimbursed. 
How can I reclaim funds from a dormant account?
You can reclaim funds from a dormant account at any time. The more information you can provide the easier, it will be. Here are two options for how to reclaim your funds.
Contacting your provider
One of the easiest ways to reclaim funds from your dormant account is by contacting your bank or building society account provider. 
You'll usually be asked to provide as much information as possible about the account, including:
The account number

The name of the account holder

The account balance 
Whether you can provide any statements
MyLostAccount
If you can't find the necessary paperwork, another way to find your old bank account is through MyLostAccount, a free service set up as a joint venture by the British Banker's Association, The Building Societies Association and National Savings & Investments (NS&I) to help you trace your lost account and savings.
How can I reclaim unclaimed Premium Bond prizes?
If you want to reclaim unclaimed Premium Bond prizes, you can enter your account number into the online prize-checker search on the NS&I website. If you've lost your holder number or documents, you are still able to reclaim your premium bonds. You are able to find your holder number by logging into the NS&I online service and checking your Premium Bonds account page. You are also able to call NS&I for a replacement Bond record and they'll send it to you.
How can I reclaim funds from a deceased family member's dormant account?
If a family member has passed away and left money in an account, you may have the right to the funds of the account registered in their name. But bear in mind that account will have had to be classed as dormant – if it is still deemed as an active account because there has been activity within the past 15 years – you may not be able to make a claim.
You would have to provide evidence of your identity and your right to claim the money. If you have an iron-clad will, for example, this will make the process relatively hassle-free. It's worth noting however that if the amount you're trying to claim is exceptionally high, there may be more stringent rules and documentation you might have to provide. This means it might take longer to verify your identity and claim the money.
The more information you can provide, the easier it'll be to verify your identity and reclaim your funds. 
Compare Savings Accounts with MoneySuperMarket
Looking for a savings account that suits your saving style and can help you reach your savings goal? Here at MoneySuperMarket, we have a wide range of savings accounts so you can find the right deal for you. Our savings products include easy access, fixed rate bonds and cash ISAs. You can use our filters to find the most suitable account and check the features most relevant to you.