Compare horse rider insurance
What if you have an accident while you are riding, causing damage or injury to you, the horse, or another person or their property?
Horse rider insurance is a sensible precaution for people who do not own or permanently loan a horse as it offers financial protection against of range of risks. 
Personal accident
If you have an accident while riding a horse, rider insurance will usually pay out a set amount on death or disability. For example, it might pay out £10,000 if you are permanently and totally disabled. 
Definitions of permanent total disability can be strict. You can normally only claim if you cannot carry out any type of work 52 weeks after the accident. 
With a horse rider insurance policy, you will be protected with third party liability cover
The insurer will also usually insist that you wear proper protective headgear while riding. 
If you are hospitalised after an accident, most insurers pay a set amount for each 24 hours you are in hospital. Some policies even reimburse private school fees for riders under the age of 18 who cannot attend school after an accident. 
The amounts vary from policy to policy and from insurer to insure, so it's always a good idea to check the details. Some insurers, for example, offer a basic and a deluxe policy. The deluxe plan will usually have higher limits, though it will also charge higher premiums.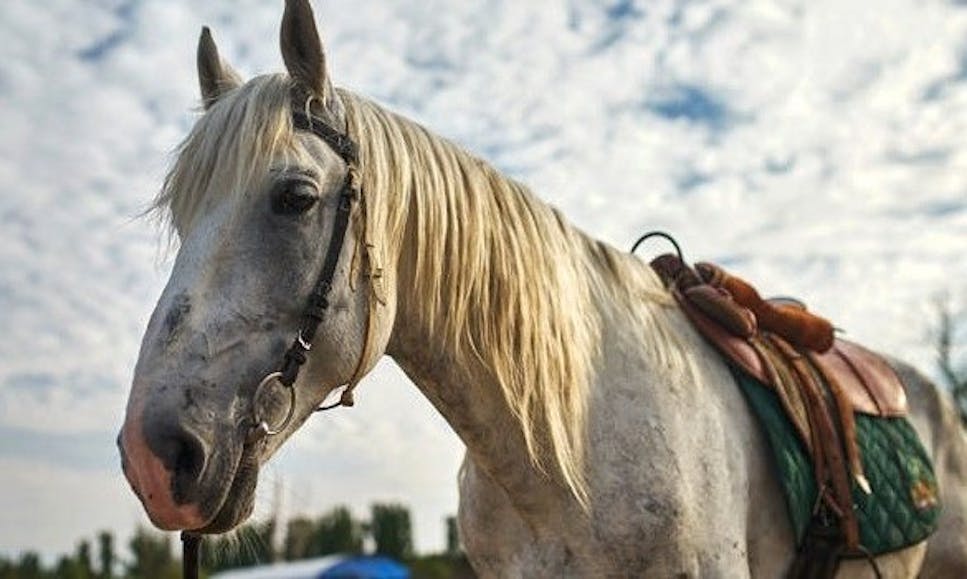 Emergency vet fees
Most rider insurance policies cover vet's fees up to a certain amount, usually between £1,000 and £2,000, if the horse you are riding is injured in an accident and needs immediate treatment. 
Again, the conditions of cover are strict and a vet must usually have to attend the scene of an accident for a claim to be successful. 
The rider must also have taken reasonable precautions to prevent any accident.  
Third party liability
Third party liability is an essential part of rider insurance. It covers the legal costs and compensation if the horse you are riding causes damage or injury to another person or their property and you are held legally responsible. 
A typical limit is about £2 million, but many policies can be extended to cover up to £10 million. 
Custodial liability is often included in horse rider insurance and covers the compensation and legal costs if the horse you are riding is injured or dies as the result of an accident. 
Riding equipment
Riding equipment and tack is usually covered under rider insurance – but only up to a set amount. The insurer might also only cover any loss or damage that occurs while you are riding or while you are travelling to or from the place you are riding. 
Trailers or other equipment can usually be added to a policy if it is not already included, though you might also have to pay an additional premium. 
Who can take out horse rider insurance?
Insurers usually offer cover for riders between the ages of 5 and 75. Remember it is only suitable for people who ride, but do not own or permanently loan, a horse. 
Which insurers offer horse rider insurance?
A number of specialist insurers such as E&L, Petplan and Animal Friends offer horse rider insurance. 
Ready to save on your pet insurance? Or need to know more before you get a quote? We're here to help.