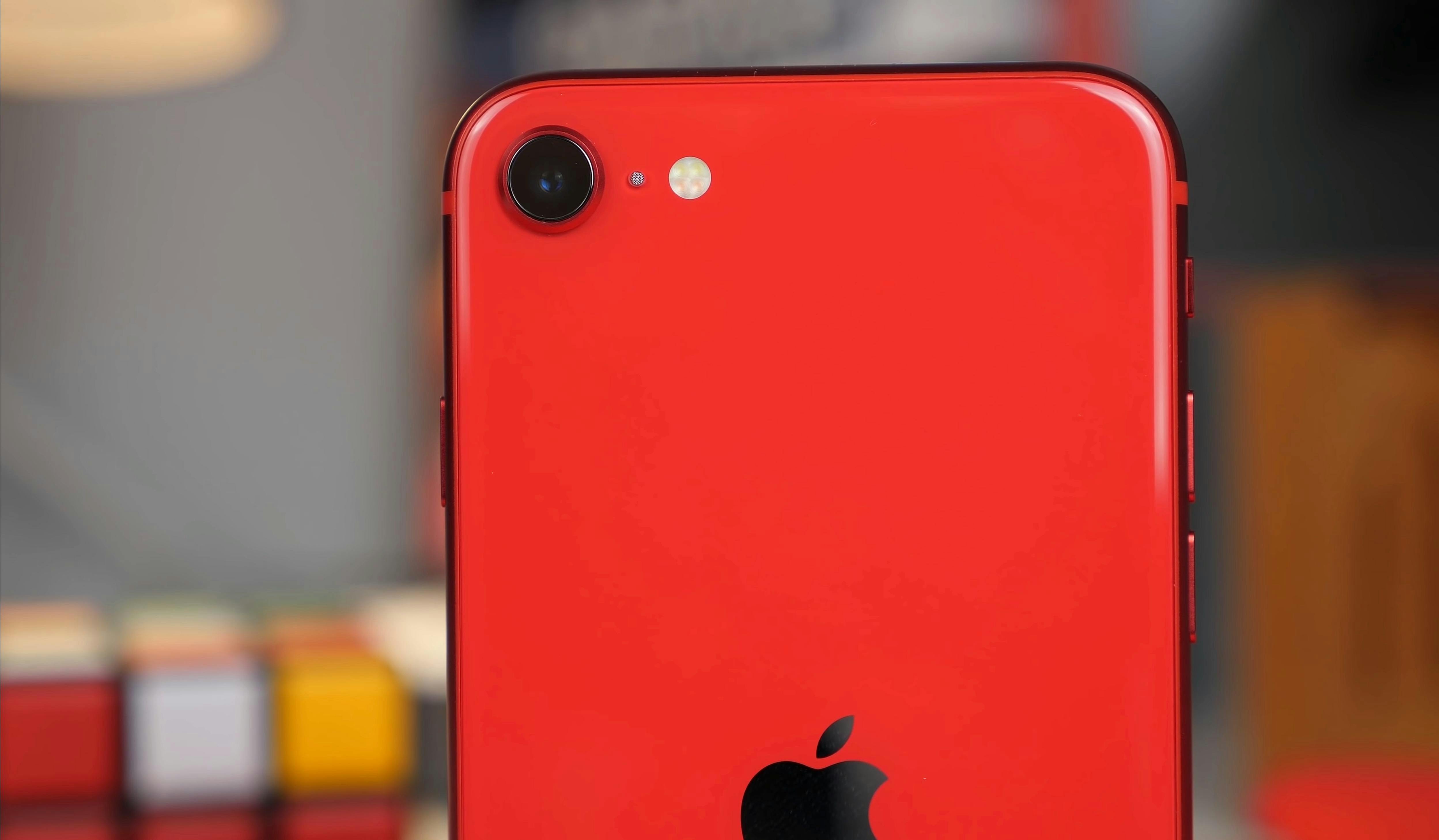 It's a small-size, retro-design iPhone with impressively up-to-date specs. But is the 2022-model iPhone SE worth buying?
Our iPhone SE 2022 review in summary
Apple's iPhone SE 2022 may feature old school looks. Yet inside it's a powerhouse of a phone, with the same internal specs as 2021's iPhone 13. At less than half the price of that device, it's also a bargain.
Sure, the camera may not be quite as good as top end iPhones. But with long term support for iOS, rapid performance, 5G and a user interface that is a breeze to get to grips with, the iPhone SE 2022 is a superb option for those looking to keep costs down but still enjoy the best Apple has to offer.
About the iPhone SE 2022
The iPhone SE 2022 takes the simple, sleek aesthetic first seen with the iPhone 8 and adds in the tech that keep the iPhone 13 ticking. That includes an A15 Bionic chipset, designed to deliver better graphic performance when gaming, as well as the ability to edit 4K video and process images to a higher standard than 2020's iPhone SE.
The battery will get you from dawn until dusk and the inclusion of 5G means the SE can connect to the fastest networks around. With 5G in more and more locations, this future-proofs the device compared with rival mid-tier Android handsets.
Camera
The iPhone SE 2022 features the same 12MP lens as its predecessor. But that doesn't tell the entire story. The fact is, the camera here marks a major upgrade thanks to the image processing prowess of the A15 Bionic chipset.
Optical image stabilisation ensures sharp and detailed images, an adjustable Portrait Mode means you can ramp up or bring down the blurring effect behind subjects, and there's even a Night Timelapse mode for impressive shots after dark (you'll need a tripod to ensure it works, though).
The iPhone SE 2022 can shoot 4K video at 60 frames per second, while the 7MP front facing camera serves up detailed snaps and acts as an excellent video camera for FaceTime calls.
Considering its price point, this camera is the real deal. Sure, the newer iPhone 14 Pro will give better snaps. But at more than twice the price, it's not within reach of many of us.
Design
The iPhone SE 2022 packs a design first seen on the iPhone 8 and reborn once again on the iPhone SE 2020. That means curved edges, a glass front and back and aluminium frame, with a single camera up top and a raised lens for the main camera on the back.
It'll be familiar to all iPhone owners, but that's no bad thing. The old school home button plays home to Touch ID, meaning easy-to-use fingerprint security, something many still prefer to the increasingly common facial recognition tools found on the priciest smartphones.
Display
At 4.7 inches, the iPhone SE 2022's display seems miniscule compared with the giant screens of the iPhone 14 Pro Max and Samsung Galaxy S22 Plus. But for many, this smaller footprint will be more than enough, especially those who don't game or use their phone for extensive streaming.
The Liquid Retina LCD panel is more than good enough for basic tasks such as web browsing, social media and WhatsApp, and while the 60Hz refresh rate won't win any awards, only hardcore users will be able to see any discernible difference against swankier, 120Hz models.
Operating system and performance
The iPhone SE 2022 comes with iOS 16 out of the box. It's the 2022 version of Apple's smartphone software, and delivers customisable lockscreens and the ability to add widgets such as calendars and weather updates, meaning you don't need to unlock the device to get key information.
It also features a new Focus mode for when you need to get away from your phone and a shared photo library function for bringing together images from family and friends.
The good news is that the iPhone SE 2022 will support iOS for years to come, with its chipset able to handle updates, making this a future proof purchase.
Its overall performance is powered by the A15 Bionic chipset. First seen in the iPhone 13, it means snappy transitions, better imaging and a generally faster feel compared with the iPhone SE 2020.
Throw in 5G and you've got the makings of a superb handset.
Battery life
The iPhone SE 2022 will last for around 12 hours between charges when used for video streaming and gaming – or longer, about 18 hours, if you limit yourself to the basics like messaging and web browsing.
That, of course, isn't going to win any awards. But charge it overnight and it'll get through an entire day before needing to find power. There's support for 18W charging, but the iPhone SE 2022 doesn't work with Apple's newer MagSafe chargers.
So it could be better, but you shouldn't have any major issues with battery life.
iPhone SE 2022's deals and incentives
Apple rarely discounts its iPhones and the iPhone SE 2022 is no exception. However, buy it on contract and you may find you'll get free access to Apple Music or Apple TV+, as well as other, network specific extras.
iPhone SE 2022 pricing
At the time of writing (January 2023), you can buy an iPhone SE 2022 SIM free for £449 for the 64GB model. That rises to £499 for 128GB and £609 for 256GB.
Remember, you can spread the cost by taking out an iPhone SE 2022 contract.
Pros and cons of choosing the iPhone SE 2022 in 2023
Pros:
Same internal specs as iPhone 13
Vintage design
5G support
Long term iOS support
Cons:
Feels a bit dated
Rival Android phones may be cheaper
How does iPhone SE 2022 compare against other Apple iPhones?
The iPhone SE 2022 is Apple's entry level phone. And while it does come with the same A15 Bionic chipset as the iPhone 13, it lacks that device's edge to edge design and imaging skills.
The top end iPhone 14 Pro and iPhone 14 Pro Max feature Apple's clever Dynamic Island design, which puts the iPhone SE 2022 in the shade. But the fact remains that the latter is better value than any other iPhone, with the ability to do many of the same tasks on a shoestring.
iPhone SE 2022 review: Verdict
The iPhone SE 2022 is a great device. It comes with an internal spec sheet to rival some of the finest phones out there, and while its design may look a touch dated, its camera is excellent and its long term support for iOS admirable.
There are newer, sleeker iPhones available. But none offer as good value for money as the iPhone SE 2022.