Why it pays to know the value of your house
Even if you're not planning to sell your house, there are many good reasons to know how much it's worth
Looking for home insurance?
Despite the popularity of television programmes which turn property investment into a national aspiration, the vast majority of homes bought and sold in the UK are just that: places to live.
Since most of us buy property as homes first and investments second, it can be fairly easy to lose track of how much they are worth when, if ever, we come to remortgage or even sell.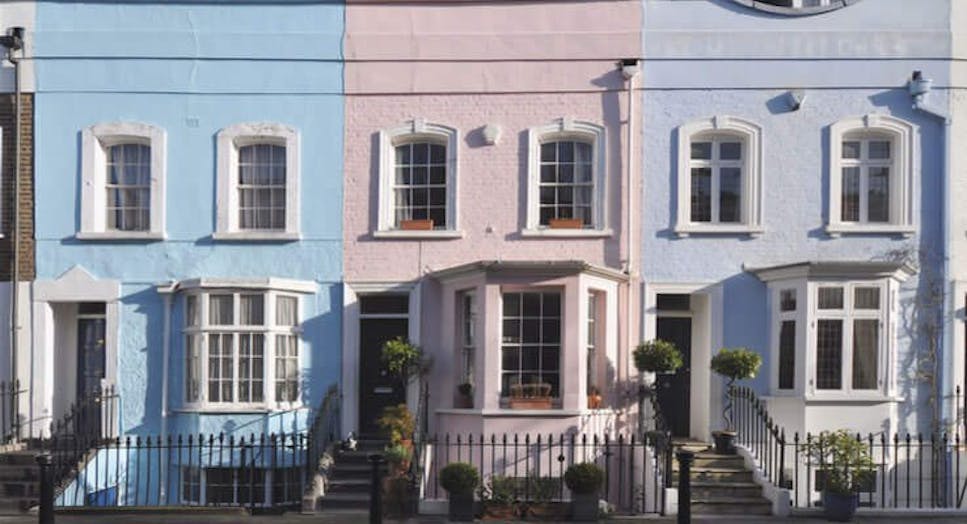 Do I need to know how much my home is worth?
Even if you aren't buying it to turn a profit, there are several reasons why it's worth knowing how much your home is worth.
Your current mortgage deal is coming to an end
The lower your loan-to-value (how much you're borrowing vs how much the house is worth), the broader the choice of deals available to you and the better deal you're likely to get when you do remortgage.
Lenders offer automatic valuations which often don't accurately reflect the market in your area, as they tend to apply a generic percentage to the original sale price.
It may be in your interests to pay for a lender-approved valuation if that puts you into a cheaper band and lowers your outgoings. You may also want to move to another lender willing to pay for a revaluation – but this is only a good idea once you've gathered enough information to suggest a new valuation will be favourable to you.
To protect you from negative equity
Similarly, it is worth knowing how much your house is worth, so you don't fall into negative equity. If you know your home's value has been falling over the term of your mortgage, you'll have a better idea about how to proceed: for example, you might decide to increase your mortgage payments to gain more equity or put any additional borrowing on hold.
To get the right home insurance
It's important to know the value of your house when you buy home insurance, to make sure you're properly covered if it is destroyed – in a fire for instance. It's best to have your house revalued every few years in order to update your insurer and ensure you have the correct cover in place.
How much is my council house worth?
Your council home may be worth more than you think. Council homes often compare favourably in terms of size, layout, location and build quality to other types of housing stock, especially newer builds.
In competitive markets, these features – combined with accessibility, outdoor space and, historically at least, long leases – mean that ex-council properties often represent better value for money.
The website of the Land Registry is good for getting historical data and comparing trends over a fairly small postcode area but you may draw a blank when trying to figure out how much your council home is worth.
The Land Registry excludes any sale that wasn't made at full market value, so if your neighbours have taken advantage of Right to Buy you won't see what they paid. If any properties are subsequently sold on however, that information will be available to see as usual.
Is it worth knowing how much my council home is worth?
Yes. If you're currently in possession of a former local authority home, then all the same homeowner reasons above apply.
If you're currently a social tenant considering buying your council home, knowing how much it is worth will help give you a better idea of your options.
Does the Right to Buy scheme affect my home's value?
Not at all. Right to Buy is a long-running initiative introduced by the Thatcher administration in 1980.
It gave council tenants the opportunity to purchase their homes at often substantial discounts on the market value, based on their length of time as a tenant and the type of dwelling.
In many cases, buyers who used the scheme have benefitted massively because their properties rose significantly in value.
Does Right to Buy still exist?
Yes it does, although it depends on where in the country you live. Right to Buy has been through a few changes and reductions in scope since its introduction almost 40 years ago, but it is still in operation in England and Northern Ireland. In Scotland, Right to Buy ended in 2016, and it was scrapped in Wales in January 2019.
The current maximum right to buy discount is 70% with a cash value of:
£110,500 in London

£82,800 outside London

£24,000 in Northern Ireland
Rules are now in place to prevent profiteering: you must hold onto the property for at least five years before selling up, otherwise you are bound to repay some, if not all, of the discount as well as a proportion of any profit made.
How do I find out how much my home is worth?
Before forking out for a valuation or inviting an estate agent round, there are a few hassle-free online options that will give you some immediate guidance.
The best place to start is your current mortgage provider. Depending on your lender and whether you maintain your mortgage account online, your first port of call should be your mortgage account.
Some lenders show their current loan-to-value calculation – generally updated quarterly – even when you're in the middle of a fixed-price deal. Some lenders only disclose their LTV calculations when you're switching to a new deal, but you can usually obtain that information by phone.
There are also online calculators available, some of which use regional averages. There may be little nuance however: Scotland is often considered a single region which means there is no distinction between the housing markets somewhere competitive like Edinburgh and somewhere slower like Aberdeen.
These estimates are likely to be fairly conservative but can be useful for establishing the lower end of your worth band.
Meanwhile property websites like Zoopla and Rightmove offer more market-specific information. They use the prices of recently sold houses and the list prices of those currently for sale. Zoopla in particular has extensive data on property types and sizes –taken from its listings and updated by owners themselves.
What factors affect your house price?
Size

Location

Crime and safety

Layout

Subsidence

Flooding risk (which may make it much harder and/or more expensive to insure

Storage, including attics and outbuildings

School catchment area; homes closer to top-rated state schools command a significant premium

Repair/condition

Outdoor space/parking

Transport accessibility and local amenities

Scope for conversion or extension
Things like new bathrooms or kitchens often have less effect on home value than they might in the rental market as buyers are often buying with idea of upgrading fittings and decor, but keeping your home's external appearance in good repair will help boost its 'kerb appeal'.
Looking for home insurance?