Find a Bank of Scotland card to suit you
The Bank of Scotland was formed in 1695, making it one of the oldest banks in the world. Unlike the Bank of England, it's always been a commercial bank – and more than 300 years later, it's still helping people get access to credit. Our guide tells you all you need to know about the Bank of Scotland's credit cards to help you in your search for a new card. 
How do Bank of Scotland credit cards compare?
The Bank of Scotland offers three different cards to customers, each designed to meet a different need: 
The Bank of Scotland's 'everyday' credit card offers a low interest rate - APR - on both purchases and balance transfers. There's no monthly or annual fee – but there's also no introductory 0% period, so if you carry over your balance from month to month you will have to pay some interest
There's also an 'all-rounder' balance transfer and purchase card that offers a long fixed period at 0% interest on both balance transfers and purchases. Balance transfers have an upfront fee 

It also offers a balance transfer card with a lower transfer fee. But you'll get a shorter period at 0% interest on purchases with this card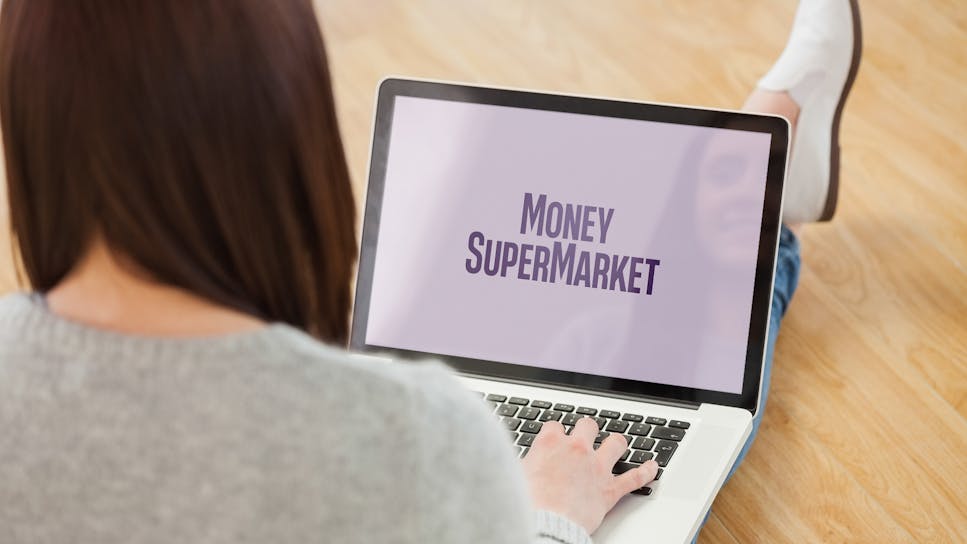 Bank of Scotland credit card features
With the Bank of Scotland, your card account will have features to help make managing your credit as easy as possible, including:  
Keep track of your credit with the Bank of Scotland's mobile app, which lets you manage your cards and search through your transactions. You can log in with your fingerprint or Face ID for extra security, and all cards are also compatible with Apple Pay and Android Pay, so you can just tap your phone to make a purchase
Support from the Bank of Scotland's customer helpline

The Bank of Scotland is part of the Faster Payments Service, which means most repayments should go through instantly 

All Bank of Scotland cards are part of the MasterCard network, which means they're accepted in millions of locations globally

You can get exclusive rewards with MasterCard's Priceless Cities programme, which offers exclusive deals on events and activities around the world

Protection from fraud – your Bank of Scotland card is protected by MasterCard Security Check, making it harder for anyone to make fraudulent purchases 
Plus, the Bank of Scotland is fully regulated by the Financial Conduct Authority (FCA), and your card purchases are protected under Section 75 of the Consumer Credit Act. So if something goes wrong on a purchase you make between £100 and £30,000, you can apply to Bank of Scotland for a refund
How do I pick the best Bank of Scotland credit card?
Each of the Bank of Scotland's credit cards is designed to help people in different situations – so whether you're looking to spread the cost of a big expense or you want to pay less on your existing credit card debt, there should be an option for you.  
There are cards for everyday spending with a permanent low interest rate. It is a good idea to clear your balance in full each month to avoid paying interest and building up debt. Use the card well and you could start to see your credit score improve. But unlike some other cards on the market, the Bank of Scotland doesn't offer any rewards points on purchases 
If you already have credit card debt and you want to avoid paying interest Bank of Scotland offers balance transfer cards with long fixed periods at 0% interest – this can help you to clear your debt balance more quickly  

If you have a big expense coming up and you want to spread the cost without having to pay interest, the Bank of Scotland has an 'all-rounder' card which could suit your needs. It has a long fixed interest-free period for balance transfers and purchases   
Am I eligible for a Bank of Scotland credit card?
Before you can apply for a Bank of Scotland credit card, it's important to make sure you meet all the conditions. You won't be accepted unless all the following are true: 
You are a UK resident

You have a regular income

You're not currently subject to a County Court Judgement (CCJ), Individual Voluntary Agreement (IVA), or bankruptcy proceedings

You haven't been rejected for a Bank of Scotland card in the last 30 days
H". How likely am I to get accepted? 
When you apply, the Bank of Scotland will look at a range of different factors before accepting you for a card – but the most important is your credit score. 
Your credit score is a number that measures how well you've handled credit in the past, so it's very important for credit card providers. With a higher credit score, you're much more likely to get approved. You should also be offered lower interest rates and a bigger credit limit.  
If you don't know your credit score, it's easy to get all the information you need with MoneySuperMarket's free credit monitor tool – plus, we'll give you extra help and tips on building better credit.
How long does it take to get a card?
Approval for a Bank of Scotland card is automated, so if you're eligible, you should know if you've been accepted very quickly. There's a slightly longer wait for your physical card – it'll take around seven days to arrive in the post. 
Compare credit cards with MoneySuperMarket
To ensure you're getting the right card for your needs, it's always a good idea to shop around, comparing across the market. That's where MoneySuperMarket can help.
Simply give us a few details about yourself and your financial circumstances, and we'll search providers to find the deals that suit you best. You'll see how likely you are to be accepted for each card. Searching doesn't affect your credit score.
Moneysupermarket is a credit broker – this means we'll show you products offered by lenders. We never take a fee from customers for this broking service. Instead we are usually paid a fee by the lenders – though the size of that payment doesn't affect how we show products to customers.