Discover the basics of professional indemnity insurance
Professional indemnity insurance is designed to protect hired professionals if mistakes in their work result in losses for their client. Read on to find out how it works and what it covers.
When you provide professional services to clients, you can be held liable for work that is done improperly. In certain sectors, a small mistake can spiral into a serious financial or reputational loss. When this happens, clients may ask for compensation from the hired professional. Professional indemnity insurance is designed for situations like this to protect the hired professional.
What is professional indemnity cover?
Professional indemnity insurance (also known as PI insurance) is a type of business insurance that protects you against claims for loss or damage made by clients or third parties. It covers legal fees as well as other costs and expenses incurred in the defence of any claim made against you.
This cover can protect you against claims made by clients of:
Professional negligence

Defamation

Breach of confidence

Breach of copyright

Lost or damaged documents

Mistakes made by employees
When you're looking for professional indemnity insurance, it's not always easy to get the guidance you need to find a policy that's right for you.
The good news is we're here to help. And the better news is that we've partnered with Simply Business to help you compare quotes from the most trusted providers and get the right cover at the right price.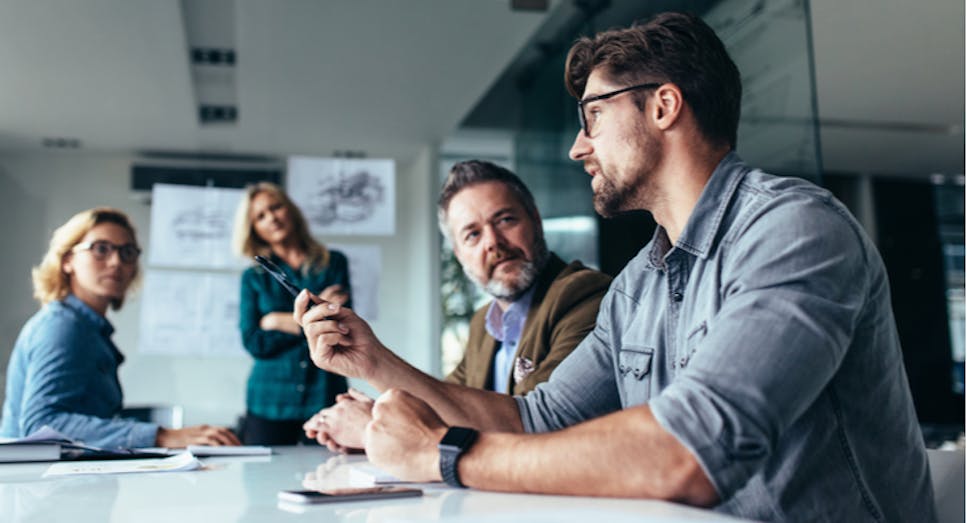 What is the difference between public liability and professional indemnity insurance?
While Public liability insurance protects your business against claims if anyone was to get hurt or injured by accidental injury or damage in relation to your business on your property, Professional indemnity cover protects you against claims made by the public or your clients for professional negligence or mistakes.
Neither form of insurance is currently a legal requirement in the UK. The only form of business insurance that is a legal requirement in the UK is employers liability insurance.
What is PI insurance used for?
PI insurance covers the policyholder against the cost of any claims or legal action made against them as a result of a service the policyholder has provided. It is specifically designed to protect business owners including self-employed people and freelancers.
What kind of business needs professional indemnity insurance?
Due to the protection it provides, professional indemnity insurance is best suited for business owners that provide services rather than products. However, that doesn't mean that product-selling businesses can't benefit from its cover.
There are many professions that would benefit from having a professional indemnity insurance cover in place such as:
Marketing consultants

IT professionals

Healthcare professionals

Financial consultants

Engineers

Accountants
It is specifically a high priority to have this kind of protection if you have access to confidential client information, you are self-employed, or you are a freelancer/ contractor.
Is professional indemnity a legal requirement?
No, professional indemnity insurance is not a legal requirement in the UK. However, this cover is highly recommended to have in place while your business is operating as it can help save you and potentially your entire business if something was to go wrong.
Protect your business with the right cover today rather than stressing trying to save it in the future.
"None of us want to make a mistake leading to financial loss, but if the worst should happen then it will pay to have a good professional indemnity policy in place. Make sure to think about the things that could go wrong in your business leading to a potential claim, and read the small print in your policy to make sure you are properly protected"

- Sam Meadows, Personal Finance Expert
What are the benefits of professional indemnity insurance?
One of the biggest benefits of having professional indemnity cover is that it will help your business bounce back after an incident that includes a high financial loss. Rather than having to build your business back up, your insurance helps you pick right back up where you left off. This is especially helpful if you are a new or small business, and if you are self-employed.
Get professional indemnity insurance quotes
You can never predict when someone will claim against you, with MoneySuperMarket we can help prepare you for when they do at competitive prices.
Finding great deals on professional indemnity insurance with us is a quick and easy process.
Tell us about your business
By answering just a few questions for us, we can narrow down your search and help you find policies that are best suited for you and your business
Compare competitive quotes
We'll show you a range of options with great deals front and centre for you to browse
Click and apply
Once you've chosen your policy, all it takes is a click and we'll send you to your application