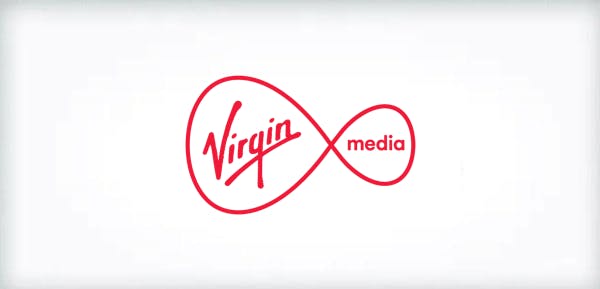 Need business broadband? Virgin Media is fast, affordable and well worth a look. Read on for a more complete picture....
Our rating: Five stars
Superfast speeds
Dedicated 'order manager' ensures easy installation
Rock solid upload speeds
Great digital phone line deals
4G backup with all phone line bundles
Expensive, but you get what you pay for
Is Virgin Media Business broadband any good?
Virgin Media Business broadband is super. Comprehensive, with attention to detail wherever you turn, this is a service by which all other business broadband providers should be judged.
Yes, it's pricier than its rivals. But that's because all of its packages offer ultrafast fibre speeds and come with tons of extras to boot.
Every new connection gets a dedicated order manager which businesses can speak with directly to ensure an easy installation process.
Speeds range from 400Mbps right through to 1GB, with fast resolution for any issues, from 24 hours with the entry level Voom 400 package to 12 hours for Voom Gig1. Voom 600 and Voom 800 customers will see problems fixed within 16 hours.
Those with bundled phone lines get 4G backup as standard, meaning if there are any problems with connections basic functionality will continue, while static IPs are available for Voom 600, Voom 800 and Voom Gig1 customers.
You can also bundle an O2 SIM with 6GB of data which, at the time of writing, also comes with an overall speed boost for broadband too.
Of course, this doesn't come cheap. And Virgin Media doesn't offer the kind of budget, standard broadband you can get with BT and TalkTalk.
But for businesses that are future focused and want the best connections in order to get ahead, it's hard to look elsewhere.
Virgin Media Business broadband speeds
Virgin Media Business broadband comes in four different speeds:
Voom 400 - 400Mbps download and 40Mbps upload
Voom 600 - 600Mbps download and 50Mbps upload
Voom 800 - 800Mbps download and 50Mbps upload
Voom Gig1 - 1000Mbps download and 50Mbps upload
Virgin Media Business fibre review
All Virgin Media Business broadband packages use full fibre, meaning you get the very best speeds currently available.
Even the slowest package, Voom 400, is way beyond the most basic standard broadband or fibre that uses copper to complete the journey into your premises.
The result is broadband that will work seamlessly for dozens of staff at once.
Great if you're running a fast growing business, although perhaps a bit much if you're just a small start up with a couple of employees.
As with Virgin's at home service, the connection with its business broadband is renowned for being rock solid.
These fibre speeds are available with BT, TalkTalk and bOnline. These providers also offer slower, more affordable packages for the smallest of businesses, which may be more enticing for those just starting out.
When it comes to raw speed though, Virgin Media is hard to get past.
Virgin Media VOIP review
Virgin Media offers phone line bundles with all of its packages, each one with unlimited calls to UK landlines.
It also has a comprehensive, VOIP, cloud-based call service that businesses of all sizes can take advantage of.
That means you can make calls over your fibre connection and get 24 hour support from Virgin if you're willing to pay.
Its offering is as wide ranging and comprehensive as BT's, making it especially good for medium sized and larger enterprises.
Virgin Media Business pricing
There's no escaping the fact that Virgin Media Business broadband isn't cheap. Its Voom 400 deal starts at £33 per month without a phone line, while Voom 600 costs £42.
Voom 800 will set you back £51 and Voom Gig1 comes in at £60. Add a phone line and those prices go up again, with the top end Voom Gig1 service costing £67 per month at the time of writing.
Of course, this is a big outlay. But the advantages of excellent customer service and rock solid service do make it worth paying for if you can.
Customer service
Virgin Media Business broadband offers a dedicated order manager for all connections, meaning you can get hold of someone easily during the installation process.
Overall customer service rates highly and has long been something which Virgin Media has done well.
What are the pros and cons of Virgin Media Business broadband?
Pros
Great speeds
Full fibre
Excellent customer care
Good range of extras and benefits
Cons
Our latest Virgin Media Business broadband deals
*Average speeds are based on the download speeds of at least 50% of customers at peak time(8pm to 10pm). Speed can be affected by a range of technical and environmental factors. The speed you receive where you live may be lower than that listed above. You can check the estimated speed to your property prior to purchasing.
How does Virgin Media Business compare against other providers?
Virgin Media Business broadband vs BT Business broadband
Virgin has the edge when it comes to speed and customer service, But BT wins out with a more comprehensive digital phone offering
Virgin Media Business broadband vs TalkTalk Business broadband
TalkTalk is, as you'd expect, cheaper than Virgin and offers slower speeds for customers on a budget. But we think Virgin has a better all round package
Virgin Media Business broadband vs bOnline Business broadband
bOnline has a great setup for those who prioritise digital calls. But Virgin's long standing reputation and impressive speeds give it the edge