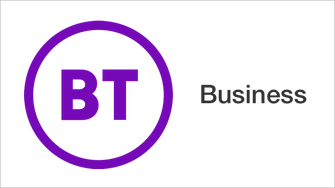 Looking to sign up for BT Business broadband? Then read our full review to see how it stacks up now.
Our rating: Four out of five
Good range of speeds
Decent pricing
Digital phone line as standard on most packages
BT WiFi hotspot access
Free Square contactless card reader for some users
Customer service could be more responsive
Is BT Business broadband any good?
BT Business broadband ticks off all the key boxes when it comes to getting you connected for work.
It offers a solid range of speeds and prices, VOIP connections as standard for all but its most basic offering and takes advantage of BT's wide ranging WiFi hotspot network to ensure you can get online wherever you happen to be.
Customers get the latest BT Smart Hub 2 Router, with the option to bolster connections with 4G backup and BT's impressive Halo system for those willing to pay more.
While Ofcom says customer service could be better, the overall package and BT's availability across the UK makes it a solid recommendation for businesses of all sizes.
*This is the maximum possible speed. Broadband speed may be lower at peak times and can be affected by a range of technical and environmental factors. The speed you receive where you live may be lower than that listed above. Fibre/cable services at your postcode are subject to availability. You can confirm availability on the provider's website. Providers may increase charges. You should have the right to exit your contract without penalty if this happens.
BT Business broadband speeds
BT Business broadband speeds vary depending on the package you choose. Its basic Broadband Only deal, which comes without a phone line, clocks in at 76Mbps, which should be ample for a small startup without many employees.
This uses a regular fibre connection, which completes the journey into the property using Openreach's old copper network.
Those in areas with full fibre available can take advantage of Full Fibre 150, Full Fibre 300 and Full Fibre 900, all available as part of BT Business broadband's Essential plans.
You can get the same speeds with its Halo for Business and Halo for Business Complete WiFi plans.
BT Business fibre review
All of BT's Business broadband offerings use fibre tech to bring you fast speeds.
However, its Broadband Only deal uses regular fibre, meaning that they finish the journey from cabinet to business premises using copper wiring.
That means lower prices, but also speeds that top out at 76Mbps.
Essential, Halo for Business and Halo for Business Complete WiFi customers get the very best superfast fibre around, with speeds up to 900Mbps.
To check whether this is available where you're based you'll need to use our postcode checker.
This kind of fibre is as good as it gets, offering a reliable connection and not requiring a traditional phone line either.
For growing enterprises, going down this route is a smart choice that could help your business grow.
BT VOIP review
Aside from the Broadband Only deal, all BT Business broadband packages come with a digital phone line as standard.
That means all calls are made over fibre, using Cloud Voice Express. With the latter's app, you can even make or take calls using your work number on your personal smartphone.
It offers the option of reading voicemail as text and also means you can keep the same number even if you move address.
This service really helps set BT Business broadband apart from big name rivals. Call quality is excellent and set up is easy.
BT Business pricing
BT Business broadband is competitively priced. Broadband Only starts from £25.95 per month for 24 months, excluding VAT.
That rises to £27.95 for Essential Full Fibre 150 and £32.95 for Essential Full Fibre 300.
Costs go up for Halo backed services, from £33.95 a month for regular Halo and £44.95 for Halo with Complete WiFi.
The latter deals come with a Static IP, expert tech support and 4G backup.
These prices are comparable with the likes of TalkTalk and Virgin Media.
Customer service
While BT's customer service itself does not rate badly, a 2021 Ofcom report found that BT offers an end of next business day target for fixing faults.
That's not speedy in this day and age, when getting back online quickly is paramount for any modern business.
That said, the quality of live chat and call support is very good, meaning that you will at least get to speak with someone quickly, even if repairs may take longer than they should.
What are the pros and cons of BT Business broadband?
Pros:
Excellent speeds
Digital phone line is impressive
Full fibre options growing fast
Cons
Customer service could be faster
Our latest BT Business broadband deals
How does BT Business compare against other providers?
BT Business broadband vs TalkTalk business broadband
Prices for both BT and TalkTalk are around the same. And while we rate BT, TalkTalk has a bigger range of packages and speeds to suit every budget and type of business.
BT Business broadband vs bOnline
Upstart bOnline was initially a VOIP provider and its call packages are very good.
Conversely, BT is more affordable and its own digital phone line options make it a great bet for all kinds of businesses
BT Business broadband vs Virgin Media business broadband
Virgin Media's business broadband is more expensive than BT's. However, it has a greater range of speeds and faster guaranteed repair times for pricier plans.
That said, you'll pay £7 extra a month for a digital phone line.