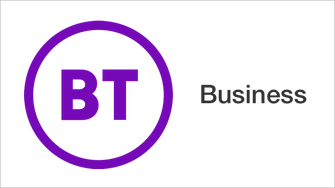 Thinking about taking BT Business broadband? Here's what you need to know.
One of the most recognisable internet service providers on today's broadband market, BT offers business broadband alongside its selection of consumer phone, TV and mobile phone deals.
And with its new superfast fibre connections, BT Business broadband can offer you great speed as well as reliability and respected customer service.
Top BT Business deals
*This is the maximum possible speed. Broadband speed may be lower at peak times and can be affected by a range of technical and environmental factors. The speed you receive where you live may be lower than that listed above. Fibre/cable services at your postcode are subject to availability. You can confirm availability on the provider's website. Providers may increase charges. You should have the right to exit your contract without penalty if this happens.
So what does BT Business broadband offer?
ADSL Broadband
Most businesses in the UK would benefit from superfast fibre broadband, but if it's not been rolled out in your area yet, BT also offers a reliable ADSL broadband service, offering download speeds of up to 17MB/s. Usage rates for the service vary from 10GB each month all the way up to unlimited plans, so there's sure to be a business plan to meet your needs.
Upload speeds typically reach up to 1MB/s, making it ideal for your day to day business needs.
You can upgrade your business broadband any time you want, too, so if fibre broadband becomes available at your address, you can switch to BT's Superfast Essential or Superfast Enhanced business broadband deals.
Fibre-optic broadband
BT Business broadband ensures that high-speed users are catered for by including fibre-optic connections with its business plans.
Speeds can reach as fast 314MB/s on downloads and up to 19MB/s with uploads, making for one of the fastest services currently available on the market where it's available.
Business broadband comes with an unlimited usage policy, and the BT Business Smart Hub is included in all deals. BT Business broadband users are prioritised during peak hours to maintain speeds and receive free technical support 24/7.
Included with Enhance business broadband deals is 4G Assure, which will automatically switch you to 4G should your broadband drop for any reason.
Calls package
BT has a long and storied history on the telecom market, and phone calls remain a major part of its business. Free minutes are no longer capped, while every BT Business broadband bundle now includes a digital phone line, which you can use to make calls through the Cloud Voice Express app.
TV
BT Business broadband does not offer TV at this time. For the best TV deals, compare our other providers for the best consumer packages.
Mobile Phones
BT Business offers a variety of mobile options alongside its fibre optic broadband. These range from 4G SIMs to an iPhone SE or Samsung Galaxy with unlimited minutes, texts and data on 5G, with the mobile costs billed separately.
BT Sport
BT Business broadband does not offer BT Sport at this time. For the best deals on BT Sport, compare our other providers for the best consumer packages.
Sky Sports
BT Business broadband does not offer Sky Sports at this time. For the best deals on Sky Sports, compare our other providers for the best consumer packages.
MoneySuperMarket's expert view
BT is one of the most trustworthy names on the market, and its reliable connection speaks volumes for the quality of the service it provides. It offers high speeds, with capped call costs and even access to over five million UK wireless hotspots, making it a brilliant all-round package.
24/7 technical support is available at no charge, which is a definite perk. In addition, you'll receive free guest wi-fi as your hub turns your workplace into a Wi-Fi hotspot. It's password-free so customers can browse while they shop, and clients can work when they visit.
Our providers
With deals and services from the leading providers, to the up and coming, you'll find something suited to you.