Tips to help you stick to your financial resolutions
Made some pledges to improve your financial health in 2021? We help you hold firm to your plans
At the start of the new year, many of us are guilty of making resolutions that we end up breaking just weeks – or even days – into January.
This is often the case when we say that we will quit smoking, drink less, or exercise more. We have good intentions, but we don't always manage to follow through. Our habits and routines aren't easy to re-shape.
This can be particularly true when it comes to the pledges we make to improve our finances.
But with the pandemic having had a negative impact on many households' money situation in 2020, now is the ideal time to take steps to regain control – and focus on your financial health.
Here we set out some of the common reasons why we can often struggle to stick to our goals, and what we can do this year to ensure we remain on track.
We don't write things down
One of the reasons people often fail to stick to their resolutions – and especially when it comes to budgeting – is because they don't put it on paper. A budget can be the first step to better financial health, but you can't just keep it in your head.
Tips to help you:  If you're serious about budgeting better in 2021, then you need to write it down. Better still, use a spreadsheet. This will transform it from an idea to an actual plan – and also mean you can return to it throughout the year to see how you're doing.
Start by logging everything coming in. As well as your salary, this could include any benefits and allowances, and perhaps any regular money you earn from selling things online.
Having done this, set out all your essential outgoings, such as rent or mortgage, utility bills, groceries, essential transport costs – and minimum debt payments. Then write down your non-essential spending, such as shopping, leisure activities, eating out and entertainment. Use bank statements and bills to help you build an accurate picture of what's coming in and going out. Armed with this information, you can then create a budget to help you address any imbalance.
If pen and paper all feels a bit passé, then check out an app such as Yolt which links all your bank accounts and credit cards and shows you on a dashboard what's coming in and going out. Other useful apps which can help you track your spending include Money Dashboard and Squirrel. The Money Advice Service also has a helpful budgeting tool.
Get your children involved by talking to them about the different types of income and the various expenses – and make 'drawing up a budget' a fun activity for the whole family. [link to my article 'How to talk to children about money']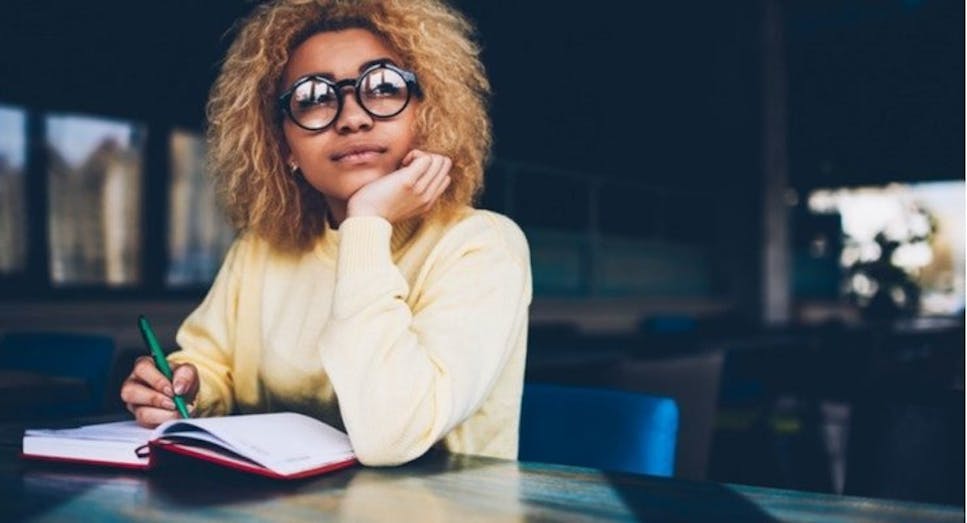 We aren't giving things enough time
Many of us will be embarking upon 2021 with debts on credit cards – as well as other types of borrowing, such as loans and overdrafts.
But while you may be keen to get rid of your debts, you need to give yourself time to clear the money you owe.
It's important not to give up on trying to get on top of your debts when this doesn't happen overnight. You wouldn't expect to run 10 miles on your first day on the treadmill.
Tips to help you: Come up with a plan to repay what you owe, prioritising the most expensive debts. If you have savings, use this money to pay off debts, as the rate you are paying on money you owe will far out-weigh the interest paid on savings accounts.
Review your level of debt as you go through the year and figure out what is working and what needs to change. Make use of products that can help you. Moving debts to a 0% balance transfer credit card can give you the breathing space you need to pay off what you owe.
Representative example: If you spend £1,200 at a purchase rate of 21.95% (variable) p.a. your representative APR is 21.9% APR (variable)
We are unrealistic
You may be heading into January with the best intentions to build up an emergency fund, as this pot may be feeling a little depleted after 2020. But as the months go by, you could find you are squirreling away less and less. Once you've got out of the habit, you may lose the motivation to save anything at all – and your savings pot could take a serious nose-dive.
Tips to help you: If you are determined to save more this year, set aside some time to work out how much you can realistically afford to save each month. Having done this, the easiest way to get into the savings discipline is by setting up a direct debit to go from your current account into a savings account just after payday.
If this all sounds a big dry, try setting yourself a 'savings challenge' to make things a bit more fun – such as the 'penny-a-day challenge' or the 'bingo challenge.' Read more at 'Start saving for next Christmas'.
Also check out 'auto-savings' apps such as Chip, Plum, Cleo and Tandem, which use clever technology to analyse your spending habits and work out how much you can afford to save. These apps then take money from your bank account at regular intervals and stash it in a separate savings pot.
We spend too much
One of the reasons we may fail to clear our debts – let alone start building a pot of savings – despite our best intentions, is because we spend more than we should each month. This may be down to a combination of paying out more than we need to on essentials, as well as giving in to the temptation to buy 'luxuries' even when we can't really afford them.
Top tips to help: Sit down and identify the ways you can cut back on your outgoings and have more control over your spending. See if you can get better deals on your energy, broadband and mobile phone bill. Cancel any unnecessary direct debits or subscriptions.
Resist the temptation to make impulse purchases. When considering a 'big purchase' online, avoid clicking the 'checkout' button immediately. Revisit the basket a few days later and see if you still deem that purchase important.
Break the habit of buying a coffee for £2.50 every day on the way to work, or ordering in a £15 takeaway every Friday night. A small change in behaviour can make a big difference to the state of your bank balance.
If you have debts, spending less can buy you breathing space so you can chip away at what you owe. If you are trying to build your savings, cutting back on spending will help you stash more cash.
We think money matters are too complicated
A commonly-cited reason for not sticking to our financial goals is 'finding it too hard.'
But we are often our own worst enemy, as there are heaps of brilliant online tools and apps available which will do all the hard work for you. More and more of our lives can be managed via our smartphones – and that includes our finances.
Tips to help you: Take the responsibility of sticking to your financial resolutions out of your hands by making use of the likes of Yolt, Money Dashboard and Squirrel to do the legwork when it comes to budgeting, and Cleo, Chip Plum and Tandem to help you to get saving.
There are oodles more apps to choose from, including Emma which can help you track debt, avoid overdrafts and cancel wasteful subscriptions, and Moneyhub which can help you cut back on spending.
And here at MoneySuperMarket, we can help you find the very best deals on your bills and a wide range of financial products.