Set some financial goals for the next 12 months
Finances in need of a reboot? Now's the time to get some goals in place.
There's no denying that 2021 has been a challenging year. But as we emerge from lockdown, we look forward to more positive times ahead.
There's no time like the present to make a fresh start with different parts of your life – including your finances.
With this in mind, spend some time now thinking about some of the things you'd like to achieve over the next 12 months. You don't have to go it alone. We're here to help you on your way to setting some financial goals.
Improve your credit score
If you've got a poor credit rating, seize the opportunity now to actually do something about it by making this one of your goals over the coming year. A higher credit score will mean you have more choice when it comes to taking out cards, loans and other types of credit – it will also mean you get access to much better rates.
While some steps will be quick to implement, such as getting registered on the electoral roll, and closing down accounts that have been unused for a long time, others will take time, such as reducing the amount you owe.
To find out your score and other ways to boost your rating, check out our Credit Monitor tool.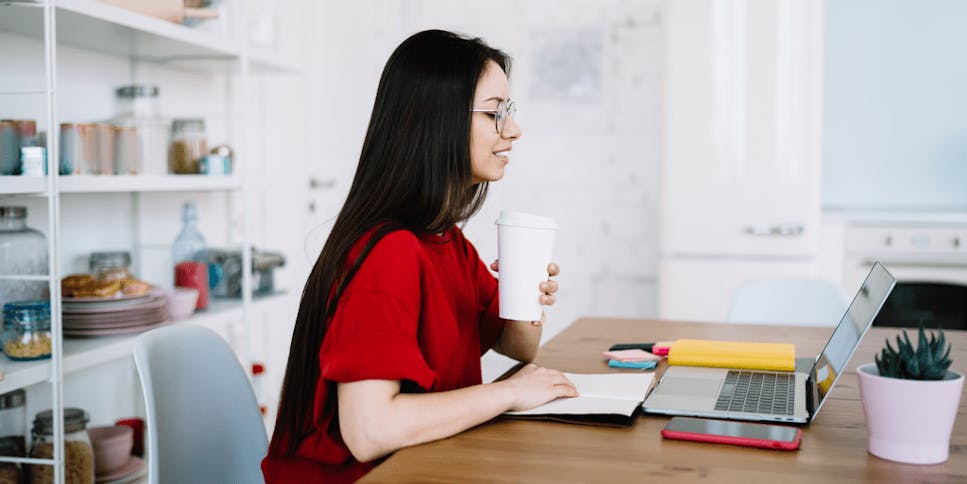 Reduce your debts
As a starting point, make sure you're keeping up with all your regular payments over the next 12 months – and do all you can to avoid taking on more debt.
Focus on paying down accounts that levy the highest interest rates or charges, such as overdrafts or credit cards.
If you have niggling debts on a handful of different pieces of plastic, consider moving all these to one 0% balance transfer credit card. With interest-free periods as long as 29 months, this will give you plenty of breathing space to pay off what you owe. Take care to clear your debt within the introductory period, and watch out for balance transfer fees. You could also look at consolidating debts onto a low-rate personal loan, meaning you have just one manageable monthly payment. Shop around for the lowest rates you can find, but note that only those with the very best credit scores will get access to the very best deals. Always read the Ts and Cs.
Get an emergency fund in place
This is something that might have been sitting on your 'to-do' list for ages, so don't just keep talking about it: take action now. One of the biggest things the pandemic has taught us is that we don't know what's around the corner, making it vital to have a safety net to fall back on.
As a guide, you should look to have between three and six months' worth of essential expenses in a competitive easy-access account. This will help you cover your outgoings in the event of the unexpected, such as a cut in income or losing your job.
Work at setting aside a little bit of money each month for the next 12 months, as that will make this goal more manageable. Better still, set up a direct debit so the money leaves your current account the day after payday and goes straight into a savings account. Before you know it, you'll find you're starting to build a nice little nest egg.
Begin saving for a deposit for your first home
While slotting money away for a deposit is likely to need a longer time-frame than 12 months, there's no time like the present to start amassing funds.
Say you're trying to save £15,000 over five years, this would mean trying to save £3,000 over the next 12 months – which equates to £250 a month. By breaking the total down into chunks, you can make your goal seem a lot more achievable. Be sure to check out the various schemes aimed at helping first time buyers.
With the Lifetime ISA, aspiring homeowners aged between 18 and 30 get the chance to save tax-free. You can save up to £4,000 a year and the Government will add a 25% top-up.
If you already have a Help to Buy ISA, make use of it. While the scheme is now closed to new applicants, existing account-holders have until November 2029 to use it. With this tax-free savings account, if you save £200 a month, the Government pays a 25% bonus, meaning an extra £50. There's a maximum limit of £3,000.
Also check out other schemes, such as the Help to Buy Equity Loan and Shared Ownership.
Review your bills
Don't make the mistake of thinking that shopping around is too much hassle. It really isn't. The process should only take a matter of minutes and could save you hundreds of pounds. Dig out your utility bills, motor, household and travel insurance policies, along with your mobile, broadband and digital TV subscription. See if you can get a better deal with your current supplier and if you can't, then switch.
If it all seems too much to do all your bills in one go, try switching one a month for the next 12 months – planning carefully to take into account things such as expiry dates and early exit penalties.
Write a will
This can easily get pushed to the bottom of your 'to-do list' so bite the bullet, and get this paperwork drawn up as soon as you can. Having a will not only ensures the right people benefit from your estate, but also makes the administration easier for loved ones you leave behind. You can trim costs by taking advantage of charitable initiatives such as Free Wills Month, in October, for those aged over 55, and also Will Aid, for people of all ages, in November.
While you're at it, get a Lasting Power of Attorney (LPA) in place, too. This documentation means a family member or friend can properly look after you and your finances if you are no longer able to do so yourself. There are two types of LPA: one is health and welfare, the other is property and financial affairs.
Start investing
Once you've got a decent sum set away in savings, you can start thinking about the longer-term. If you've got money you can afford to put away for five to 10 years or longer, it's worth considering investments. Over the next 12 months, you might want to think about opening – and drip-feeding money into – an investment ISA, as this is a tax-efficient option. Drip-feeding can get you into a healthy routine of putting money aside each month.
While there is risk involved, as your money will rise and fall over the short term, over the long term, investments stand a much better chance of beating inflation than money kept in a cash account.
Top tips when setting goals
Be realistic, or you could get demoralised if you fall short

Be specific

Set a timeline

Write your goals down. Moving them out of your head and committing them to paper can have a big impact on how likely you are to follow through with them

Don't give up on the plan you set out with. You will hit hurdles, but if you stick with your intentions and make some decent progress, you should feel as though you are taking control of your finances