Make the most of your household budget
The Spring Statement may have made you think about your household budget. So we've come up with some top ways to help you save money and give your bank balance a bit of a boost…
1. Reduce your energy bills
If you haven't switched supplier in a while, or you've never switched, you're likely to be on an expensive standard variable tariff and paying too much for your gas and electricity.
The good news is switching energy supplier only takes a few minutes with our quick and easy comparison service and could save you hundreds of pounds a year. Take a look at our guide on how to switch to find out more.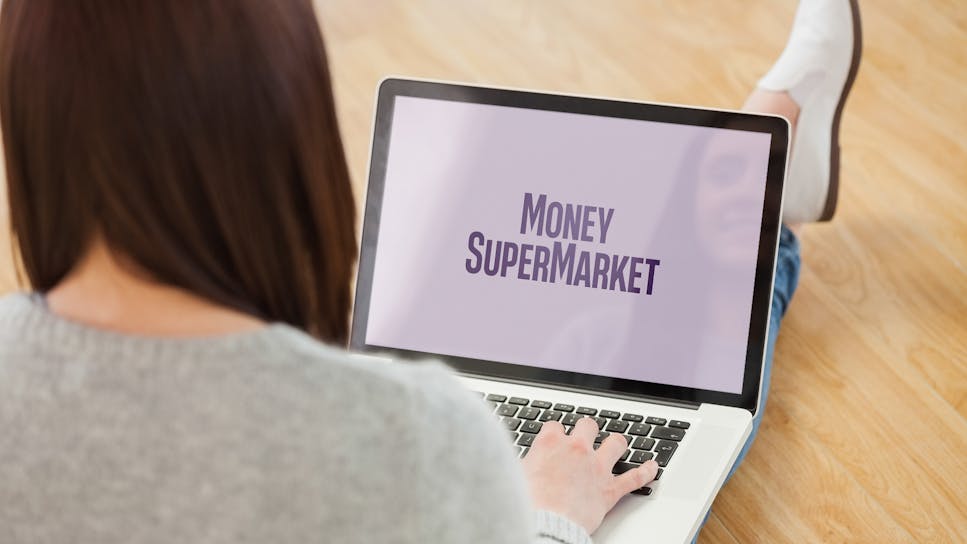 2. Get a better deal on your car insurance
If your car insurance is soon up for renewal, try to avoid the temptation to simply accept your insurer's renewal price. Yes, it's convenient, but switching could save you as much as £222* and it doesn't take long to run a quote on our comparison service.
You'll save even more money by paying for the full amount in one go, rather than monthly instalments, as well as by increasing your excess (but not to the point where you can't afford to pay it), improving the security on your car and driving safely.
*51% of consumers could save up to £222.52. Consumer Intelligence, February 2019.
3. Earn cash for switching current account
A number of current accounts offer cash incentives for switching, while others will reward you with competitive interest rates or cashback. So if you've held the same account for years, it's well worth taking a look at some of your other options.
For example, if you switch to the HSBC Advance Cur through MoneySuperMarket using the full Current Account Switch Service within 30 days, you'll receive £175 cashback. The switch needs to include two direct debits or standing orders and you'll need to pay in at least £1,750 a month or £10,500 or more in six months. You must be a new customer to be eligible for the offer. Terms and conditions apply.
Alternatively, the Santander Everyday Current Account pays up to 15% cashback with certain retailers when you use your Santander debit card.
Terms and conditions apply
4. Grab a better broadband package
If your broadband package isn't reliable, is too slow or simply costs too much, you don't have to put up with it. Instead, switch to a better deal.
Plusnet, for example, is offering new customers a £75 reward card with its Unlimited Fibre deal for £23.99 a month on an 18-month contract, so long as you apply through MoneySuperMarket by 18 March, 2019. There are no set up fees, but be aware there is a £49.99 installation charge if you need a new phone line.
New rules introduced in October 2016 mean broadband providers have had to make their advertising much clearer, making switching to a better broadband deal far easier.
5. Save with a better credit card
The right credit card can save you money in a number of ways. If you're paying interest on an existing card balance, for example, shifting it to a 0% balance transfer card could mean avoiding interest for up to two years or more.
Bear in mind you'll usually have to pay a fee to transfer your balance and you'll need to clear the amount you owe before the 0% window ends to avoid paying interest.
Also be aware the very best deals are reserved for those with a good credit score. Our Eligibility Checker tool will show you the cards you're most likely to be accepted for without harming your credit score.
Alternatively, if you have a big purchase coming up, using a 0% purchase credit card allows you to spread the cost of your spending interest-free for a number of months – more than two years in some cases. Once again, make sure you pay off your balance in full before the interest-free window ends.
Even if you don't need to borrow, a credit card can still save you money. Several credit cards offer rewards or cashback as you spend, so why not take a look at our comparison tables to find a card to suit you?
Bear in mind these cards generally have high rates of interest so be sure to clear your balance in full each month if you use this type of plastic.
Representative Example: If you spend £1,200 at a purchase interest rate of 18.9% p.a. (variable) your representative rate will be 18.9% APR (variable).
6. Cut your home insurance bills
Home insurance can easily take a chunk out of your household budget. But you could save over 44%** on your home insurance just by using our comparison service at renewal time.
Again, paying annually and increasing your excess will keep costs down.
**51% of customers could save up to 44.31%. Consumer Intelligence, February 2019.
PLEASE NOTE: THE INFORMATION IN THIS ARTICLE WAS CORRECT AT THE TIME OF WRITING. ANY RATES OR DEALS MENTIONED IN THIS ARTICLE WERE AVAILABLE AT THAT TIME, BUT MAY NO LONGER BE ON OFFER.