Be prepared for the big day with the 12 'saves' of Christmas
Worried about being able to afford Christmas this year? Here are some budgeting tips to help you keep costs under control
The festive season may still feel a fair way off, but with less than 12 weeks to go until December 25, you can't ignore the fact it's fast approaching.
Given that family finances have been hit hard this year due to Coronavirus – and several months of lockdown – it makes more sense than ever to get organised, and manage the cost of the festivities.
How much will it cost?
Christmas spend is expected to be £512 this year – down £70 from £582 in 2019.*
According to findings, 16% of people are attributing their expected drop in spending to a change in their financial circumstances due to Covid-19, while 17% are keen to avoid overspending.*
Equally, while spending is expected to be down this year, £512 is no small sum, and the cost of presents, food, decorations, travel and socialising, will still make a hefty dent in many household budgets.
Further research shows that when it comes to funding the festive period, a third (32%) will dip into savings, while one in 10 (11%) will use a credit card.*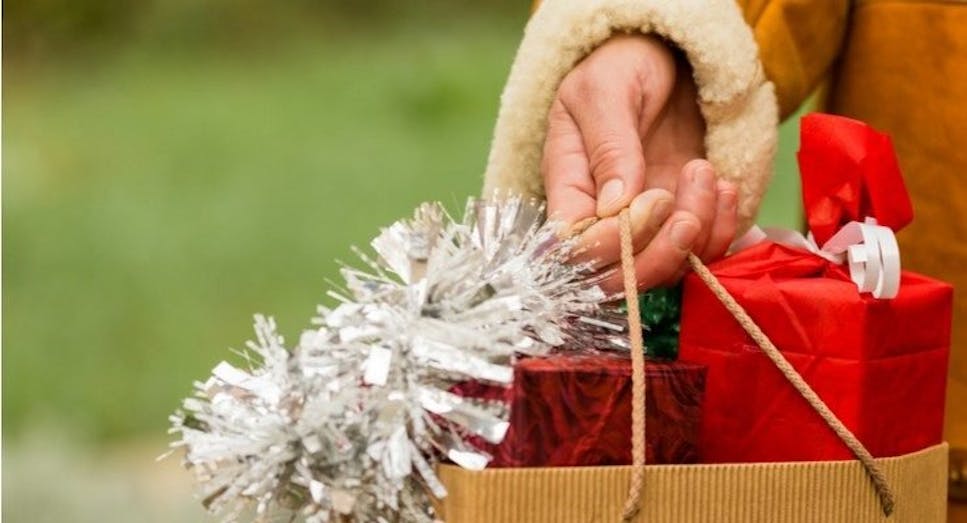 The 12 'saves of Christmas
With so much uncertainty ahead – especially as we're now in a recession – it's important to do all you can to avoid getting into debt this Christmas.
The good news is, there are plenty of simple steps you can take to plan ahead, spread the cost, and make substantial savings along the way.
1. Set a budget
A budget is one of the best ways of managing the various costs associated with the festive period.
If you want help budgeting for the big day, check out our free savings calculator, as this can help you plan ahead and get money calm.
2. Squirrel money into savings
If you put £20 away each week for the next 12 weeks, you'd have £240 by Christmas. Double this to £40, and you'd have £480. The best place to stash your festive cash is in an easy-access savings account. While rates aren't particularly high at the moment,  it's still worth comparing rates to find the best deals. Skipton currently has an easy-access account paying 1.2% (though this includes a 0.5% bonus for 12 months).
3. Stuff stockings with sales items
Stores are desperate to shift stock that's been sitting there since before lockdown, so start picking up reduced and discounted items now that would make nice presents.
4. Get clued up on deals and offers
Be the first to hear about deals and offers by signing up to retailer newsletters and following your favourite brands on social media.
5. Take advantage of Black Friday
When it comes to present-buying, Black Friday can be a great time to bag yourself a bargain, as stores may cut prices by up to 70%. This year, Black Friday falls on November 27. Make a list of everything you want to buy and stick to it as rigorously as possible. This can prevent you from overspending on products you don't need.
6. Cash in on unused points
If you've been piling up points throughout the year with a host of different retailers, now is the time to make use of that unclaimed money. By cashing in on unused loyalty points you can help your Christmas budget stretch that little bit further.
7. Post your cards second class
If you plan on sending cards the traditional way, get organised and write your Christmas cards early. That way, you can save money by posting them second-class, with stamps costing 65p. You can do this until December 18. After that, you'll have to use first-class stamps costing 76p.
Better still, shun cards and stamps and make even bigger savings by sending e-cards instead.
8. Plan your food shopping
Plan ahead and look to purchase non-perishable food items earlier in late November and early December to spread Christmas food costs across several weeks.
9. Make your own decorations
A quick search online will reveal a host of creative ideas for home-made decorations. This will keep you and the kids entertained – and give your home a festive feel without the big price tag. You could for example, make gingerbread cookie decorations, pick pine cones and hang them on the tree, or spray branches with gold glitter.
10. Buy train tickets in advance
If you're planning on visiting friends or family this Christmas – and the latest Covid-19 rules allow you to do so – start planning now as big savings can be made by buying an advance ticket. The cheapest tickets are released 12 weeks ahead, so get organised early to avoid stress and save money.
11. Get money for switching bank account
If you've been with your bank for as long as you can remember, now could be the time to switch to a new provider – as you could get money for making the move. To compare switching incentives on current accounts, head here. Deals include a generous £125 if you switch to HSBC's Advance Account as a new customer. Elsewhere, RBS is offering £100 if you switch to certain accounts. But always check you meet the requirements to qualify – and read the Ts and Cs of the account, to ensure it's right for your needs.
12. Avoid borrowing for Christmas – if there's no other option, get a 0% card
If you have no choice but to put festive spending on a card, make sure it's a 0% purchase deal. This will enable you to spread the cost. You can currently get 20 months interest-free on purchases with M&S Bank, and 18 months at 0% with Barclaycard and HSBC. But be sure to use this type of plastic very carefully, making at least the minimum repayments each month, and aiming to clear the card in the 0% period.
*All figures based on research of 2,000 Brits undertaken by One Poll between 04/09/20 and 08/09/20 for MoneySuperMarket