Are you insured to rent your home on Airbnb?
Airbnb is a way to make a bit of cash by turning your home into a hotel and putting up tourists for a night or two.
But where do you, as a host, stand when it comes to home insurance?
If you're thinking about joining the 'sharing economy' and listing your home on Airbnb, here are some things to think about to ensure you make money, rather than lose it.
What is Airbnb?
Airbnb is an online marketplace for people who want to rent a room or a property for a short stay and people who have a room or property to rent out.
Hosts advertise their properties for guests to browse online, or via the app on iPhone and Android, and name their price. Guests and hosts then use the app or website to arrange stays.
All payments go through Airbnb, which takes a 3% host service fee on whatever you charge. Users are vetted for authenticity, and there are also reviews to help weed out rubbish hosts and problem guests.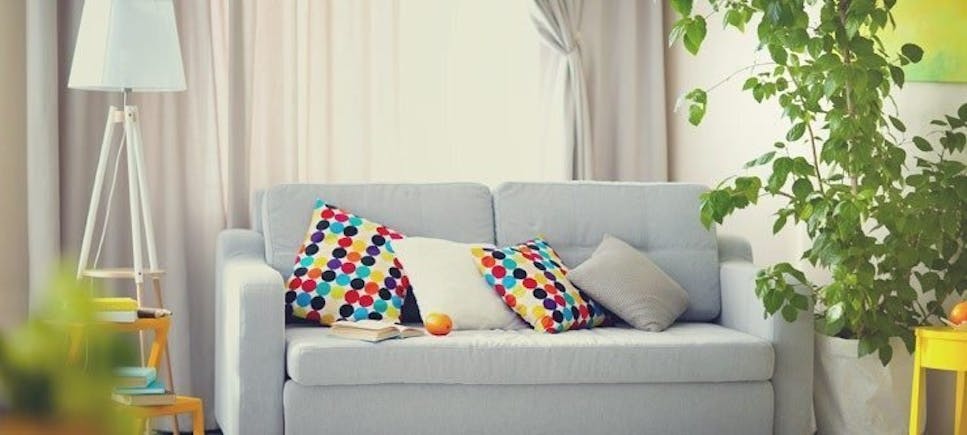 Can I rent out my home on Airbnb?
Pretty much anyone who owns a property can sign up and start renting it out. Your location, pricing and conditions will determine how many takers you get.
Does my home insurance let me use Airbnb as a host?
Not necessarily – and doing so could actually risk invalidating your home insurance policy.
Most standard home insurance policies don't cover paying guests or lodgers, as cover is partly based on how many people live in a property and how it is used.
Letting out rooms on a short-term basis introduces a degree of risk that standard policies aren't designed for.
It means that if you're thinking about putting your home up on Airbnb, you should speak to your home insurance provider before welcoming any guests.
Your insurer may ask you to pay a higher premium to cover the additional risk, but if you went ahead without mentioning it to them and something went wrong, you might find they refuse to pay out on the claim.
If a guest injured themselves at your home and you were deemed at fault, the costs could run into the thousands – which would have to come out of your own pocket if the claim were refused by your insurer and Airbnb's own policies fell short.
What about my mortgage lender?
Renting out your home on Airbnb could also technically breach the terms of your mortgage contract.
A spokesperson for the Council of Mortgage Lenders (CML) said that most lenders do not allow mortgage borrowers to offer short-term lets of their properties, and that Airbnb users should speak to their lenders about it.
It said: "It is possible that some lenders may allow some occasional ad-hoc use on an exceptional basis in individual circumstances. And some lenders do allow 'rent a room' type arrangements under their normal mortgage term and conditions as long as the borrower seeks their consent.
"If the borrower has plans to occasionally let out their home for a short period, they should seek their lender's consent.
"It is likely that the terms and conditions of their owner-occupier mortgage contract will make it clear that they are not permitted to let out the property on any basis, except with their lender's consent."
Is Airbnb safe?
Airbnb bills itself as "a community built on trust" and relies on its users to abide by its rules around safety and security. Account verification and reviews help to keep things above board.
Is my home safe?
Provided guests abide by Airbnb's rules and behave themselves, yes.
Just in case, there's a £600,000 Host Guarantee to protect your home against accidental damage at no extra cost. However, this guarantee does not cover cash and securities, collectibles, rare artwork, jewellery, pets or personal liability.
As a host you would also get Host Protection Insurance to protect you from liability in case your guests are injured or cause property damage. There are exclusions in the cover, for incidents such as assault or acts of terrorism. You'll find more information on the exclusions here.