What are air source heat pumps?
As many of us look to switch to greener, more affordable sources of energy, air source heat pumps may offer the answer. Read on and we'll explain what they are, how they work and whether you should upgrade now.
What is an air source heat pump?
An air source pump takes heat from the air outside your home, transferring it to water that can then be used to heat your home via radiators or underfloor heating if you have it. It can also provide hot water, although you will need room for a water cylinder, as air source heat pumps cannot provide on-demand hot water like combi boilers.
Pumps come in two versions: monobloc, which sits outside the home, sending hot water into the home via pipes; and split systems, which have outdoor and indoor units. The latter tend to be more energy efficient as they use warm air from indoors as well as colder air outdoors to provide heat.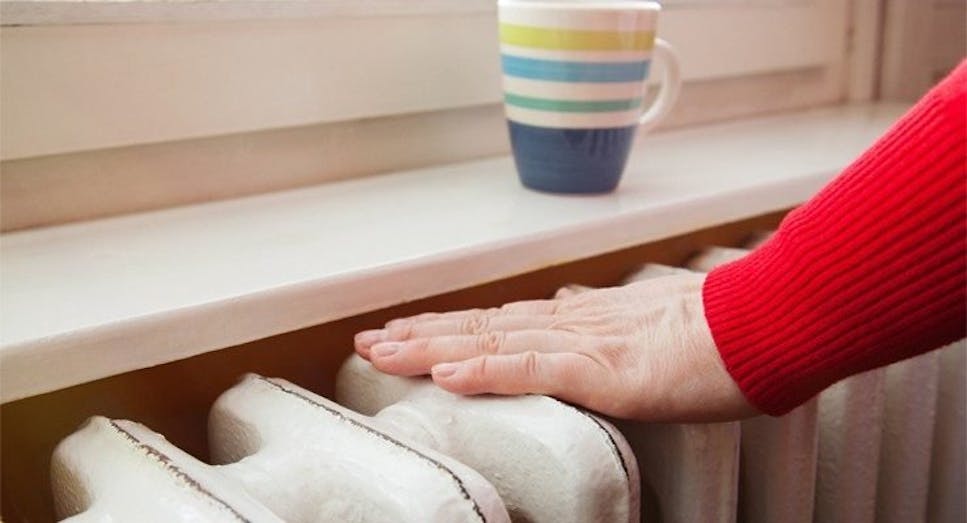 Is it worth getting an air source heat pump?
If you are looking to switch to a more environmentally friendly system than a standard gas boiler, then switching to an air source heat pump is a good choice. They cost less to buy and install compared with ground source heat pumps, although the latter do tend to be slightly more efficient.
According to the Energy Saving Trust, you can save as much as £295 per year on energy bills when replacing an old, G-rated boiler with an air source heat pump. What's more, you'll cut your CO2 emissions by 2,900kg a year.
However, its stats say that new, A-rated gas boilers are more cost-efficient than air source heat pumps – by about £35 per year. But a pump would nonetheless mean slashing your O2 emissions by 1,900kg per year.
Be aware too that you may require larger radiators for air source heat pumps to work efficiently. You will also need ample space outside for the pump and room indoors for a water cylinder in order to get hot water for your taps.
How do air source heat pumps work?
There are two kinds of air source pump: monobloc and split system. The former sits completely outside the home while the latter is split between the inside and outside.
However, both work using the same principle. They pull in air which is then blown over refrigerant gas-filled tubes, before going through a compressor to increase pressure and temperature. A heat exchanger then heats up water for your home.
While an air source heat pump will provide heating via radiators and underfloor heating systems, you will need a water cylinder for hot water.
Can I get a government grant for an air source heat pump?
Yes, it's possible to get a government grant for an air source heat pump if you live in England or Wales. As of October 2023, the amount offered by the government under its Boiler Upgrade Scheme has risen to £7,500, which has the potential to bring down the cost of installation to around £3,000.
In Scotland there are grants and loans available of between £7,500 and £9,000 depending on where you live. Northern Ireland's Boiler Replacement Scheme also offers grants.
In most cases, you'll need to provide proof that your home is sufficiently insulated, and not have claimed similar grants in the past. You can apply via MCS certified contractors, who will tell you if you are eligible.
My boiler needs to be replaced. Should I consider upgrading to an air source heat pump?
Upgrading to an air source heat pump has many benefits, not least the chance to lower energy bills and cut right down on carbon emissions.
However, with all new gas boilers having to be A-rated, and such systems costing far less to install, you may wish to hold off, especially as modern boilers can last upwards of 15 years. With the UK government extending the deadline for its ban on the sale of gas boilers to 2035, this may be a good consideration – especially if your budget is tight.
However, if the environment is your primary concern, government grants do at least make it a lot more affordable to switch to an air source heat pump. If you have the space and resources, it's a good way to potentially cut your carbon emissions by thousands of kilograms every year.
Will I have to upgrade in the future?
The UK government revealed in September 2023 that it was extending the planned phasing out of gas boilers from 2025 to 2035. That means you will be able to opt for a gas boiler for over a decade if you do need to upgrade. Plans to prevent new build homes from having gas boilers are also being reviewed.
That means there's no imperative to upgrade. However, with climate change becoming increasingly concerning and scientists pointing towards fuel inefficient homes contributing to higher emissions, upgrading to a heat pump is likely to be vital in the future. The Boiler Upgrade Scheme and drops in costs as air source heat pumps become more common will likely make such systems more alluring to consumers.