Choose the right Sainsbury's Bank credit card for you
Who is Sainsbury's Bank Credit Cards?
Sainsbury's Bank is owned by Sainsbury's, which as you'd expect from a bank that's owned by a supermarket, has the most benefits for those who are regular customers in its stores and online. 
Sainsbury's Bank offers a simple choice of credit cards, all of which are good for people who want to make interest-free purchases and earn rewards – especially bonus Nectar points. Nectar is the shopper reward scheme which Sainsbury's is signed up to.
The Sainsbury's credit cards with the best offers are only available to existing Sainsbury's customers who have had a Nectar account open for at least six months. But other cards are available to anyone.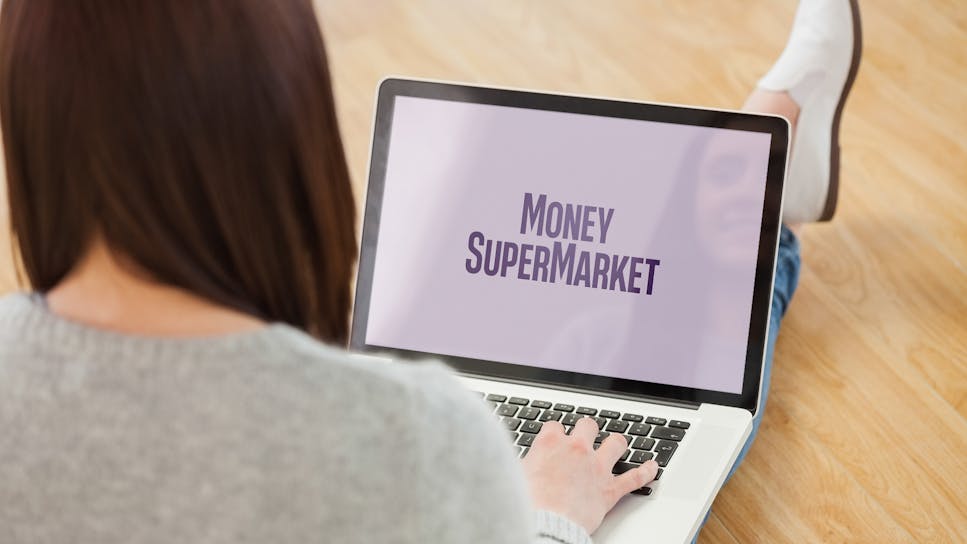 How do Sainsbury's Bank Credit Cards compare?
Sainsbury's Bank offers a variety of credit cards to suit different financial goals, including:
Balance transfer cards: Sainsbury's Bank offers several types of balance transfer card, many with lengthy 0% interest offers. They will vary on what balance transfer fee (a one-off fee on your transferred debt) applies, so make sure to check this beforehand. You'll also get a 0% purchase period for a few months (usually three months), so while you'll have a minimum repayment to make each month, you won't be charged interest on your purchases for the 0% period
Nectar Credit Card: The Nectar Credit Card is available to Nectar members only and has an offer of 0% interest on balance transfers for a set period. You'll also pay no interest on purchases for an agreed time. The Nectar Credit Card can be used to collect Nectar points and there may be extra bonus offers when you sign up for a limited period 

Balance transfer and purchase credit card: Sainsbury's Bank offers a balance transfer and purchase card, giving you 0% interest on balance transfers and purchases for an extended period of time. Just be mindful of any potential balance transfer fees
Sainsburys Bank Credit Card Features
Sainsbury's credit cards have the biggest rewards and benefits for customers when you use them in Sainsbury's supermarkets. That said, they also have many features that make them useful in any situation:
0% interest: Sainsbury's cards have generous interest-free periods both for balance transfers and purchases – deals that are often market leading

Nectar points: You need a Nectar rewards account to access the best credit card deals. There will often be opportunities to earn extra Nectar rewards points when you sign up to a new card. Under the Nectar scheme you'll get a Nectar point for every pound you spend on the card with Nectar retailers and a Nectar point is worth 0.5p - so 500 points is worth £2.50. You can earn points shopping in Sainsbury's and with partner stores that participate in the Nectar loyalty scheme 

No card fees: Sainsbury's does not charge monthly fees on any of its credit cards

Additional cardholders: You can add friends and family to a shared credit card account to earn extra Nectar points. The credit limit is shared between cardholders

Online and mobile banking: Sainsbury's offers a range of online and mobile banking options, including requesting increased credit limits and online balance transfers
Regulation: Sainsbury's is regulated by the Financial Conduct Authority, and its credit cards are protected by the Consumer Credit Act, meaning under section 75 you'll get a full refund if anything goes wrong with your purchases on the card worth between £100 and £30,000 
Can I collect Nectar points using my Sainsbury's credit card?
When you spend with your Sainsbury's credit card you should be able to collect Nectar points with retailers that participate in the Nectar scheme. If you're looking for a credit card that is specifically designed to collect Nectar points, Sainsbury's Bank offers a Nectar Credit Card which can help you collect Nectar points faster. 
How do I pick the best Sainsburys credit card?
To choose the right Sainsbury's credit card for you, you'll need decide on what credit card features matter most to you to help you meet your financial goals. 
If you're looking to pay off existing debt, you may want to transfer your existing credit balance onto a 0% balance transfer card. Sainsburys' Bank offers a selection of balance transfer credit cards with different 0% periods, from 21 months to 30 months. Whereas, if you're looking for a credit card to make a purchase with, a Nectar Credit Card can give you a 0% interest period for up to 17 months, which can help you spread the cost of an expensive purchase into monthly repayments without the worry of interest charges for a set period of time. 
If you're a regular Sainsbury's customer, you may prioritise rewards points to save money on your supermarket shopping – if so, the Nectar Credit Card may suit you best. With a Nectar Credit Card, you can collect significant amounts of bonus Nectar points when you spend with your Nectar Credit Card at Sainsbury's, Argos, Habitat or Tu Clothing. 
Am I eligible for Sainsburys Bank Credit Card?
To be eligible for a Sainsbury's credit card you must be:
Aged 18 or over

UK resident 
Your credit history and affordability to take out a new credit card will also be assessed if you apply for a card.
How likely am I to get accepted?
How likely it is you'll be accepted for a Sainsbury's Bank credit card will depend on several factors – but the most important is your credit score and how well you've managed borrowing in the past. You may be offered a lower APR or interest rate if you have a history of responsible borrowing than you would if you've missed loan or credit card repayments in the past and have a low credit score. 
Want to keep a better eye on your credit score? Our free Credit Monitor tool can help. We'll show you what your credit score is and give you free tips to improve it. Once you have a better handle on your score, you should find it easier to get better deals on credit cards.
How long does it take to get a Sainsburys Credit Card?
It only takes a few minutes to provide us with the information we need to look for card deals to suit your needs – and searching won't affect your credit score. After that we'll direct you to the provider, who will test your eligibility and ask you to make a full application – which shouldn't take long.
Approval is usually automatic and quite quick, and your credit card and PIN should arrive in the post within seven working days. Sometimes an application might be flagged for a manual evaluation, which can take a bit longer. 
Compare credit cards from a huge range of Market leading brands
It's quick and easy to compare credit cards with MoneySuperMarket. Whether you're specifically looking for a Sainsbury's Bank credit card, or you're keeping your options open. We'll show you the cards you're most likely to be accepted for, so you'll know where you stand before you apply. Searching in this way has no impact on your credit file or score.
You can also view full product details and extra features to see if the card comes with any rewards, fees or added perks.
MoneySuperMarket is a credit broker – this means we'll show you products offered by lenders. We never take a fee from customers for this broking service. Instead, we are usually paid a fee by the lenders – though the size of that payment doesn't affect how we show products to customers.