Premium credit cards: A complete guide 
Premium credit cards come with a host of luxurious benefits but charge a costly fee. Read on to find out if this could be the right credit card for you
What is a premium credit card? 
Premium credit cards, which are sometimes known as 'black cards, charge an annual fee and reward cardholders with exclusive benefits. These cards are usually seen as a status symbol and are associated with high earners. However, a premium credit card might not be as out of reach as you think.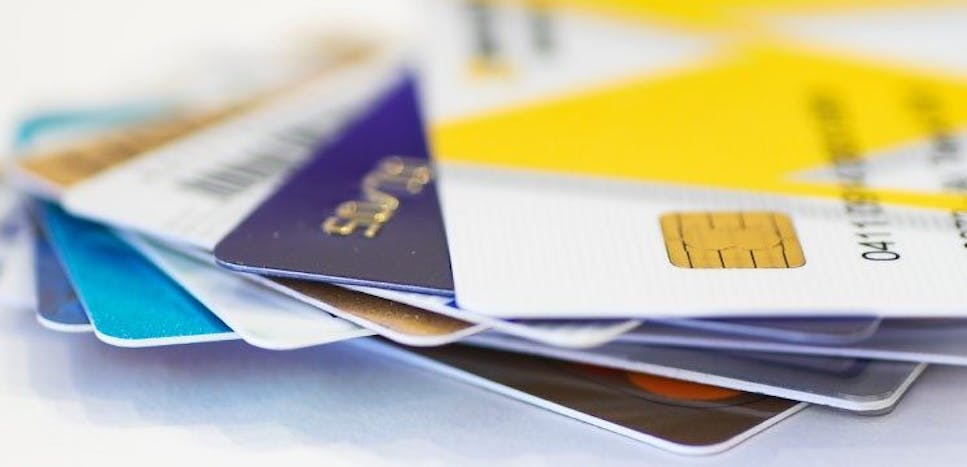 How do premium credit cards work? 
A premium credit card works mostly like a standard credit card, in that you can use them to make payments and you have a credit limit. Just as you would with any other credit card, you repay the credit card provider on a monthly basis. However, the main difference with premium credit cards and a standard card is the various high-end perks they come with. 
What is the difference between a premium and a regular credit card? 
Here are the key differences between a premium and a standard credit card:
| | Premium credit card | Standard credit card |
| --- | --- | --- |
| Eligibility requirements: | These types of cards have much stricter entry requirements. You'll need an excellent credit score. The salary requirements for premium credit cards tend to be higher, usually £50,000 or more. You'll also usually need to be over 18 and a UK resident.  | You'll need to be over 18 and be a UK resident. It'll be easier to be accepted if you have a good credit score, but you still have options with a bad credit score. The salary requirements for a normal credit card can range from £7,500 a year to £30,000.  |
| Rewards: | These cards come with a range of luxurious rewards such as 24/7 concierge, hotel booking, restaurant reservations, holiday booking, gift buying, exclusive event tickets and cheaper fees when using overseas.  | With a rewards credit card, you can benefit from cashback and loyalty points. An airmiles credit card allows you to benefit from travel-related perks such as flights and hotel rooms.   |
| Annual fee: | Come with high annual fees that are usually above a £100.  | Normally don't come with annual fees.  |
| Credit limit: | You'll have a much higher limit but may also have to pay off your credit card balance in full every month. | Your credit score will contribute to your credit limit. For those with lower credit scores, credit limits can start at £200. The average credit limit ranges from £3,000 to £4,000.  |
| Application process: | May be able to apply through your bank but sometimes might be on an invite-only basis because of their exclusivity and lavish rewards.  | Can usually apply through the lender's website.  |
Which companies offer premium credit cards? 
Although some premium cards are available on an invite-only basis, they're also available from a range of providers. Here are some banks which offer premium cards: 
American Express: This American financial firm are widely known for their credit cards. Their premium cards come with extensive perks such as airport lounge access and travel insurance 

Barclays:  High street bank, Barclays, offers a premium credit card. Some of the perks a Barclays Platinum credit card comes with are five months of certain Apple streaming services for free 

NatWest: One of the major banks in the UK, NatWest, offer a Rewards Black credit card. This card comes with travel related benefits and cashback with selected retailers 
What are the pros and cons of getting a premium credit card? 
Because of their generous benefits, premium credit cards can be appealing. However here are their pros and cons: 
Advantages 
Plush perks: The major draw of premium credit cards is their wide-ranging rewards scheme. These cards come with such fancy features as a concierge service, airport lounge access and even a personal assistant. 
High credit limit: If you can afford to pay it back, a high credit limit may give you more room to keep within your limit. By keeping your credit utilisation low you can improve your credit score. 
Insurance: If you booked a rental car with your premium credit card you could get breakdown cover. You might also get insurance on tickets and flights booked with your premium credit card. 
Disadvantages 
High fees: The annual fees on a premium credit card are expensive and start from £100. 
High-interest rates: These cards can be very costly if not managed right. They have high APRs and if you don't pay off your balance in full, you could easily end up in unmanageable debt.  
High credit limit: The high credit limit might tempt you to spend more than you usually would. Using too much credit can lower your credit score. If you're spending more than you can pay back you end up in financial trouble. 
Can I get a premium credit card with bad credit? 
It is highly unlikely that you can get a premium credit card with a poor credit score. These cards are aimed at high earners who have top credit scores. Because premium credit cards have high credit limits and APRs, they're not well-suited to those who have struggled with borrowing in the past. 
How do I pick the best premium card for me? 
The best premium card for you will depend on how you plan to use it. If you are a frequent flyer, then seek out cards which come with travel perks. If you often find yourself short on time, then a card which offers a concierge service could help you sort out your travel plans, personal shopping and other needs. 
Is a premium credit card right for me? 
Whether a premium credit card will be right for you will be determined by your financial habits and needs. 
Do you earn over £50,000? Salary requirements will vary across providers, but they usually begin from the £50,000 mark. If you earn below this amount, it is unlikely you'll be eligible for this card. 
Will you pay off your balance every month? It is essential to pay your balance off in full with a premium credit card. If you don't then you face hefty fees. 
Would you use a concierge? Another benefit of premium credit cards is the 24/7 concierge on hand. If you'd benefit from someone sorting out your holiday and hotel bookings then this could be worth it. However, if you won't use this perk, it may not be worth the three-figure annual fee for a premium credit card.
What are the alternatives to a premium credit card? 
If a premium credit card isn't right for you, here are some other options: 
Compare credit cards with MoneySuperMarket 
Finding the right credit card for you is simple and speedy with MoneySuperMarket. You just need to give us a few details about you, your finances and what type of card you're looking for. We will search from our wide range of providers, and you can get a card most suited to you.  
Another bonus of comparing credit cards with MoneySuperMarket is that it won't harm your credit score – as we conduct a soft search. You can compare credit cards with MoneySuperMarket in confidence knowing your rating won't be affected and you'll find cards you're most likely to be accepted for. 
Other useful guides 
We have a range of guides you can read to get you clued up on credit cards: 
High limit credit cards explained 
Different types of credit card guide