Find out more about the John Lewis card
The John Lewis Partnership is an employee-owned co-operative which has been running its famous high street brand since 1864. The company includes the Waitrose supermarket, and their household goods aren't just a favourite for thousands of Brits – they're also the official supplier for the Queen. But is their credit card also fit for royalty? Our detailed guide tells you more.
How does the John Lewis credit card compare?
John Lewis offers a single credit card – a rewards credit card that offers you points every time you use it, which can be exchanged for vouchers at John Lewis and Waitrose. You'll earn points at five times the normal rate if you do your spending at John Lewis and Waitrose stores. You can turn your points into vouchers up to three times a year.
But the same John Lewis credit card also doubles up as a balance transfer and purchase card – you'll typically get a fixed period at 0% interest on purchases and balance transfers when you take out the card. Just be aware that there is a fee for balance transfers, and once the interest-free period is over the interest rate – APR – will rise significantly.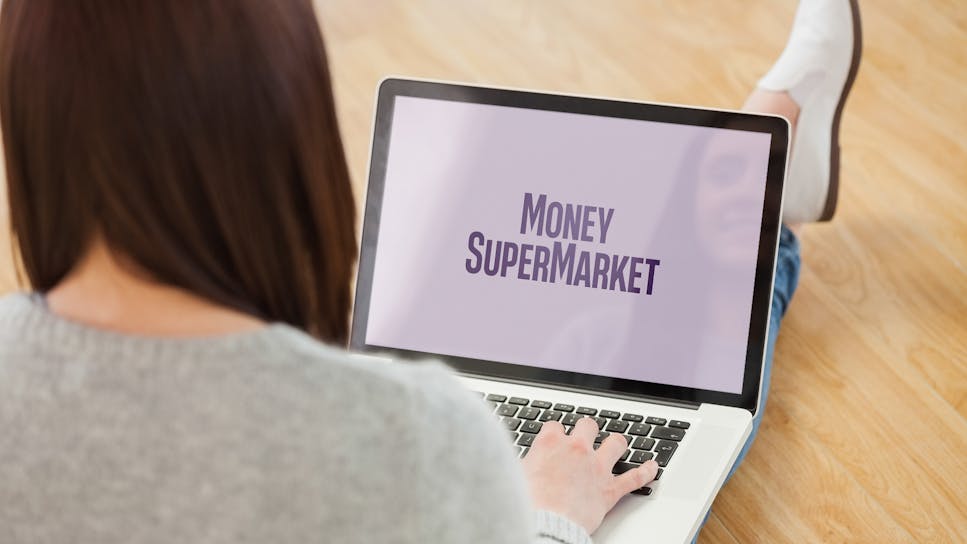 John Lewis credit card features
As you might expect, the John Lewis credit card comes with some extra perks and features to entice new customers. When you sign up for a John Lewis card, you'll also get: 
Extra cards – John Lewis will let you add up to three more cardholders to your account, so your whole family can help build up points

An easy way to keep track of your credit with their free mobile app, which allows you to make payments, see your balance, and keep track of your rewards points from anywhere in the world 

Support from John Lewis's customer helpline, in case you have any questions or issues

Zero annual fees
The John Lewis card is part of the MasterCard network, which means it's accepted in millions of locations globally – although extra charges apply abroad

Extra rewards with MasterCard's Priceless Cities programme, which offers exclusive deals on events and activities around the world 

Exclusive perks – you'll get extra points when you book a holiday with partner brands, buy travel money with John Lewis, or transfer money abroad

Protection from fraud – your John Lewis card is protected by MasterCard Security Check, making it harder for anyone to make fraudulent purchases

Plus, John Lewis is fully regulated by the Financial Conduct Authority (FCA), and you'll have full card protection under Section 75 of the Consumer Credit Act. So if something goes wrong on a purchase you make between £100 and £30,000, you can apply to the card provider for a refund
Should I get the John Lewis credit card?
The John Lewis card is a great option if you're already a frequent shopper at John Lewis or Waitrose. If you use your card regularly, you can build up significant rewards on your weekly grocery shop, or from buying clothes, cosmetics, or tech online.
John Lewis has designed the credit card to encourage their customers to do more of their shopping with the company – so if you're already spending a decent amount there, you'll be well rewarded.
The John Lewis card also offers deals on interest-free purchases and balance transfers. If you're a loyal customer, this is an added perk – but if you're simply looking to spread the cost of a big purchase or pay less interest on a credit card debt, you'll probably find a better option elsewhere. 
Not sure if the John Lewis credit card is right for you? One easy way to see all your card options is to compare online. When you search for credit cards with MoneySuperMarket, you can instantly see all the cards you're eligible for, and then simply pick the one that suits your needs. 
Am I eligible for a John Lewis credit card?
The John Lewis card isn't for everyone, and to be eligible there are a few requirements. You'll need to: 
Be 18 or over

Be a permanent UK resident (excluding the Channel Islands) 

Have an annual income above £6,750
Not have any history of County Court Judgements (CCJ), Individual Voluntary Agreements (IVA), or bankruptcy proceedings
How likely am I to get accepted?
The John Lewis credit card comes with a range of exclusive rewards and perks so it's not the easiest card to get. The provider will look at a range of factors but usually the most significant will be your credit score. 
Your credit score records how well you've handled credit in the past, and you'll need a good score before you'll be accepted for a John Lewis card. Higher credit scores don't just mean you can get approved for a broader range of cards – it also means you'll typically be offered lower interest rates and a bigger credit limit. 
If you don't know your credit score, it's easy to get all the information you need our free credit monitor tool – plus, we'll give you extra help and tips to building better credit.
How long does it take to get a card?
Applying for a John Lewis card doesn't take long – approval is usually automated, and in most cases, if you're eligible, it will only take a few seconds to be approved. Then your new card will arrive in the post in around seven working days. Once it's activated, you can start earning points.  
Compare credit cards with MoneySuperMarket
The John Lewis card offers some great bonuses for loyal customers, but there are plenty of other cards available that might be even better for your individual needs. To make sure you're always getting the best possible deal, it's a good idea to shop around.  
With MoneySuperMarket, finding a new credit card couldn't be easier. Simply give us a few details about yourself and your circumstances, and we'll search providers to find the deals that suit you best. You'll see how likely you are to be accepted for each card. Searching doesn't affect your credit score.
MoneySuperMarket is a credit broker – this means we'll show you products offered by lenders. We never take a fee from customers for this broking service. Instead, we are usually paid a fee by the lenders – though the size of that payment doesn't affect how we show products to customers.