Find the right Aqua credit card for you
Who is Aqua Credit Cards?
Aqua cards are marketed by NewDay, a credit firm based in London which launched in 2000. Some of NewDay's other credit card brands include Opus and Marbles cards. The company also issues store cards for some well-known high street brands, including Amazon and Laura Ashley.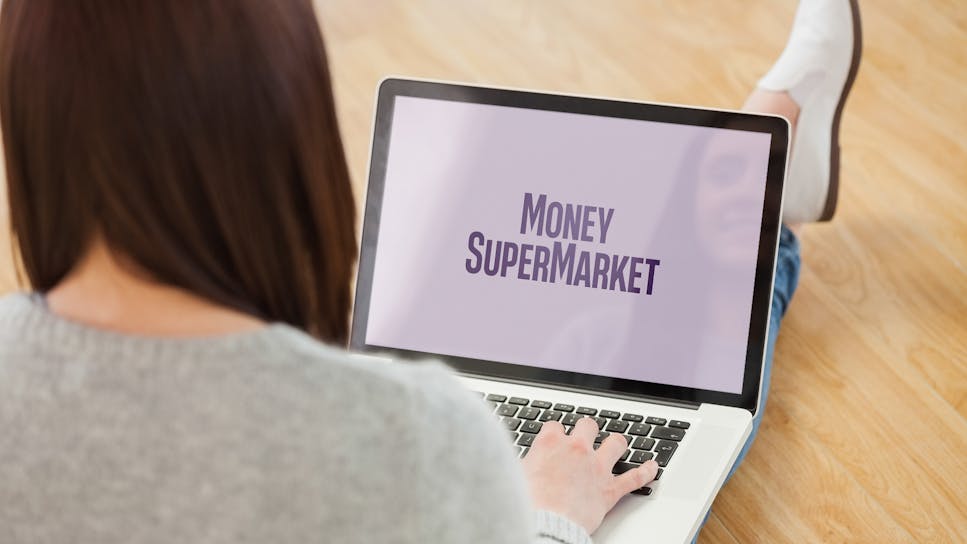 How do Aqua credit cards compare?
Aqua offers two credit cards, although they're quite similar. They're both designed to be simple and easy to use, making them ideal if you haven't had a credit card before or you're looking for help to improve your credit score. Here's what's on offer: 
Aqua's standard credit card is a credit builder card with no annual fees. With this type of card the interest rate or APR you'll be offered is likely to be quite high and your credit limit will be small to start with, but the aim is, with careful use, you can slowly build up your credit score. Growing your score will help you access better card deals in future 

Aqua also offers a card called the Aqua Advance, which gives you extra rewards if you use it wisely. If you can pay off your balance in full and on time each month the standard interest rate (it has a high representative APR) will slowly fall over time. There are other perks too – for instance, you can use it abroad without having to pay fees
Aqua credit card features
Aqua offers its customers various features to help manage their account. These include, among other things: 
Access to a mobile app - helping you to stay in control of your credit anytime, anywhere.

Support from Aqua's UK-based customer helpline - in case you have any questions or issues.

Text alerts to remind you when you need to make a payment – so you don't need to worry about falling behind or missing a repayment.

Protection from fraud – your Aqua card is protected by MasterCard Security Check, making it harder for criminals to make fraudulent purchases.

Consumer protection - Aqua is fully regulated by the Financial Conduct Authority (FCA), and your purchases on the card are protected under Section 75 of the Consumer Credit Act. So if something goes wrong with a purchase you make between £100 and £30,000 (the goods might be faulty or never arrive or the company might go bust, for example), you can apply to the card issuer to get a full refund.
How do I pick the best Aqua credit card?
Both Aqua's credit cards are credit builder cards, so if you use them carefully you can start to improve your credit score. But which one of the two should you go for? 
Which Aqua credit card is best for you will depend on your circumstances and how you plan to use the card.  
The standard or classic Aqua card can help you to boost your credit score before moving on to something else. So, for instance, if you'd like to take out a loan but you're worried you might be refused, using the Aqua card responsibly for a while could help convince creditors you can be trusted to pay back what you owe on time.
The interest rate and credit limit you're offered with the Aqua Advance card is likely to be similar to the classic card. But with Aqua Advance there is the extra benefit of lower charges for overseas use - this could be good if you travel abroad. It's likely to take a couple of years of responsible card use to get the most out Aqua's reducing interest rate, so it may be quicker and easier to apply for another card to take advantage of better rates, once you know your credit score has improved.
Am I eligible for an Aqua credit card?
To qualify for a new Aqua card, you'll need to meet certain standard criteria, including:  
You must be or 18 or older, with a permanent UK address and a UK bank or building society account

You can't already have an Aqua card, and you can't have taken out any of NewDay's other own-brand credit cards in the past 12 months – that includes Marbles, Opus, Fluid or Bip

You won't be eligible if you've been declared bankrupt in the last 18 months, or if you currently have bankruptcy proceedings ongoing

You're also ineligible if you've had a County Court Judgement (CCJ) in the past 12 months
How likely am I to get accepted?
Your chance of getting accepted depends on a range of factors. As with every credit card, one of the most important things will be your credit score.  
You're likely to get better interest rates on your Aqua card if you already taken some steps to improve your credit score. But bear in mind there is a higher chance you'll be rejected if you've missed repayments or defaulted in the past. If you don't know your credit score, it's easy to get all the information you need with MoneySuperMarket's free credit monitor tool – plus, we'll give you extra help and tips on how to improve your rating.
Aqua is a specialist credit card for people whose credit scores are less than perfect, so if you have struggled with debt and credit in the past you stand a better chance of being accepted for an Aqua card, compared to a standard credit card.
How long does it take to get a card?
When you apply for an Aqua credit card, you'll usually be automatically approved within seconds. Your application might be flagged for a manual check, which could delay things for a day or two, but otherwise your new card should arrive in the post within seven to ten working days. You'll receive your PIN separately.
Compare credit cards with MoneySuperMarket
If your credit score needs a bit of TLC there are plenty of cards on the market that can help. Aqua is one, but to make sure you're getting the best deal for your needs, it pays to shop around and get a full picture of the credit builder cards market and your chances of being accepted for different deals. 
With MoneySuperMarket, finding a new credit card couldn't be easier. Simply give us a few details about yourself and your circumstances, and we'll search providers and the best deals to find those that suit you best. You'll see how likely you are to be accepted for each card. Searching doesn't affect your credit score.   
MoneySuperMarket is a credit broker – this means we'll show you products offered by lenders. We never take a fee from customers for this broking service. Instead, we are usually paid a fee by the lenders – though the size of that payment doesn't affect how we show products to customers.