Read our guide and compare tradesman insurance quotes
As a tradesman, it is important that you have the necessary business insurance cover to protect you against a number of eventualities.
What is tradesmen insurance?
Tradesmen insurance is a type of business insurance that provides specialised cover for the hazards and risks involved in working in a trade. It offers varying levels of cover for legal costs as well as equipment and tools related to your work and accidents that happen to you or another employee.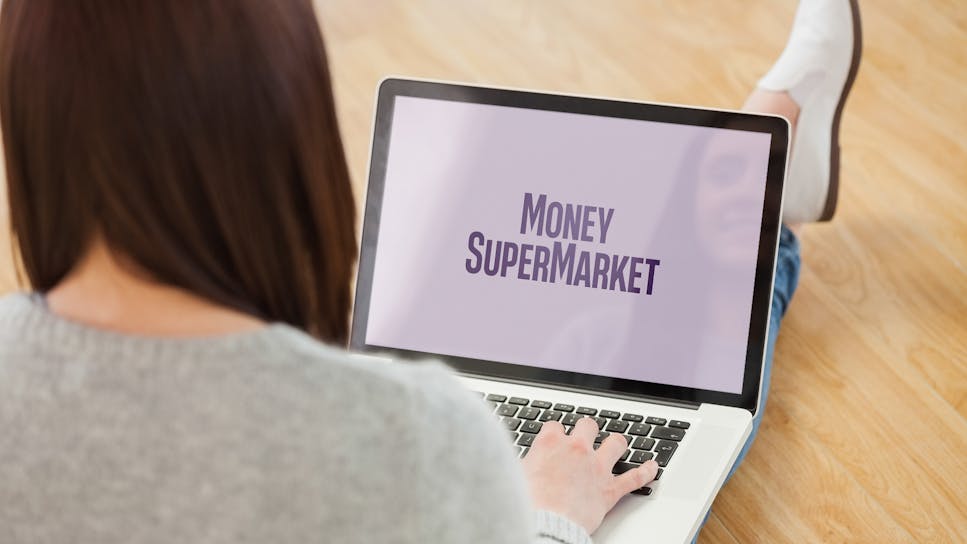 Who is tradesmen insurance for?
You can find cover for over a hundred trades with SimplyBusiness. The most popular* include:
Painters and decorators

Carpenters

Business and management consultants

IT contractors
What does tradesmen insurance cover?
The type of tradesmen insurance you'll need will depend on the work you're involved in. Our preferred partner SimplyBusiness offers a variety of cover for tradesmen, and commonly chosen polices include:
Public liability insurance: for legal fees and compensation costs if you're sued as a result of someone being injured or their property being damaged

Employers' liability insurance: for claims from your employees if they are injured or become ill as a result of their employment

Business legal protection insurance: for the cost of commercial legal expenses and legal action

Tool insurance: for if your work tools are lost, damaged, or stolen

Plant and machinery insurance: for plant and machinery that becomes damaged or stolen, whether owned outright or hired

Business equipment insurance: for any office equipment and other contents used for your business

Personal accident insurance: for compensation for loss of income as well as medical costs that result from you becoming seriously injured or passing away due to your work

Business building cover: for if your business premises becomes damaged, including any fittings or fixtures

Contract works insurance: for if you have to repair or redo any construction that becomes damaged or destroyed by certain events, such as a flood or theft, while work is ongoing

Business interruption insurance: for any interruptions to your business that occur as a result of a flood, fire, or other unexpected events
What's excluded from a tradesmen insurance policy?
Your tradesmen insurance policy is likely to have some exclusions. The specifics will depend on the type of policy you take out, but they generally include:
Wear and tear: if equipment is damaged or lost as a result of wear and tear, this is unlikely to be covered by your policy

Single item limit: similarly if any equipment is above the single item limit you also might not be able to claim

Security features: if you don't have the right locks or security features in place any claims for loss, theft, or damage may be void

Behaviour: you might not be able to claim for injuries if they were caused by irresponsible behaviour, such as using substances while working
To get a better idea of what's excluded from your coverage you should always read the policy documents supplied by your insurer. This way you'll know exactly what you're covered for, so you can avoid any nasty surprises if you have to make a claim.
How much does tradesmen insurance cost?
The cost of tradesmen insurance can vary hugely, as the specifics of your policy will depend on a number of factors:
Your trade: some trades understandably carry more risk than others, so the cost of cover is likely to be higher for these professions

Your level of cover: the amount of cover you take out for things like medical costs or legal cover can also affect the price you pay for insurance

Your business: if your business is relatively large, meaning you have several employees or work on several projects, you may need to pay more for adequate coverage. Your premium may also be affected by your business's turnover as well as the number of years you've been trading

Your equipment: more expensive machinery, such as cranes, diggers, and forklifts are likely to cost more to cover than power tools such as drills and saws.

Your location: some areas might be more prone to flooding, which could see your premiums increase for building cover or contract works insurance.
Get a business insurance quote
We've teamed up with SimplyBusiness to offer you business insurance from over 14 providers. All you need to do is tell us a little about your business and the type of cover you'll need, and you'll be able to browse a list of quotes tailored to you.
Once you've chosen the deal you want, just click through to finalise your deal. However you should keep in mind that the cheapest available policy isn't always the best.
You should try to get a balance between the price and the level of cover, so you don't end up either paying too much for insurance you don't need, or underinsured just to save a few pounds.