Find cheaper business insurance quotes for your shop
Whether you're running a bar, a boutique, or a book store, having a business shop insurance policy in place can save you a headache – here's how
What is business shop insurance?
Business shop insurance is a type of insurance you can take out if you run a business through a shop – for example, if you're a dry cleaner or a bakery. It usually offers policies suited to businesses with customer-facing premises, covering things like stock, buildings and contents, as well as public, product, and employers' liability.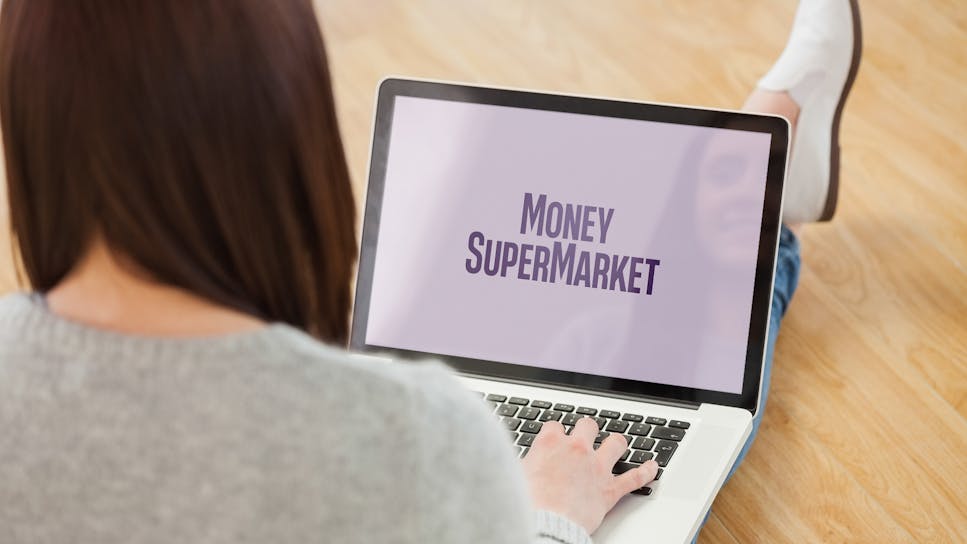 Do I need business insurance for my shop?
The only business insurance policy that business owners are legally required to have is employers' liability insurance, and that's only when you employ other people. Other policies aren't mandatory, but they can offer financial coverage for a range of issues and circumstances that could otherwise be costly.
What does business insurance for retail and shops cover?
When you take out a business insurance policy for your shop-run business, you'll usually be able to add the following types of cover:
Business buildings: Business builders' insurance covers you if your building is damaged or destroyed by an insured event. Depending on the policy, this cover could include burglaries, vandalism or natural disasters. If you rent your premises, your landlord may already have this cover in place, but it's best to make sure before you think about buying a policy

Business contents: Business contents insurance is similar to home contents insurance in that it'll protect the contents of your shop, including furniture and office equipment. However it generally won't cover any items classed as stock

Stock cover: You'll need stock cover to protect any stock items that wouldn't fall under a business contents policy in case they're damaged or stolen. Some insurers might require you to keep your stock stored in a certain way, to keep it from getting damaged or stolen, in order to qualify for cover

Public liability: Public liability insurance is particularly useful for businesses that frequently interact with the public, especially shops which serve customers. It can cover the cost of legal fees and compensation if a member of the public is injured or their property is damaged on your premises

Product liability: If any of your products cause illness or injury then a product liability policy can cover you for legal fees and compensation you owe. You might even have to pay compensation if the product wasn't manufactured by you, which can make such a policy invaluable for shop owners

Employers' liability: If you employ other people in your shop you'll be legally required to take out employers' liability insurance – it's the only type of business insurance that's mandatory. It'll cover you if one of your employees gets ill or is injured as a result of the work they do for you

Professional indemnity: A professional indemnity policy covers you if you give out advice or offer expertise as part of your business and a client contends that you were negligent in giving the advice

Business interruption: If the running of your shop is disrupted, for example as a result of an injury, illness, or flood, then this policy can help cover any lost income or rent that you are obliged to pay
How much business shop insurance do I need?
When you add any of these policies to your cover, you might be able to specify the level of coverage you require. For example you'll usually be able to insure your stock up to a certain value, but the more cover you add the higher your premiums are likely to be.
If you are insuring your stock, you should generally insure it at cost price rather than its retail price – the latter is often higher, and your insurer might see this as you overvaluing the items, which could invalidate your claim.
What business insurance do I need if my shop is in a flood-risk area?
It's also worth noting that if your shop is in a high flood-risk area, you'll likely need to pay much more for policies like business buildings insurance. You may even find that many insurers will refuse to cover your shop if the risk is particularly high.
The Flood Re scheme does offer a way to find more affordable insurance in high flood-risk areas, however at the moment this only applies to home insurance policies rather than businesses.
Do I need shop insurance if my shop is online?
If your business runs through an online shop, you'll probably still need much of the same cover as with a physical shop – including policies for your stock or product liability. However other useful cover could be included in your home insurance policy. There are also various business insurance policies designed cover you if you use your home as an office.
Another area to consider for online businesses is cyber-insurance, which can protect you against the cost of:
Liability, as cybersecurity breaches can often lead to fines and lawsuits

Public relations, because you may need to invest in repairing your business's public image

Security services, as you might need to upgrade your security system to handle a future attack
Learn more with our guide to cyber-insurance.
What extra levels of cover can I get with business shop insurance?
Some types of businesses might require types of cover that aren't included as standard, or may not be widely available. For example, if your shop deals mostly with food you might find cover is more expensive if you use certain equipment such as deep fat fryers.
The same could apply if you sell high-value items like jewellery or art – you'll likely need to pay more for cover or take out a policy specially designed for your circumstances.
Some shops also require a licence to sell certain goods. Pubs, clubs, theatres and supermarkets need a licence to sell alcohol, and if they lose that licence their business could take a hit. Loss-of-licence cover can protect you against lost income and the depreciation of the value of your business.
If you transport goods, you might need a goods-in-transit policy, which usually comes with a commercial van insurance policy.
Compare cheap business insurance quotes
Comparing business insurance quotes on MoneySuperMarket is the best way to find a better deal for cover, whether you're insuring your café, dry cleaner or jeweller. All you need to do is tell us about yourself and your business and, alongside our preferred partners SimplyBusiness, we'll supply you with a list of quotes.
You'll be able to compare deals by a range of factors, including the premiums you'll pay and the cover you'll get. Once you've found the right deal, just click through to the provider to finalise your purchase.
Keep in mind that, as with all insurance products, the cheapest option available might not always be the best. We recommend that you aim for a balance between price and protection to ensure you always have the right level of cover you need – even if it means adding a few extras to your policy.