Coronavirus and your business
Are you a business owner, self-employed worker or landlord trying to navigate the impact of coronavirus? Here's what you need to know
The Coronavirus Job Retention Scheme
If you own a business which is enrolled for PAYE Online and your staff are on a PAYE payroll scheme, you can apply for the Coronavirus Job Retention Scheme  which will run until the end of September 2021.
It allows you to furlough staff and the scheme will pay them 80% of their salary (gross) up to £2,500 a month via funding from a government grant.
From July employers who want to claim under the scheme will be expected to contribute 10% towards employees' wages, rising to 20% in August and September, with government topping up the rest to 80%.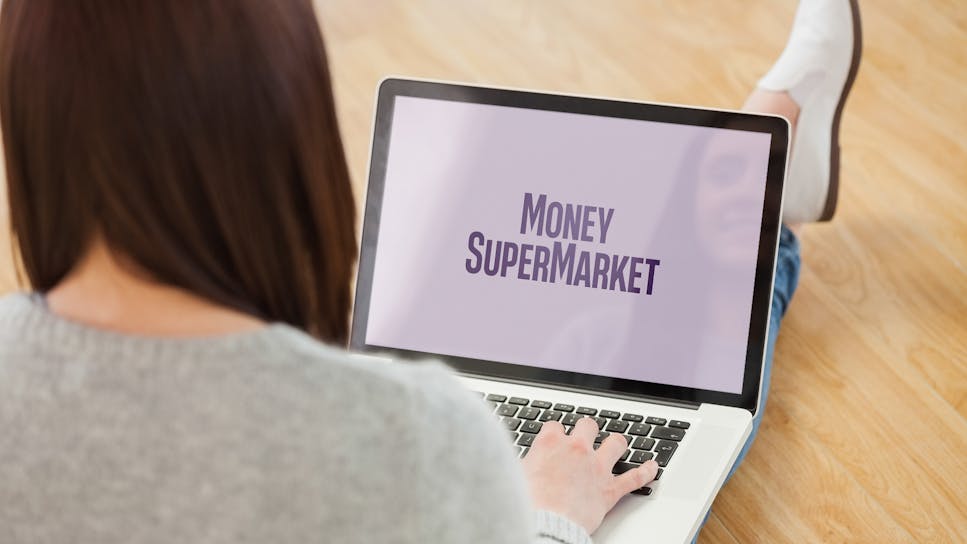 The Coronavirus Business Interruption Loan Scheme
If you have a small to medium-sized business (SME) with an annual turnover of no more than £45m, you can apply for the Coronavirus Business Interruption Loan Scheme. It allows you to access loans, overdrafts and business finance of up to £5m.
The government will cover the first 12 months' interest payments and provide a government-backed guarantor to scheme participants (which includes all the major banks) of up to 80% on business loans. Find out more here.
The maximum repayment term is six years, but you can apply to extend it to 10 years, under the Pay as you Grow scheme, if you are struggling.
The scheme is open to applications up until 31 March 2021.
Future Fund Loans
The government has also launched a £1.25bn package to support fledging firms that would not qualify for the Coronavirus Business Loan Interruption Scheme.
The scheme provides start-ups with 'Future Fund' loans of between £125,000 and £5m. To be eligible, your business must have raised at least £250,000 from private investors in the last five years.
Money put in by the government must be matched by private investors – or the government will take an ownership stake in the company.
You can find out more about the scheme here.
Bounce Back Loan scheme
The government's Bounce Back Loan scheme provides quicker-to-access loans to small- to medium-sized business of between £2,000 and £50,000.
You can take up to six years to pay the loan back – extended to 10 if you are struggling under the Pay as you Grow scheme – and you won't have to make any repayments for the first 12 months. No interest or fees will be payable either for the first 12 months.
The government will guarantee 100% of the of the loan and will work with a network of lenders to ensure that interest rates remain low for the duration of the loan.
You can find out more and apply here. Bear in mind you will not be eligible if you're already claiming under the Business Loan Interruption Scheme.
You can make a new application up until 31 March 2021.
Government-backed loans for businesses
A new government-backed loan scheme will be available to all businesses from April 2021 to replace bounce back loans and the coronavirus business interruption loan scheme.
The scheme is open to all businesses, regardless of size or turnover, for loans from £25,000 up to £10 million. Government will guarantee the loans for lenders up to 80% of the loan value
Coronavirus business grants
If your business is in the retail, hospitality or leisure sector with a rateable value between £15,001 and £51,000, coronavirus business grants are available of up to £25,000.
For smaller businesses (those with a rateable value of £15,000 or less) one-off grants of up to £10,000 are available. The government will write to you if you're eligible.
Relief on business rates
The government has cut business rates to zero for all retail, leisure and hospitality businesses – and some nurseries.
The reduction applies in England until 30 June 2021 for properties with a rateable value of less than £51,000. You can use the government's business rates calculator to find out what saving this could amount to.
Money back for staff statutory sick pay
SMEs with fewer than 250 employees can apply for a full refund from the government on 14 days of statutory sick pay per employee who has been off sick with coronavirus.
More time to pay your tax bills
Your business can now opt to pay VAT bills in 11 smaller interest-free payments during the 2021/2022 financial year under the New Payment Scheme, rather than in one lump sum at the end of March 2021.
HMRC's Time to Pay service is available for all businesses that will struggle to pay outstanding tax bills. Call the hotline on 0800 0159 559 to see if you qualify for a payment extension.
Help for cafe, restaurant and pub owners
Hospitality and tourism firms will benefit from a cut in VAT from 20% to 5% which has been extended to 30 September 2021. It will cut costs for customers on food, accommodation and attractions, but does not apply to alcoholic drinks.
From October 2021 the reduced rate will rise to 12.5% until April 2022, when it will then revert back to the standard rate of 20%.
Help for the self-employed
There is a package of support available for the self-employed. Here's a round-up:
The Self-Employed Income Support Scheme
If you are self-employed, you can apply for the Self-employed Income Support Scheme – a taxable but non-repayable grant. Grants will be paid in lump sum instalments each covering three months. The next grant covers a three-month period from the start of February 2021 until the end of April 2021.
You will be paid 80% of your average monthly profits, up to a total of £7,500. To qualify you will need to be currently eligible for the scheme and actively trading. The final grant will run from May 2021 until September 2021 when the scheme will end.
For this last grant the same rules and allowances will be paid, unless your business's turnover has fallen by less than 30% for the period, in which case you will be paid 30% of your average monthly profits not 80%.
What if I'm self-employed and need cash now?
The government has introduced other flexibility to ease cash flow for the self-employed:
If your self-assessment tax bill is due by 31 January 2021, you can now opt to pay it over the following 12 months instead

If you're VAT-registered, you can opt to defer VAT payments that are due between 20 March and 30 June 2020 until 31 March 2021.

If your business is registered with Companies House, you can apply for a three-month extension to the deadline for filing your accounts. If you are granted the extension, you won't be charged the usual late payment penalty

If you are sick or self-isolating in line with government advice and do not qualify for Statutory Sick Pay because you are self-employed, you may be eligible for Universal Credit as the government has relaxed the minimum income floor. Find out more about claiming

Local authorities can access a £500 million Hardship Fund which they can allocate at their discretion

You can apply for payment help on your mortgages, credit cards and loans if you are struggling. Find out more about with our guide
Help for landlords – and their tenants
The government has put in place a further package of support to help tenants affected by coronavirus – and their landlords:
If your tenant is unable to pay their rent due to coronavirus, landlords should be eligible to apply for help from their lender on buy-to-let mortgages

Landlords and tenants will be expected to work together to establish an affordable repayment plan which accounts for tenants' individual circumstances thereafter

From 28 August, landlords in England must provide tenants with at least six months' notice for eviction. In Scotland and Wales, tenants must already be given six months' notice and in Northern Ireland, it's 12 weeks

Private and social housing tenants in Northern Ireland and Scotland will be protected from eviction until 31 March 2021

The government has relaxed access to Universal Credit and Housing benefit and said that Local Housing Allowance would cover at least 30% of market-area rents
If you're self-employed in Scotland, Wales and Northern Ireland
Some of the support measures available to help small businesses through the pandemic are administered by the devolved governments. You can find out more at the respective .Gov websites for Scotland, Wales and Northern Ireland.
What impact will coronavirus have on business insurance?
Existing policies: If you already have business insurance in place with our partner Simply Business, which includes cover for business interruption, whether you are covered for coronavirus claims will depend on your insurer and the claim itself.
if you have further questions, give Simply Business a call on 0333 0164 504.
New policies: If you are looking to take out a new business insurance policy that includes business interruption, note that it will not cover claims relating to coronavirus.